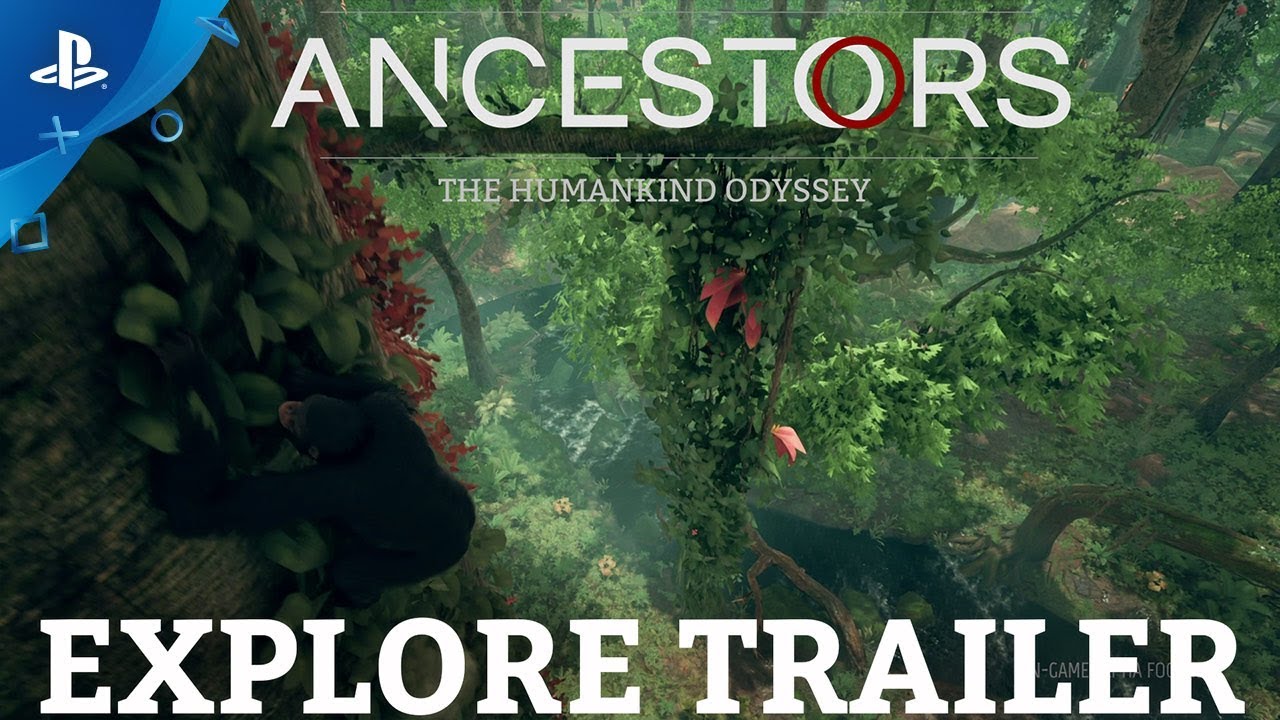 New details on the debut title from the small, Montreal-based team at Panache Digital Games.
Hello everyone,
As creative director and co-founder of Panache Digital Games, it's with great pleasure that I'm presenting to you the first of our three videos in which we'll dive into our first game Ancestors: The Humankind Odyssey, a game where you will get the chance to experience the greatest adventure of all time: our own!
Starting 10 million years ago and spanning over 8 million years, Ancestors will have you explore the beautiful, yet unforgiving world of Neogene Africa. You'll need to expand your territory and grow your clan as you evolve through the ages, gaining new abilities and passing them on to the next generations. These videos are here to scratch the surface of the main pillars of the game without spoiling anything for you. I truly believe that discovering something for the first time is part of what makes this game unique and exciting. That's why we say "Good luck, we won't help you much!"
We're now getting closer to release and I'm very proud of what we've achieved in the four years since we first started Panache in my living room with a handful of other veteran friends from the video game industry. Because, yes, in the early days of Panache, there were only six of us meeting at my condo on the Montreal Plateau to set the table to what would later become a talented team of 35 working on Ancestors.
Back then, I could see how the landscape of gaming was rapidly changing. There were lots of really talented studios releasing cool indie games while AAA quality games were getting bigger, more graphically stunning and offered almost infinite content. And in the middle, there was what seemed to be a huge void in what was being offered. Smaller AAA-quality games didn't seem that viable. It was either small indies or gargantuan blockbusters. But with development tools more democratically available and digital downloads becoming the norm, I knew there was an opportunity to make something great even as an indie studio.
Then, as we were working on building the studio and putting together the concept for Ancestors, we started talking with who would become our dear friends at Take-Two. They were setting up an independent publishing division which would later be called… Private Division. Their mission: to team up with the best proven talent that had independent studios and help them achieve their ambitions. After a year of organically growing the company and working on a prototype, we all felt that we had something incredibly special in our hands.
Fast-forward to today. Ancestors is a unique gaming experience where we ask players that simple, yet interesting question: Can you, Modern Homo Sapiens, survive like our ancestors did? To answer the question, players will have to be observant, careful, agile and wise. Besides, there isn't a good or bad way of playing it. It's all about you daring to experiment. At the end of the day, you'll be playing and creating your own particular adventures each time you press start… I can't wait for you all to play it later in 2019!
"Evolution is not set in stone, it is your path to forge".