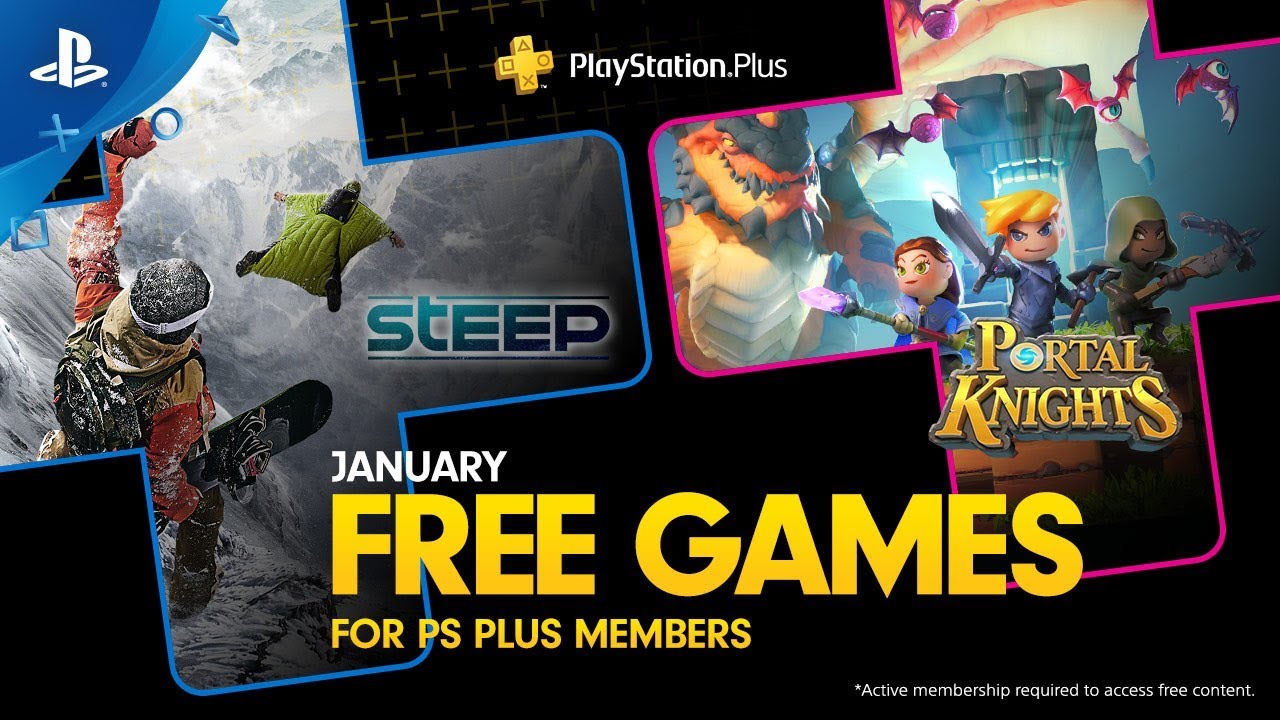 Steep and Portal Knights headline the PS Plus lineup for January.
Mid-Month PS Plus Update
Great news! Firewall Zero Hour will be free to play for active PS Plus members this weekend: January 18 – 20!
The Firewall Zero Hour: Weekend Trial Demo will include all the pulse-pounding modes of the full game (Single Player Training – Player vs. AI, Multiplayer Training – Co-op vs AI, and Multiplayer Contracts – PVP Players vs Players), as well as the entire roster of maps in the game, including the newly added map, Containment!*
Any XP/Crypto you earn in-game during the Weekend Trial Demo will carry over to the main game upon purchase of Firewall Zero Hour at PlayStation Store. Trophies, however, will not.
*Paid Firewall Zero Hour DLC items not available to Weekend Trial Demo players.
Greetings PlayStation Nation! Let's take a quick look at the free games for January, which will be available January 1, 2019 to February 5, 2019.
First up, we have Steep. The mountain is yours to explore in this massive open world sports game. Drop in to the most epic mountains, and ski, wingsuit, snowboard, and paraglide your way to victory. This game is for those looking for a little excitement this winter season.
Next up, we have Portal Knights. Step into the fantastic and unknown in the delightful action-RPG. You can explore alone or team up with up to three other friends in cooperative multiplayer*. This is a delightful romp of a game that is sure to please many of you.
This month's PlayStation Plus lineup also includes:
And as a reminder for those Warframe players, Digital Extremes' dev team has you covered! The Warframe: PlayStation Plus Booster Pack III has a little bit of everything to jump start your game. This includes 100 Platinum, 100,000 Credits, Quanta (a Corpus laser rifle), Quanta Obsidian Skin, 7-Day Affinity Booster, and a 7-Day Credit Booster. PS Plus members can get the pack for free from now until January 15, 2019.
And that's it! See you next month!
*Internet connection and PS Plus membership required to access online multiplayer.