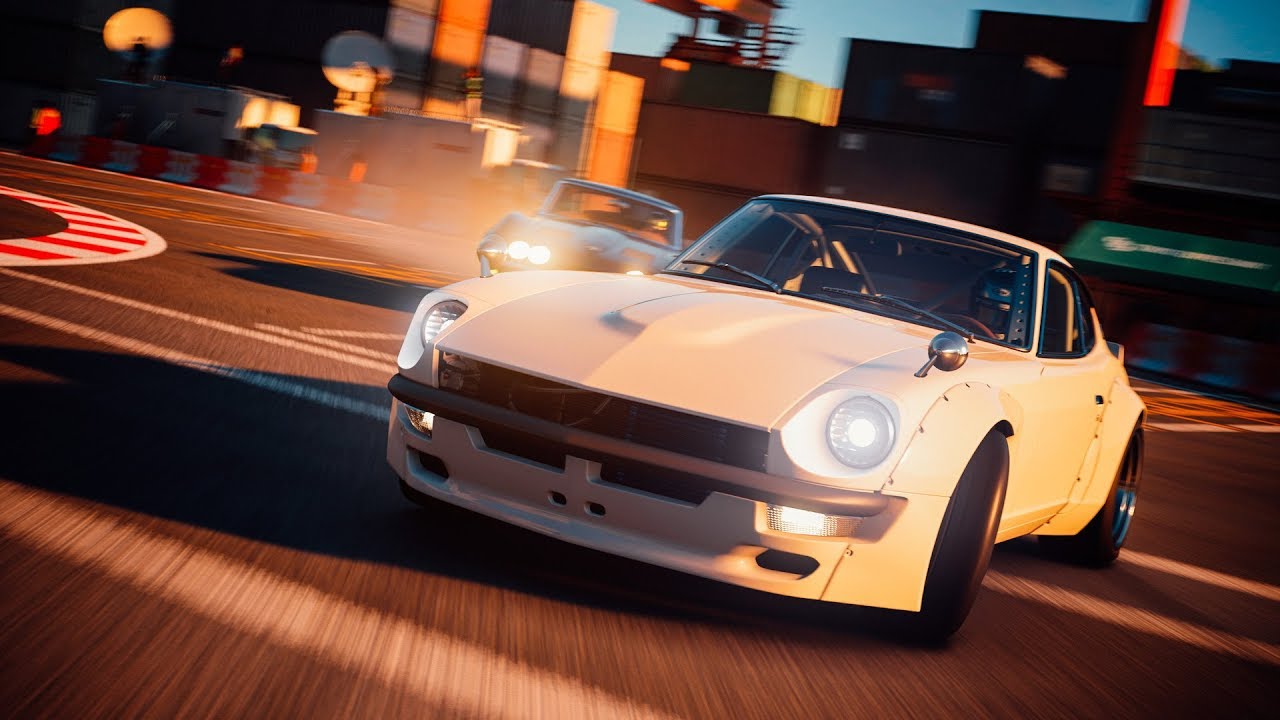 GT Sport's December update includes the 'Fugu Z' -- built by Fast and the Furious series actor Sung Kang -- and the Tokyo Expressway South Route.
Hello again, GT fans. Available starting today is our free December update for GT Sport, patch 1.31 (Internet connection required). It features a selection of seven stunning vehicles, including European supercars, elegant saloons and some old-school American muscle. All of which are ready to race against the backdrop of a new Tokyo-based track.
New Vehicles
Ringing in the season at Brand Central are seven new vehicles, from limited edition Ferraris to Gran Turismo Award winners.
Ferrari F50 '95(N500)
McLaren P1 GTR '16(Gr.X)
BMW M3 Coupé '07(N400)
Tesla Motors Model S Signature Performance '12(Gr.X)
Pontiac Firebird Trans Am '78(N200)
Chevrolet Corvette Sting Ray Sport Coupe (C2) '63(N400)
GReddy Fugu Z (N300)
December Update Highlight Vehicle – GReddy Fugu Z (N300)
The winner of the 2015 Gran Turismo Awards at SEMA was an S30 Datsun Z, nicknamed the 'Fugu Z'. The car was built by the actor Sung Kang, known for his role in the 'Fast and the Furious' movie series. It is based on a 1973 240Z which he bought in a stock state, and it was custom built to his desired specifications. The most notable feature of the exterior is the Rocket Bunny body kit consisting of very wide fenders and front/rear spoilers. And of course, the car is not just for looks. The engine is the famed RB26DETT from the Skyline GTR converted to natural aspiration, with mechanical tuning bringing its power up to 216 BHP. Using E85 Indy car fuel, it can produce about 295 BHP. To withstand this power, a roll cage is welded to the interior. In order to reduce weight, the dashboard and console are custom made by CarbonSignal.
New Track – Tokyo Expressway South Route
A new 'South Route' layout has been added to the Tokyo Expressway street course, which is based on the Shuto Expressway of Tokyo.
With a home straight lining up next to the high-speed railway and a series of mid to high-speed S curves, this track has a very different character to the Central and East routes – sure to put experienced drivers through their paces. In addition to the Outer Loop layout, there's also an Inner Loop layout that passes through a scenically gritty shipping terminal, with some tough hairpins and chicanes.
GT League: This month, we've mixed things up a little, and added seven new rounds to four fan-favorite League events.
Beginner League: Two new rounds have been added to the Nissan GT-R cup event.
Amateur League: Two new rounds have been added to the Real Circuit Tours event.
Professional League: Two new rounds have been added to the Mercedes AMG Grand Prix event.
Endurance League: One new round has been added to the Gr. 3 Endurance League event.
In addition, the Catalunya Circuit Grand Prix Layout has been added to the Circuit Experience, and we've added a dedicated FIA section to the Museum. Finally, in Scapes mode we've added Peugeot-related spots to Brand Central, and a special "Season's Greetings" backdrop to help with those holiday-themed snaps.
Please enjoy this month's update, and remember you can find all the latest GT info here on PlayStation Blog and on the official Gran Turismo website. Until next time, drivers, we'll see you out on the track.