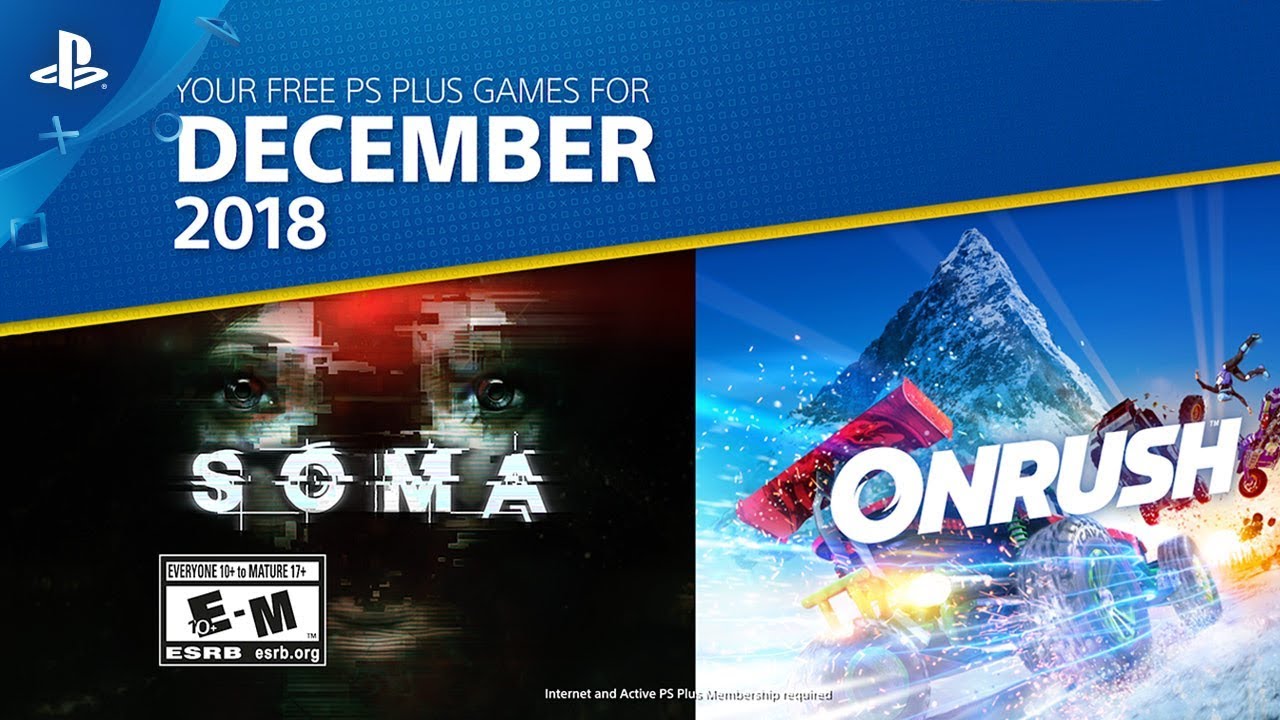 Soma and Onrush lead the year's final lineup.
Greetings, PlayStation Nation! December is just around the corner, so let's take a look at the PlayStation Plus free games lineup for next month.
First up, we have Soma. Dive into this sci-fi horror title from Fictional Games, the creators of Amnesia: The Dark Descent. It is an unsettling story about identity, consciousness, and what it means to be human. Delve through locked terminals and secret documents to uncover the truth beneath the ocean waves.
Next, we have Onrush, the all-action, gravity-defying, racing game. Drive on the very limits of control in an effort to win victory for your team. This game is action-packed and full of unlockable customization options.
This month's PlayStation Plus lineup also includes:
All games will be available from December 4, 2018 to January 1, 2019.
For Warframe players looking for a healthy set of extra resources, Digital Extremes' dev team has you covered! The Warframe: PlayStation Plus Booster Pack III has a little bit of everything to jump start your game. This includes 100 Platinum, 100,000 Credits, Quanta (a Corpus laser rifle), Quanta Obsidian Skin, 7-Day Affinity Booster, and a 7-Day Credit Booster. PS Plus members can get the pack for free from now until January 15, 2019.
And that's it! See you next month!