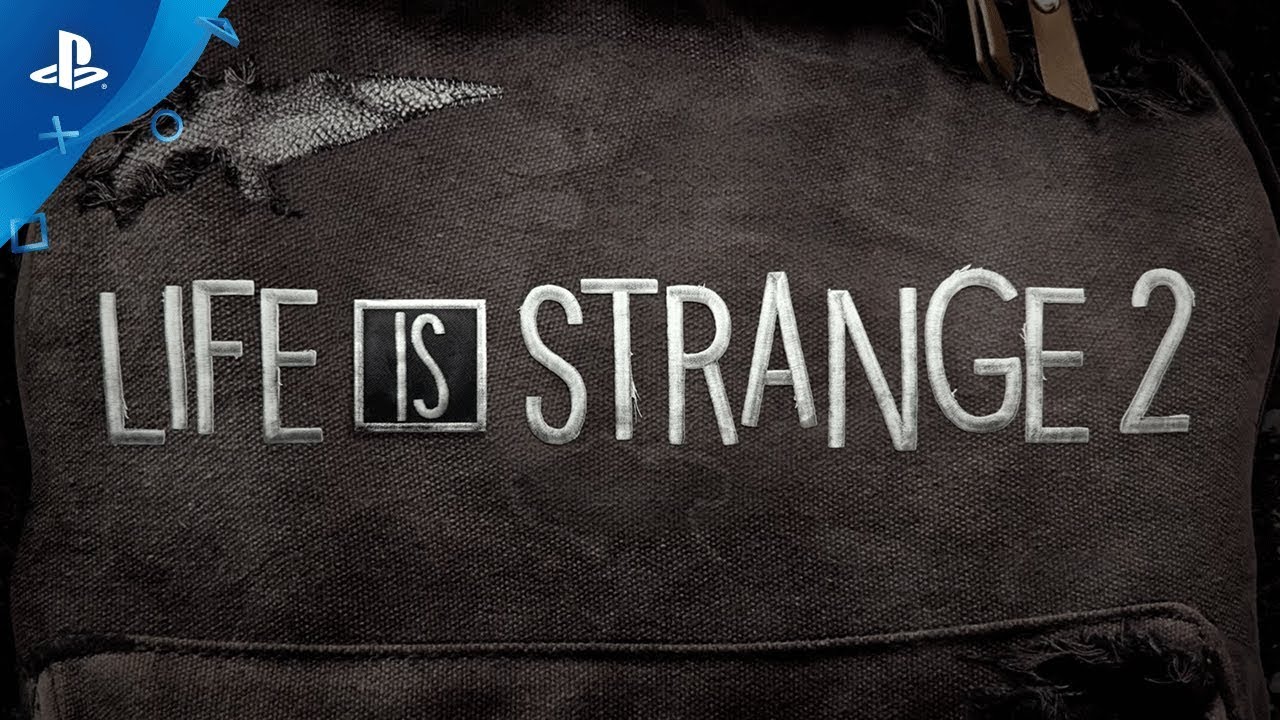 Our first look at the sequel to Dontnod's award-winning episodic adventure. Episode 1 launches next month
Hello everyone! Episode 1 of Life is Strange 2 will be releasing in just over a month on September 27 on PS4, the first of a new 5-part series. We've jam-packed today's news with as many new details about the game as possible.
When Dontnod first dreamt up what Life is Strange 2 could be, they felt that they should of course maintain the series' core identity. But they also felt they had a great opportunity to surprise people, by flipping many key aspects of the game on their head.
With that in mind, we hope that you will find much of Life is Strange 2 familiar yet refreshing! Although Dontnod could have easily made a game that follows the footsteps of the first game more closely, but they have decided to bring something new to the table.
The first thing you'll notice are our two new protagonists. You will take on the role of 16-year-old Sean Diaz, who lives in Seattle with his younger brother Daniel and their father, Esteban. Sean is a typical teenager, surviving the intricacies of high school relationships while trying to fit in and "be cool," whereas his 9-year-old brother Daniel is playful and full of imagination.
When tragedy strikes, the brothers are forced to flee their home, leaving their comfortable lives behind. Now on their own, Sean and Daniel begin the long journey to their father's hometown, Puerto Lobos in Mexico.
Where the first game focused on uncovering the mysteries of small coastal town Arcadia Bay, Life is Strange 2 will feature multiple locations. Sean and Daniel have a long trek ahead of them… They will pass through different towns and states and will meet many new people along the way.
The very same team at Dontnod who created the first Life is Strange have created numerous new locations and environments for you to discover and explore, while striving to keep the charm of the first games environments, characters and ambiance. A brand-new licensed soundtrack will also accompany a new, original soundtrack from Jonathan Morali, the same artist who worked alongside them for the first game.
Watching (and playing a part in) relationships developing over the course of the episodes is something that fans love. While Sean and Daniel may be on the move, there are still multiple opportunities to form close bonds with other characters, and the ability to choose which friendships & relationships develop the furthest, and how. Watching how these relationships develop over the course of the game will also be made even more meaningful when difficult decisions have to be made. Nothing is ever easy, and nothing is ever the 'correct' decision in a Life is Strange game.
The main relationship in Life is Strange 2 is the bond between the brothers. As Daniel's older brother and caretaker on the journey, Sean will need to make decisions and show Daniel right from wrong. Just as in real life, you are a role model for someone younger and Daniel will develop based on the behaviour of Sean (you). The road is fraught with danger, especially for two adolescents out on their own, and getting by may not always mean doing the right thing… The context of your decisions has changed since the first Life is Strange, and the stakes are therefore even higher.
And then there is of course… the power. Yes there is one in Life is Strange 2, but the details of it are something you will find out in due course.
Episode 1 of Life is Strange 2 will release September 27 on PS4. The journey starts here, with you, so let us know which part of the game you are most excited about below!