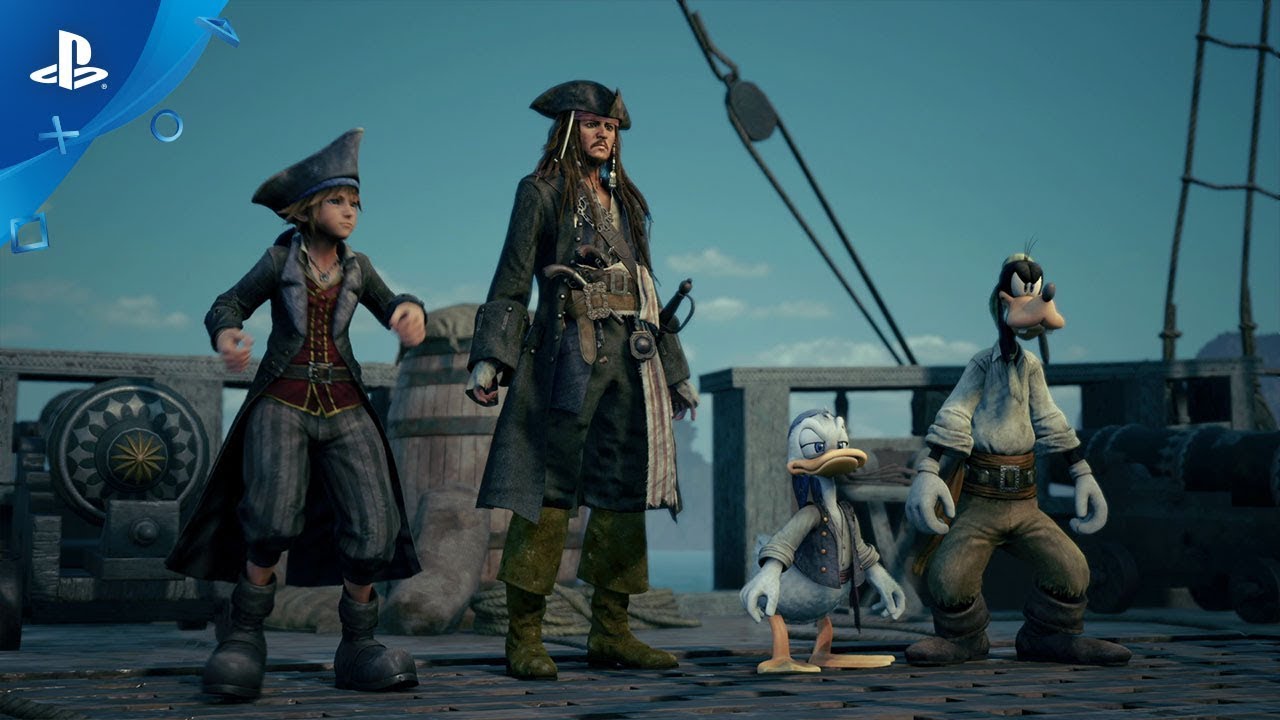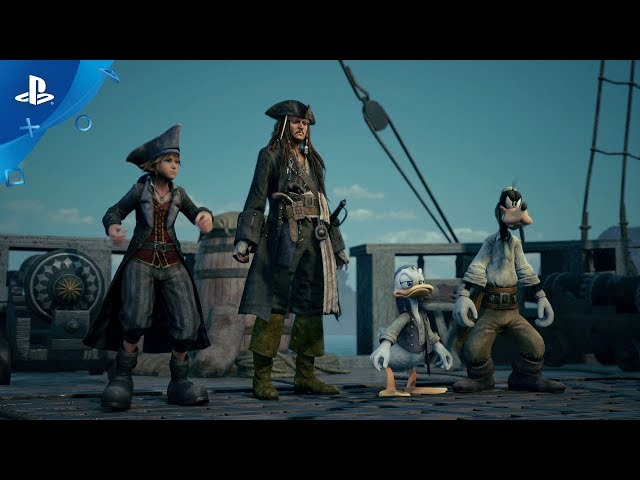 The long-awaited sequel comes to PS4 January 29, 2019.
It's been quite an E3 for Kingdom Hearts III.
It all began on Saturday, where at a sold out Kingdom Hearts Orchestra event in Los Angeles, series creator Tetsuya Nomura revealed that the long awaited release date for Kingdom Hearts III is January 29, 2019.
Since there, there have been trailers that have revealed that the world of Disney's Frozen would be coming to the adventure, as well as a trailer that provided hints about Organization XIII's machinations and the reveal of Ratatouille joining Kingdom Hearts.
Now at PlayStation's E3 Showcase, an all-new trailer revealed Pirates of the Caribbean making a stunningly beautiful (for real—check out all the clothing textures!) return to Kingdom Hearts. Captain Jack Sparrow, Elizabeth Swann, Will Turner, Hector Barbossa, Tia Dalma, and Joshamee Gibbs are all rendered in photorealistic detail. Of course, Sora, Donald, and Goofy arrive in the world dressed in their appropriate pirate costumes.
The trailer shows high-seas ship combat on the Black Pearl, but Sora also takes the battle underwater and through the skies as he fights the Heartless and other monstrosities! Additionally, Organization XIII members are back with their shadowy plans, and on the hunt for a mysterious box.
Stay tuned for more news on Kingdom Hearts III as we get closer to launch on January 29.