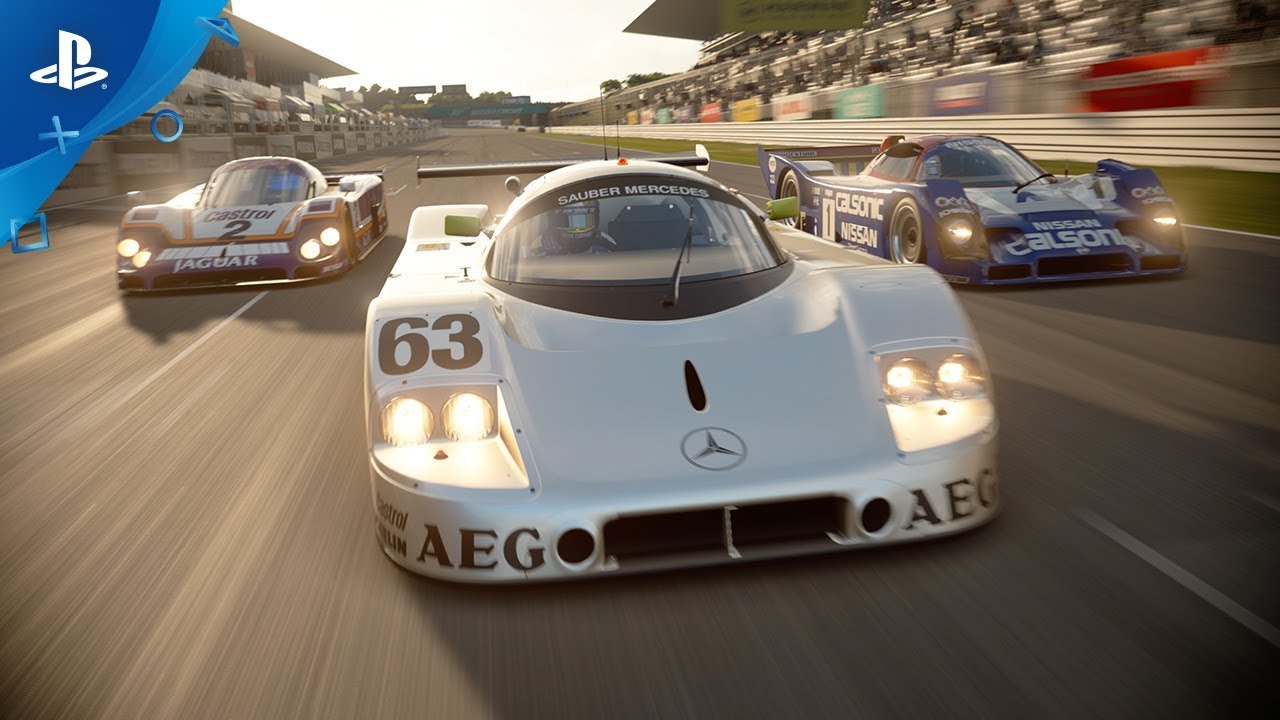 The renowned 24 Hours of Le Mans race comes to Gran Turismo Sport, alongside new cars and GT League events.
Just ahead of the world-famous 24 Hours of Le Mans race on June 16, we're pleased to add the event's Circuit de la Sarthe to GT Sport in the new 1.19 update that will be available later tonight. Known for its long periods driven under full throttle and the demanding stress it puts on both cars' and drivers' braking abilities – this will provide a true test of skill for even our most dedicated players.
New Vehicles
Nine new vehicles are also being added to Brand Central this month, from the fun and quirky Fiat 500 to some legendary group C cars. Take a look at the complete line-up:
Fiat 500 F '68
Jaguar XJR-9 '88
Lamborghini Miura P400 Bertone Prototype CN.0706 '67
Sauber Mercedes C9 '89
Mitsubishi Lancer Evolution IV GSR '96
Nissan R92CP '92
Renault Sport Megane Trophy '11
Renault Sport Clio R.S. 220 EDC Trophy '16
Subaru BRZ S '15
GT League
New events have also been added to GT League:
Group 4 Cup – You'll find plenty of power and excellent handling experiences within these class of races
World Hatchback Championship – A race for hatchbacks; cars with an upward opening hatch in the rear
Lamborghini Cup – A racing festival of raging bulls
In addition, new rounds of races have been added for Clio Cup (Beginner League), FR Challenge + (Amateur League), F1500 Championship (Professional League) and GR.1 Protoype Endurance Series (Endurance League).
Remember: you can find all the latest info on upcoming GT Sport content here on PlayStation Blog or on the official Gran Turismo website. Until next time, drivers, we'll see you out on the track.