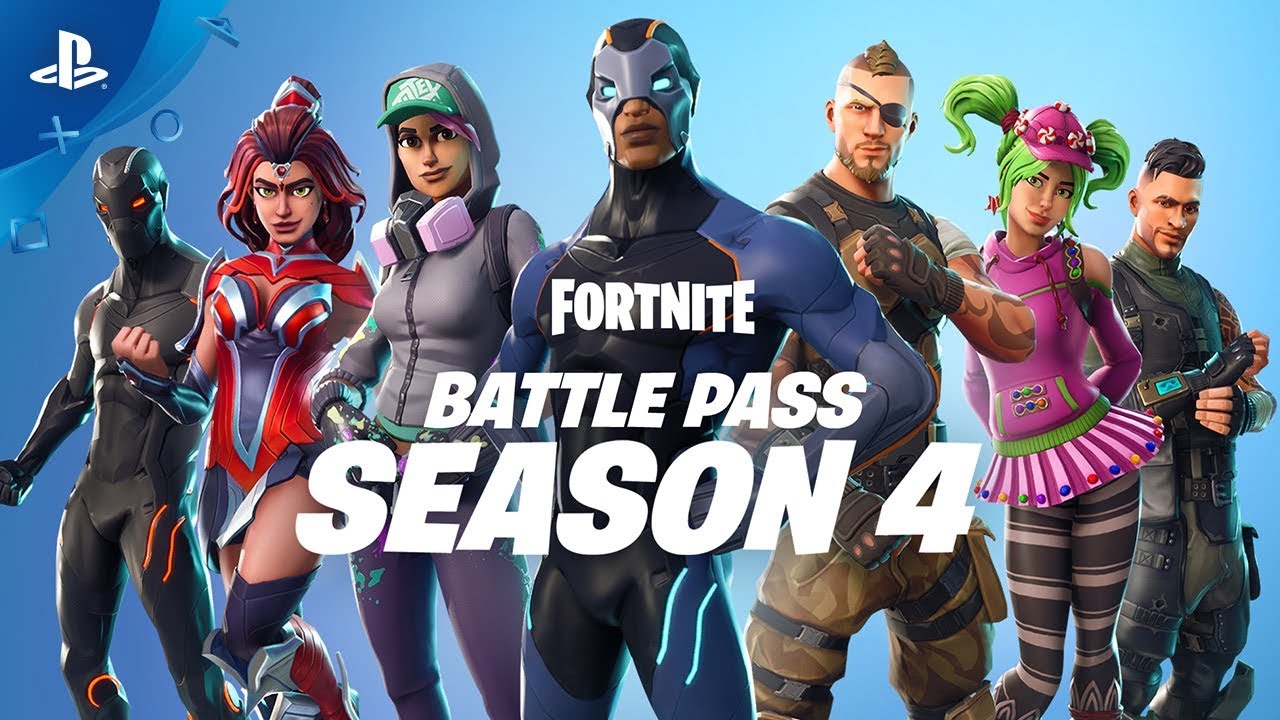 Witness the impact of the comet in the newest season of Epic's worldwide phenomenon.
Hey Fortnite Fans,
I'm excited to announce that Season 4 has started off with a bang. For starters: The comet has crashed! Many in-game locations have transformed in dramatic ways after its impact. Starting today, you can jump in and witness the aftermath while you level up your Battle Pass and earn all-new loot.
Get in game and discover your favorite landing spot has changed or explore new locations all around the map.
Hop Rocks
The comet has left a scar on the island, including massive craters. Look closely – you may find glowing stones lying around.

Consume them and you'll lift off with low gravity. As you float through the air, you'll gain an all-new vantage on the battlefield.
Season 4 Battle Pass
100 tiers. Over 100 rewards. Still 950 V-Bucks! The more you play, the more rewards you unlock.
Sprays
Leave your mark on the world. Tag your forts, make an impact! Sprays are new this season, earned by leveling up your Battle Pass.
Get Started
Week 1 Challenges are available starting today! Can you complete them all?
Deal damage with Sniper Rifles to opponents
Search Chests in Haunted Hills
Use a Port-a-Fort
Search F-O-R-T-N-I-T-E Letters
Follow the treasure map found in Tomato Town
Pistol Eliminations
Eliminate opponents in Flush Factory
That's just a taste of what's in store for Season 4 of Fortnite! We'll have more to share in the days ahead. But for now – why not dive back in?