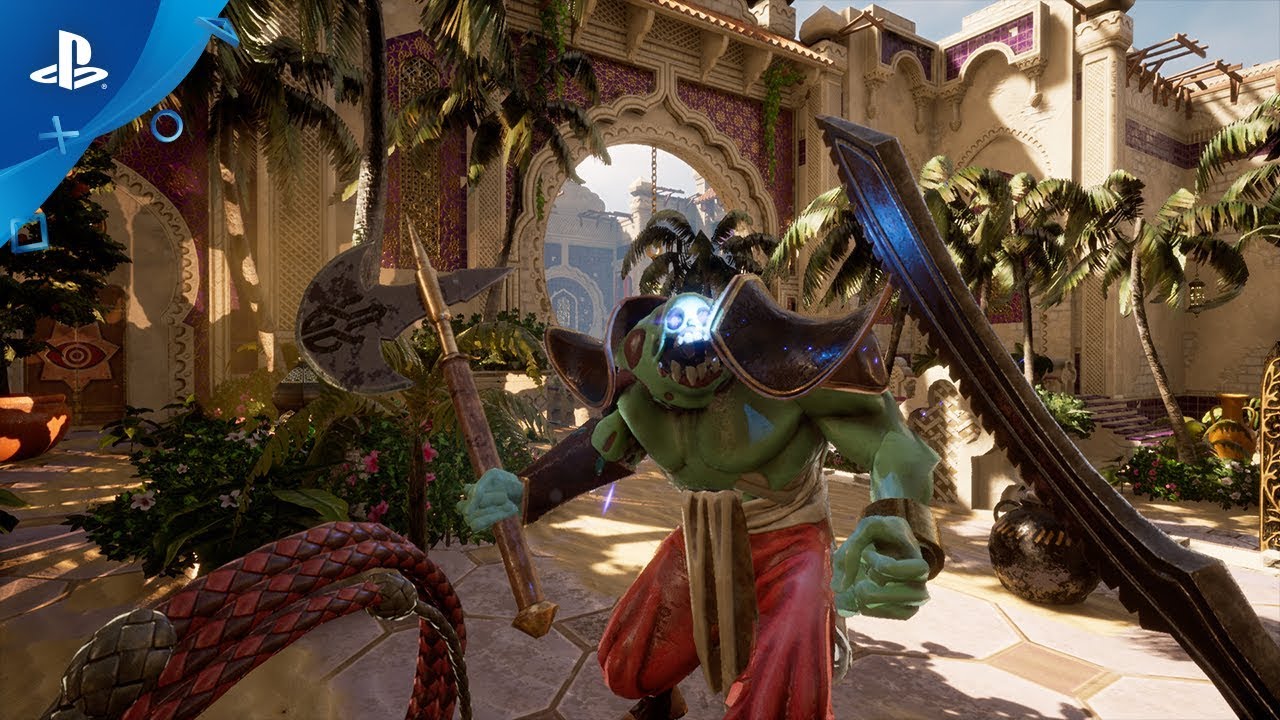 Grab your trusty scimitar and whip and fight to lift a city-wide curse in this first-person hack and slash action adventure from senior developers of BioShock.
G'day from Australia! My name is Ed Orman, and I'm one of the founders of Uppercut Games. I'm super-excited to announce that our hack and slash adventure City of Brass is coming to PS4 on May 4, 2018! To celebrate, we've put together a brand-new action-packed trailer showing off the game!
City of Brass is a first-person action adventure, where you take on the role of a daring thief who has entered the ill-fated city in search of treasure, only to find it filled with traps, terrors and an evil curse that forces you to die and be reborn over and over again.
Armed with scimitar and a whip that can grab, trip, disarm, stun or shatter as well as swing, you'll lash and slash, bait and trap your way through hordes of undead, collecting treasures and powerful relics as you struggle to reach the center of the city and break the curse. You'll also encounter Genies who will provide their services – for a price.
With the ability to sprint, crouch, slide, leap and vault, you'll quickly become accustomed to fluidly moving and fighting through the city. The city shifts and changes every time you play, and we've provided tools to allow players to tune the challenge to the level that you are comfortable with. We're really looking forward to finally getting City of Brass into your hands!