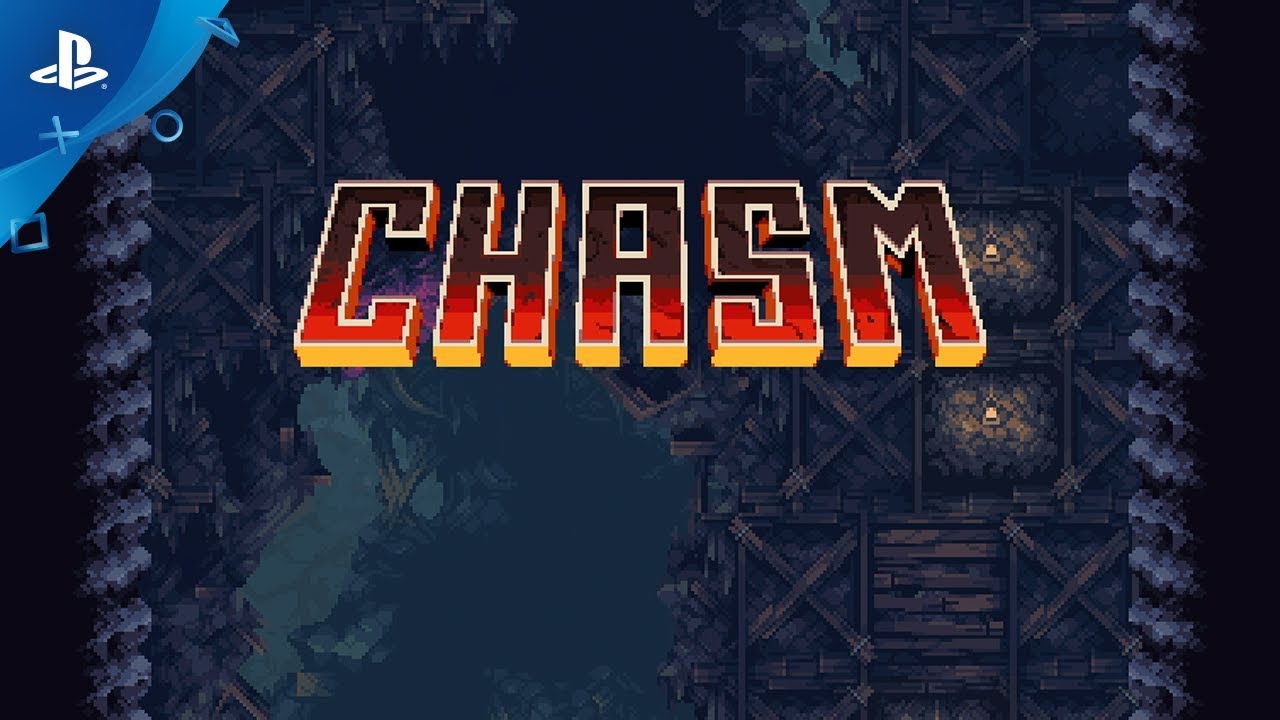 The long-awaited side-scrolling adventure is finally almost here, featuring cross-buy support for PS4 and PS Vita.
If you were deciding whether to get a PS4 back in 2014, you may have walked up to a demo kiosk at your local Best Buy or Target and tried out a game called Chasm. Or maybe you were already familiar with it from the time it first hit the public eye the year before when it blew away its funding goal on Kickstarter. And then you may have wondered whatever became of that game that reminded you of your favorite games from back in the day.
Well, I'm happy to report that the little team that could is now putting the final touches on this passion project that has consumed five people for nearly six years. We expect to be submitting the final game to Sony in a couple months and launching this summer. We've created a teaser trailer to whet your appetite which you can watch above.
Welcome to Chasm, an action adventure game in which you play a new recruit undertaking your first mission for the Guildean Kingdom. Thrilled to prove your worth as a knight, you track strange rumors that a mine vital to the war effort has been shut down. But what you discover in the mining town is worse than you imagined: The townspeople have begun to disappear, kidnapped by supernatural creatures emerging from the depths. Honor-bound to solve the mystery and restore peace to the Kingdom, you embark upon an epic adventure, with deadly battles against cunning monsters, exploration of ancient catacombs and castles, and powerful new equipment hidden at every turn. Though the overall story is the same for all players, your hero's journey will be unique: each of the rooms has been hand-designed, and behind the scenes Chasm stitches these rooms together into a one-of-a-kind world map that will be your own.
This map isn't a spoiler since yours will be different!
We were grateful and humbled by the outpouring of enthusiasm for Chasm when we first announced it five years ago. So many people tried the demo we put out with the Kickstarter and thought that it already seemed like a finished game. In fact, we're still using some of the assets from back then, including the main character, some of the NPCs, and a few enemies. So what have we been up to all this time?
We certainly fell prey to Hofstadter's Law, which states that things always take longer than you expect, even when you take into account Hofstadter's Law. A lot of our favorite games took over five years to make, including Axiom Verge, Owlboy, and Spelunky. On one hand, we may have started talking about Chasm too early, so people who were excited by it felt that development was taking forever. On the other, had we not talked about it when we did, Chasm would never have gotten made. The game exists thanks to the financial and emotional support of those early fans, and we are eternally grateful.
One of the most difficult things to get right was the underlying code base. When we made that early demo, it was stitched together with bubblegum and duct tape. We wanted to make sure that everyone playing Chasm would have their own world map that was unique to them, and we also wanted to make sure that every possible world map had the right pacing, variety of gameplay, and challenge. I think we succeeded. Many of our playtesters didn't even realize that their world was a one-of-a-kind until they started a second playthrough.

Another challenge was the sheer volume of content. We had an overall story arch and world structure in mind when we set out to develop the game, and that required a lot of content. Whereas the earliest demo had a few enemies and room types in the first area of the game, Chasm now has six fully realized areas, with tons of enemies, bosses, puzzles, and platforming challenges. Detailed backgrounds, sound effects for every enemy, puzzles, and side quests are all critical to the creation of an immersive make-believe world.

We don't want to spoil too much with our official release finally just around the corner. But we will give you one final bit of new information. Back when Axiom Verge launched on PS Vita, lots of people asked Dan Adelman (who handles the business side of both games) if Chasm would launch there too. Dan replied that it would depend on how Axiom Verge did. Well, I'm excited to confirm that Axiom Verge did well enough on PS Vita that we decided to make Chasm cross-buy. And best of all, this added no time to our schedule, since the guy who did the Axiom Verge port was able to get Chasm's code base up and running while we were still working on the game.
We'll have more details about the specific release date soon, but for now, keep your summer open!