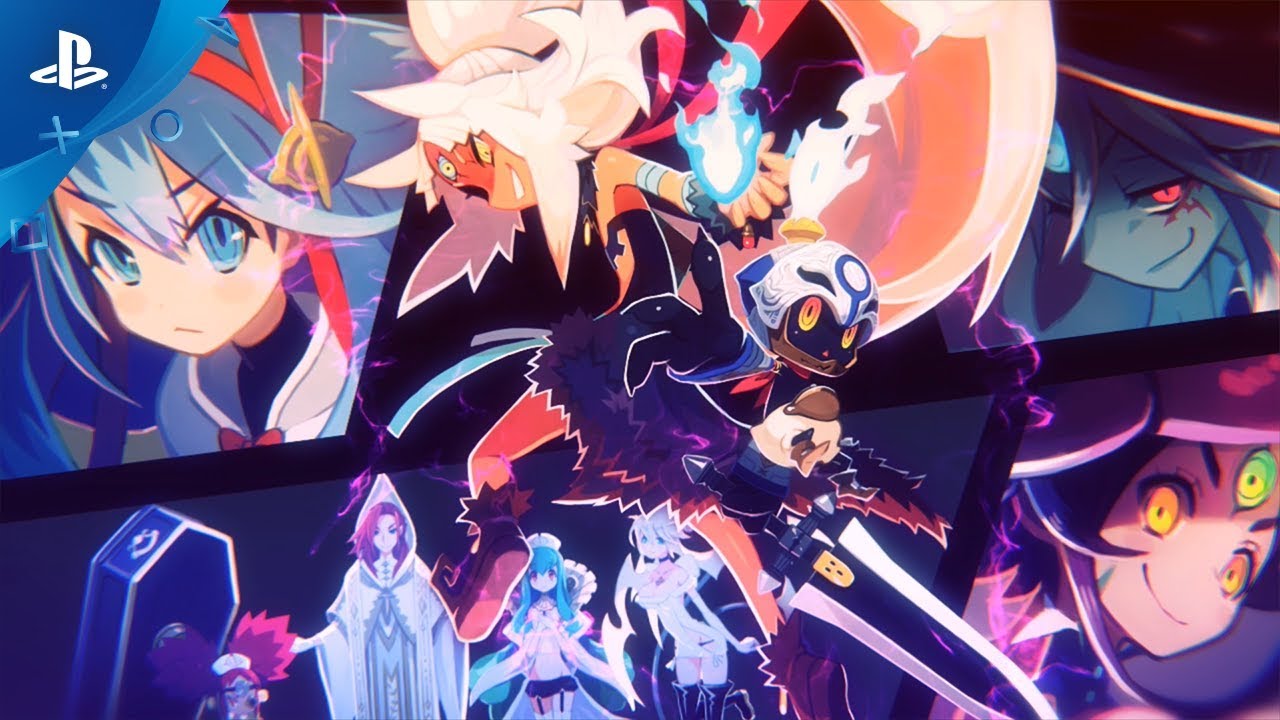 NIS details the story and gameplay details of their PS4-exclusive sequel launching today.
From the developers of Disgaea and Labyrinth of Refrain: Coven of Dusk, Nippon Ichi Software brings The Witch and the Hundred Knight 2 exclusively to PS4 today! For those of you who are worried about not having played the first game, fret not! The stories may take place in the same world, but they are standalone tales.
The game is set in a beautiful land known as Kevala, where powerful witches use terrifying sorcery to threaten residents of small villages. These witches are borne from an epidemic known as the witch disease. Unfortunately, Amalie's younger sister, Milm, falls ill with this disease, and the helpless little girl is subsequently banished from her village. Seeking help, Amalie takes Milm to the Weisse Ritter, an organization whose mission is to eradicate the witch disease. They attempt to cure her, but the procedure fails, and Milm awakens as Chelka, a powerful witch that gives life to Milm's doll, Hundred Knight.
In The Witch and the Hundred Knight 2, you will take on the role of Hundred Knight to do Chelka's bidding. However, due to an incomplete awakening, Chelka is still burdened with Milm's emotions and pain, so you must mow through lands brimming with enemies and monsters while Chelka attempts to rid herself of Milm.
With several facets that give Hundred Knight different weapon and build options, the player can enjoy a variety of gameplay styles. Want to swing a huge hammer at enemies with the Power Fortress facet? Or cast a ton of devastating spells with Marginal Gaze? Additionally, Hundred Knight has some more tricks up its sleeve in the form of Tochkas that offer extra skills, and it even has a finishing blow called Depletura! New to this game, Depletura deals additional damage to the enemy while allowing Hundred Knight to gain Giga Calories, which gives it energy to recover HP (picture eating a huge burger and having that burger feed you for days…). These additional features make battles a ton more fun, because so many skills, so many weapons, and so many enemies make for a brawl you won't wanna miss!
Of course, it wouldn't be a Nippon Ichi game without multiple endings! And The Witch and the Hundred Knight 2 is no exception. Your choices will alter the ending of the story, so there are plenty of reasons to replay and see how the tale unfolds in your hands. Will you rid Kevala of the witch disease, save Milm, or just stand by as witches destroy the world?
The Witch and the Hundred Knight 2 arrives exclusively on PS4 today, and we look forward to seeing you in the mystical land of Kevala! Till next time, dood!