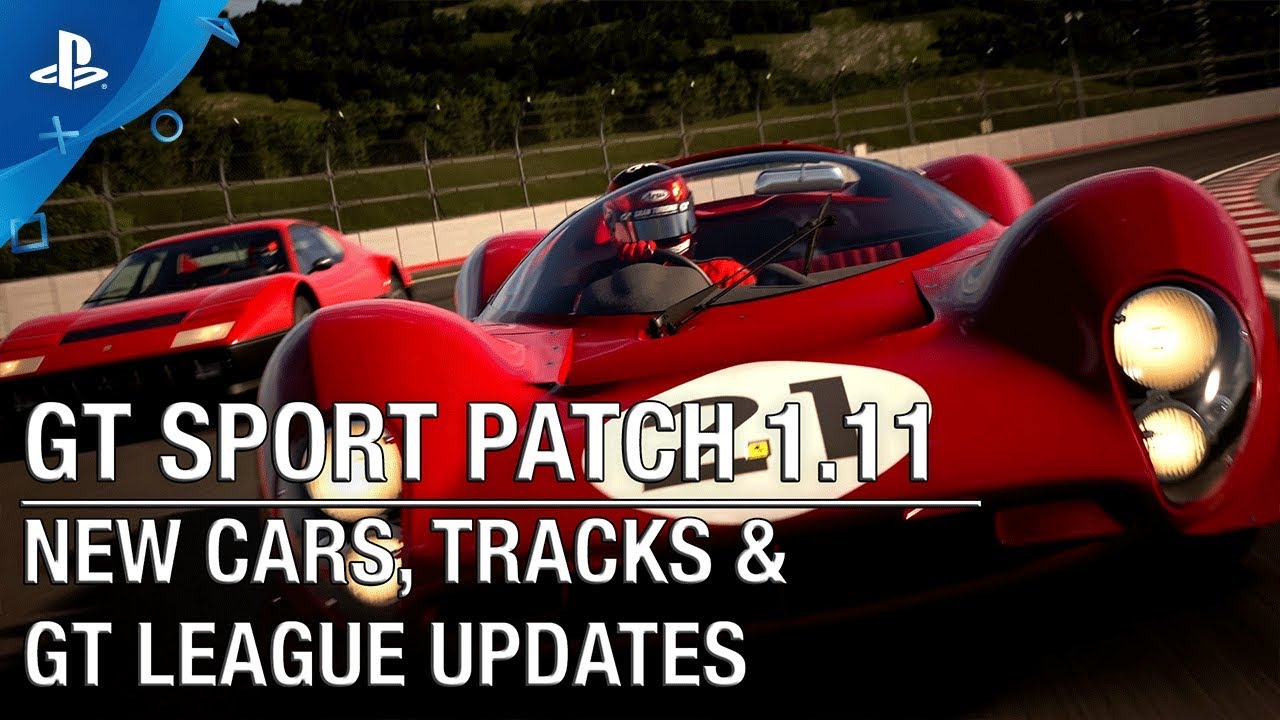 Get 2018's racing season off to a flying start with the latest content update for GT Sport.
Happy New Year, drivers! We're thrilled to announce that 2018's first major update for Gran Turismo Sport – Patch 1.11 will be live tomorrow, bringing with it 10 new cars, new tracks with eight different layouts and four exciting new GT League events.
You can read the full list of updates right here, and with plenty more free content still to come, be sure to stay tuned to PlayStation.Blog for the latest news straight from the track.
Patch 1.11 – Features
New Vehicles
Rolling into Brand Central this month are 10 unmissable new cars, including fan favorites like the Toyota Supra RZ and legendary Ferrari 330P4 and Jaguar XJ13. Plus, for the connoisseurs among you, we've also added the Toyota 2000GT. Check out the complete line-up:
Dodge Viper GTS
Ferrari 512 BB
Ferrari 330 P4
Ford GT
Jaguar XJ13
Lamborghini Diablo GT
McLaren F1
Toyota 2000GT
Toyota FT-1
Toyota Supra RZ
New Tracks
Next up, the famous classic high-speed track Autodromo Nazionale Monza finally makes its debut in GT Sport and we've added a total of eight challenging layouts to master, including three non-GP versions of the Autodrome Lago Maggiore – Centre, East and West.
GT League Events
Finally, following the launch of GT League with update 1.10, we know you've been itching for more category races in which to test your racing mettle. So this month, we're providing just that with the addition of four exciting new events, including:
F150 Raptor Survival
J-Sport Meeting
La Festa Cavallino
Gr.3 Endurance Series
Remember: you can stay up-to-date with all the latest GT news here on PlayStationBlog, and over on the official Gran Turismo website.
From all of us here at PlayStation – enjoy the new update, and we'll see you out on the track.