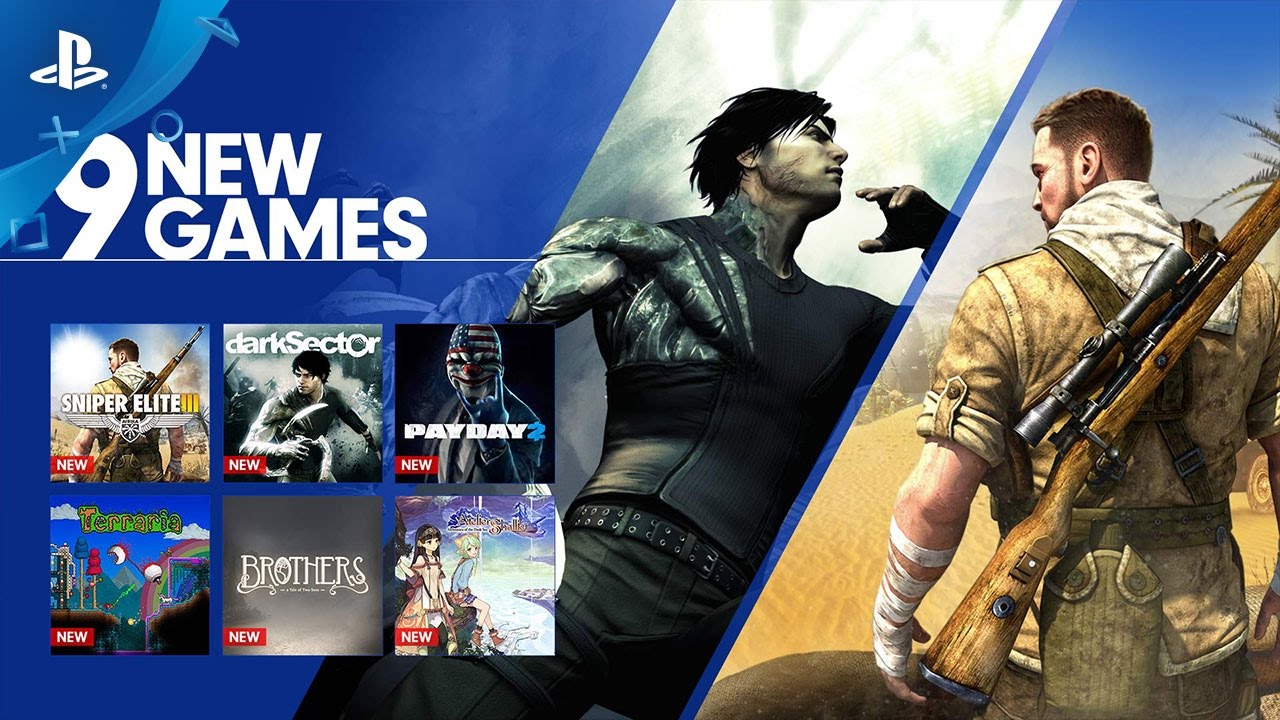 Payday 2, Terraria, Sniper Elite 3, Dark Sector, Brothers: A Tale of Two Sons & more join the PS Now lineup starting today.
Enjoy nine new games on the PlayStation Now subscription service starting today, from shooters and action games to acclaimed indie titles and hidden gems.
Experience the acclaimed, third-person, tactical shooter Sniper Elite 3 (the sequel recently launched on PS4). And for hard-hitting action, dive into the world of Dark Sector and wield the deadly three-pronged "Glaive." With a unique sci-fi story and ruthless action, Dark Sector is definitely a hidden gem in the PlayStation library.
Then plan and execute huge bank heists — solo or with friends — in the acclaimed first-person shooter Payday 2.
That's not all. Experience the highly acclaimed indie adventure game Brothers: A Tale of Two Sons, with its unique gameplay and control scheme. Explore, fight, and build in the deep 2D action-adventure sandbox game Terraria. And explore the beautiful world of Atelier Shallie: Alchemists of the Dusk Sea.
Here is the full list of new games joining the PlayStation Now lineup today:
Sniper Elite III
Dark Sector
Payday 2
Brothers: A Tale of Two Sons
Terraria
Atelier Shallie: Alchemists of the Dusk Sea
Dynasty Warriors 8 Xtreme Legends
Tiny Brains
How to Survive
If you're new to PS Now, the service offers access to a large and ever-expanding lineup of games for one low monthly price. Since the service is based on our cloud streaming technology, you can access the entire catalog of games, select one, and start playing quickly without needing to wait for downloads. Also, PS Now uses cloud saves, letting you start a game on PS4 and continue playing on Windows PC (or vice versa).
If you haven't given the service a try yet, we have nearly 500 PS3 games in the service and will be adding PS4 games to the lineup this year!
Now's the perfect time to give it a spin with the seven-day free trial on PlayStation 4 and Windows PC.
Here's a list of some of the most popular games on PlayStation Now last month:
Star Wars: The Force Unleashed
Red Dead Redemption
Mortal Kombat
WWE 2K15
LEGO Star Wars: The Complete Saga
The Last of Us
Tekken Tag Tournament 2
Injustice: Gods Among Us
NBA 2K14
Mafia II