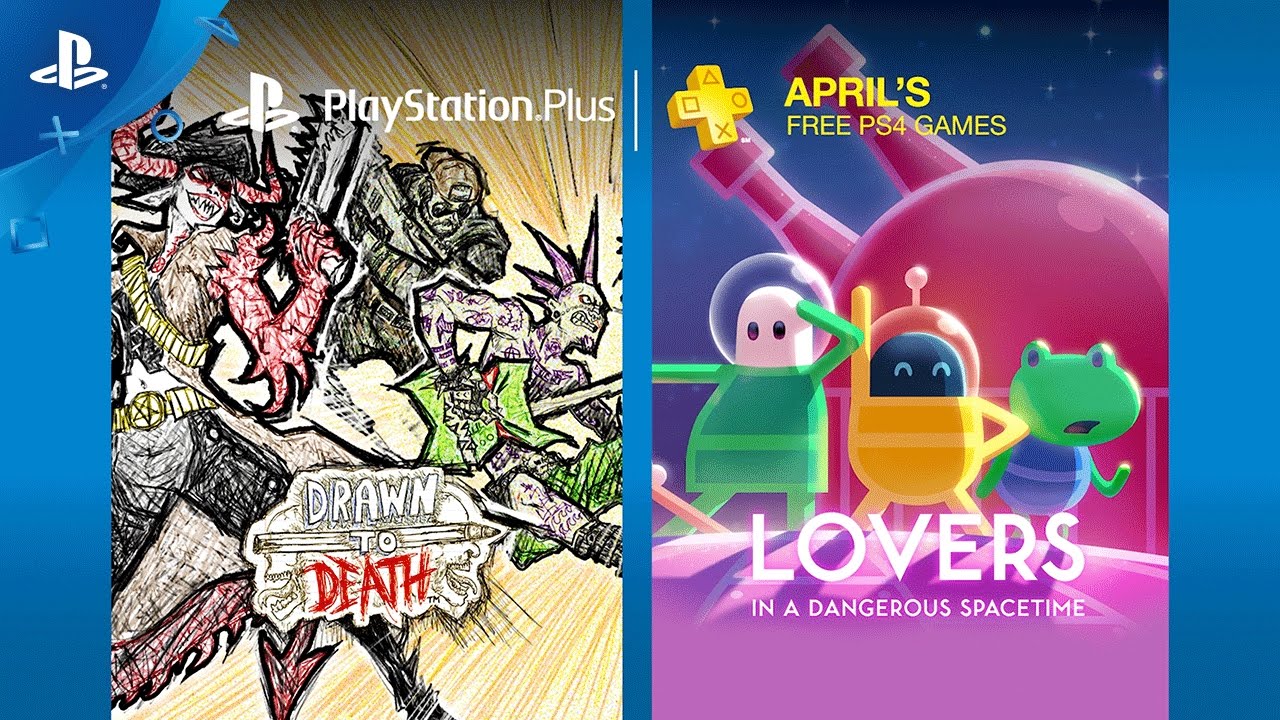 Arena shooter Drawn to Death and couch co-op sensation Lovers in a Dangerous Spacetime lead next month's lineup.
Happy springtime, PlayStation Nation! The PlayStation Plus lineup for April is here and we're really excited for this special month of great multiplayer games. Whether you're looking for couch co-op comradery or fierce online action, we've got great some great picks for you this month.
We couldn't contain our excitement for Drawn To Death, so we let the news out early that this will be a launch title for PS Plus in April. From the acclaimed developer David Jaffe, Drawn To Death challenges the shooter genre with unconventional gameplay mechanics that bring this third-person shooter/brawler to life. The game takes place entirely inside the pages of a high school kid's notebook where hand-drawn characters and levels come to life.
We've also got the excellent couch co-op title Lovers in a Dangerous Spacetime. Pilot a neon battleship through a colorful galaxy by yourself or with up to three others. Through teamwork, triumph over the evil forces of Anti-Love, rescue kidnapped space-bunnies, and avoid a vacuumy demise. Protip: you can also play this game online with others through PS4's Share Play feature.
Full lineup:
Drawn To Death, PS4
Lovers in a Dangerous Spacetime, PS4
Invizimals: the Lost Kingdom, PS3
Alien Rage – Extended Edition, PS3
10 Second Ninja, PS Vita (crossbuy with PS4)
Curses 'n Chaos, PS Vita (crossbuy on PS4)
Enjoy April's lineup, and we'll see you online!