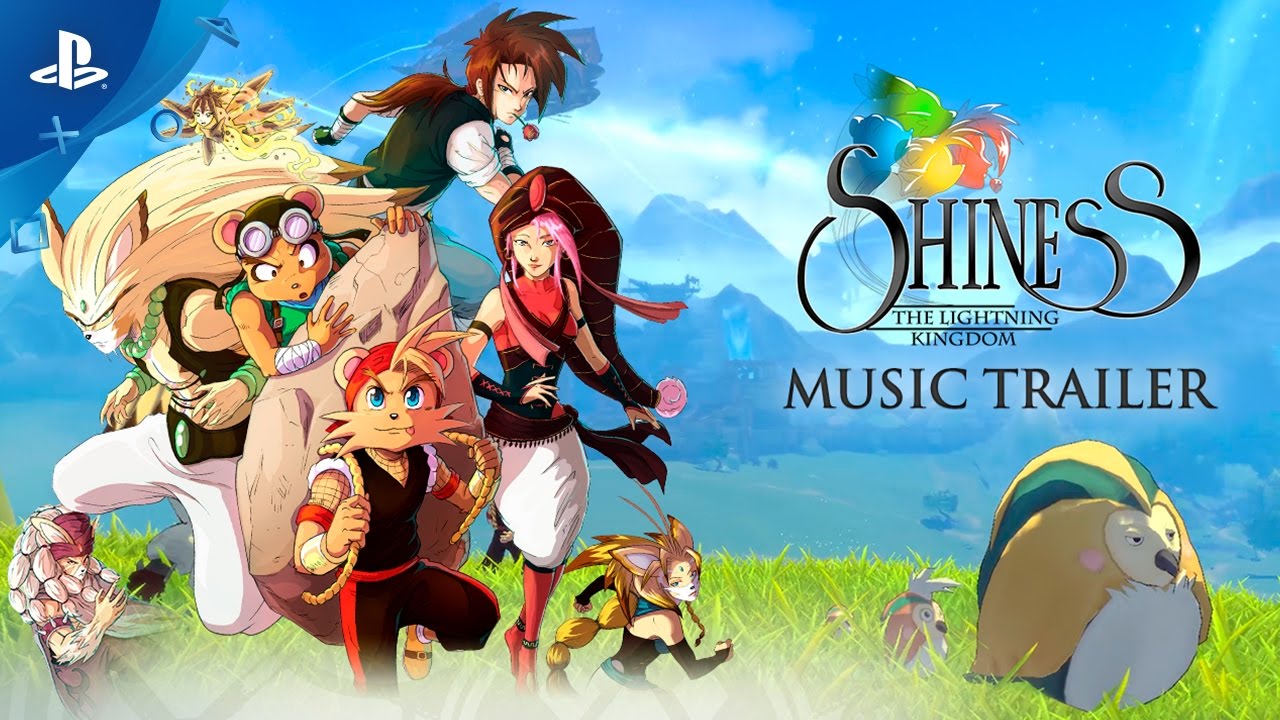 New music trailer showcases the colorful lands and sweeping score that await when this action RPG arrives on PS4.
Hello everybody! I'm Hazem Hawash, CEO here at Enigami. Today I'm proud to show off a brand new trailer for our indie studio's upcoming action-RPG, Shiness: The Lightning Kingdom, which comes to PS4 on April 18!
In today's Music Trailer, we invite you to discover the magical lands and characters of the Lightning Kingdom, accompanied by an entrancing, original soundtrack. This gives you a good first taste of the tracks that will accompany you along your journey.
Our game's universe was born more than 20 years ago from the pen strokes of Samir Rebib, the Artistic Director of Enigami. Composed of passionate people, our young studio went through a successful Kickstarter campaign, allowing Shiness to grow and gain momentum before being accompanied by Focus Home Interactive.
In Shiness, explore the world and use your characters' special powers — Kayenne's telekinesis, Poky's electromagnetic fields manipulation, and more — to progress in your adventure and find precious parchments, which are key to devastating spells and powerful combat techniques.
Throughout your quest, you'll take part in hyper-dynamic combat inspired by traditional fighting games, combining combos, special moves, magic, elemental affinities, and devastating finishing moves. As you complete quests and battles, you'll gain experience and levels, develop your characters, and recruit new playable companions on your team.
We've pumped all our energy and passion into Shiness, and in less than a month a child's dream finally becomes an indie-RPG with a bold personality… and enchanting music!
Shiness: The Lightning Kingdom comes to PS4 on April 18.