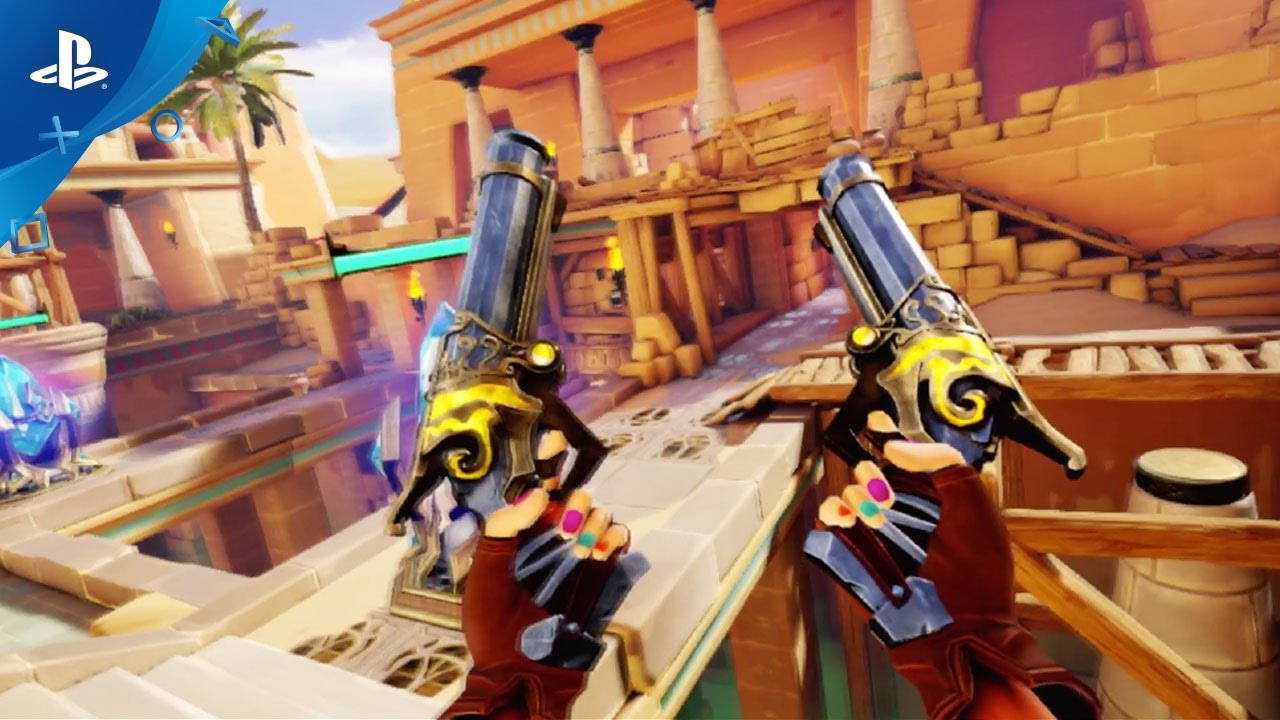 Defend a mystical world as an archer, gunslinger, mage, or puppet master in this blend of shooter and tower defense.
Hello, PlayStation world! I'm Tao Zhang from TiGames, a VR developer based in China. I'm honored to introduce you to a new game for PS VR: Ancient Amuletor.
Ancient Amuletor is a game which combines elements of shooting, tower defense, and other genres to create a new experience for VR. In Ancient Amuletor, players can choose different heroes and be the peacekeeper of a magical world. Each hero has his or her own unique gameplay mechanic.
It sounds a bit like a MOBA, right? Yes, we really want players in VR to experience a new type of hero-based gameplay. We'll have four different heroes for you to play: an archer, gunslinger, mage, and puppet master. More heroes will be available via DLC in the future.
We built a number of game modes and a variety of difficulty levels, from ancient Egypt to Rome, and even boss battles. Of course, we know that one hero cannot defend the entire world by him or herself, so we will also provide online co-op with friends so your heroes don't have to be alone.
Ancient Amuletor is being published by Time of Virtual Reality and will be arriving this summer for PS VR. We're eagerly looking forward to the game's launch, and to reading all of your comments.
If you wish to play the game before it goes online, then come see us at PAX East 2017. We'll be excited for you guys to come and try Ancient Amuletor.