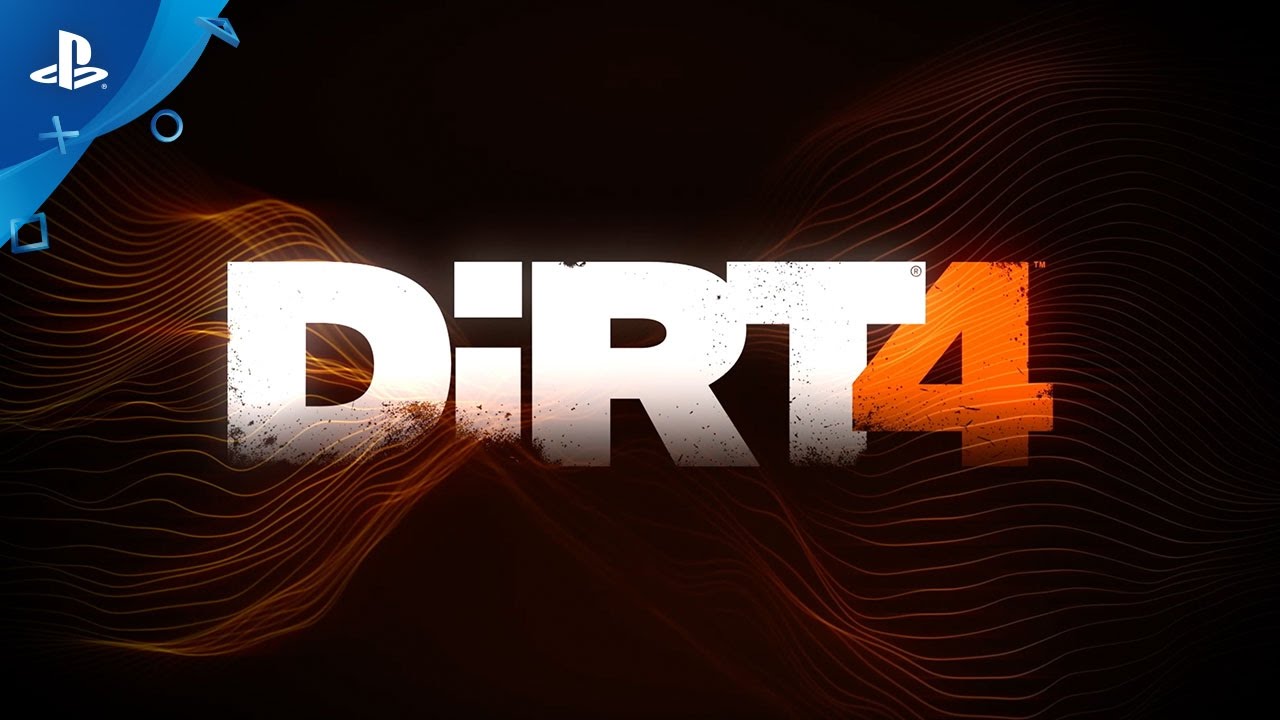 Here at Codemasters, we continue to push the limits of what our games can do on PlayStation. We recently announced that we'll be bringing Dirt Rally to a whole new level of realism and immersion with a PS VR upgrade. But that's not all we have coming.
To continue with our commitment to bringing PlayStation fans the best racing games, we're here today to announce and talk about the next and largest game ever in the Dirt franchise — Dirt 4!
We're so pumped to bring you Dirt 4 later this year. It's going to throw an incredible amount of cool stuff your way, so here's the important information that you should know before it lands this June!
Your Stage
As the saying goes, "a circuit driver sees the same corner a thousand times, but a rally driver sees a thousand different corners" — and that's the experience Dirt 4 aims to recreate. While our Career Mode rally routes are replayable and carefully curated to challenge a driver's ever-growing skill-set, players will also have access to a new feature called Your Stage. A game changer for racing, Your Stage is an incredibly cool tool that means that the robotic nature of learning a stage will be a thing of the past.
Your Stage is our very own route generator that allows players to create stages to their own specification, giving you all sorts of options with regards to length, complexity, and time of day. At the push of the button, you can generate a stage that no-one will have ever seen before — and with more than a billion possible stages across five different locations, the possibilities are astounding.
These tracks can then be shared with friends online too, so you can create a track, throw down a time, and challenge your buddies to beat it. We might also have a few special guests setting some extra-special challenges further down the line…
Dirt 4 Was Developed with Real-life Drivers
At Codemasters, we pride ourselves on providing the most authentic representation of motorsport possible — which is why, when developing the game, we called in top-flight rally driver Kris Meeke along with former Rally champ and two-time World Rallycross Champion Petter Solberg to help us nail down the feeling of driving these amazing cars around a blind bend at breakneck speed.
Petter and Kris came to the development studio to consult and assist with the handling aspects of Dirt 4 — and thanks to their years of world-class Rally and Rallycross experience, Dirt 4's feel and handling has been taken to the next level. Petter's son (and motorsport champion of the future) Oliver Solberg also helped us with the handling and behavior of the crosskarts, which will be new to the Dirt franchise this year!
Even the voices in Dirt 4 are authentic to the motorsport experience — with rally co-driver, commentator, and motorsport presenter Jen Horsey playing the role of Rally school instructor and co-driver for US players. UK players will hear the distinctive Welsh accent of Colin McRae's old co-driver Nicky Grist, who you might remember from a certain Colin McRae Rally series. You can obviously choose whichever you want.
More US Locations Than Ever Before
The new game brings a whole host of American locations to Dirt, so there's plenty of homegrown road to get your teeth into. Michigan is one of the five Rally stage locations, while Nevada, California, and Baja in Mexico also make their Dirt game debuts as truck and buggy racing makes a return in Landrush.
The new DirtFish Rally School in Washington will also host your first few steps as a racing driver, where Jen Horsey will teach you all of the tips and tricks you'll need to confidently throw your car around a stage. The school also doubles as a free practice zone for all of your vehicle-tuning needs, where you'll instantly be able to test new vehicles and new setups.
Not only that, but our new Joyride mode will also allow you to take on Lap Time and Smash the Blocks challenges around the Rally School's grounds — so if you're into donuts, there will be a place you can shred your wheels to your heart's content.
Be Fearless
Dirt 4's all about the adrenaline rush, the thrill, and the danger of off-road racing — and more than that, it's about loving that exhilaration. Whether you're pushing flat out on the side of a cliff, or seeing how much air you can get in a truck, Dirt 4 is about driving forward in the face of adversity, as fast as you can.
With our new technology, added realism, expanded content, and multiplayer modes, Dirt 4's set to be our biggest and boldest Dirt game yet.
The only question is: are you brave enough?