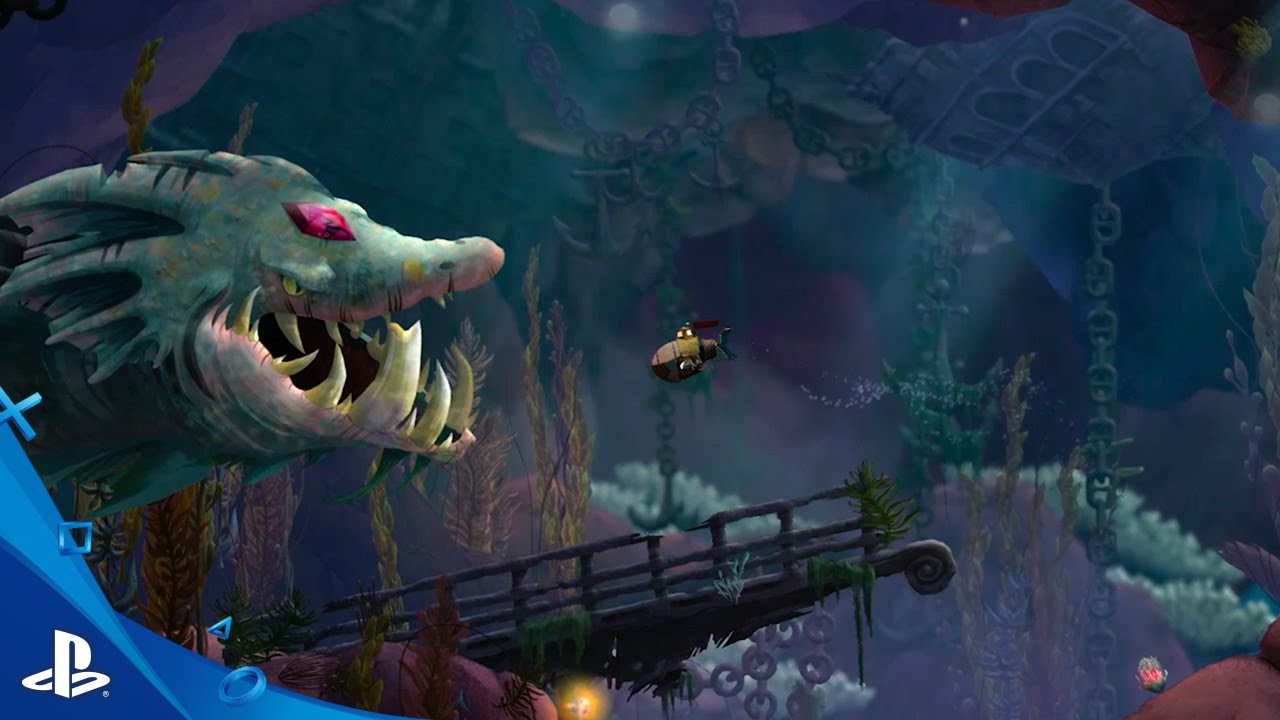 I've worked on close to 30 games in my 22 years as a game developer, and I don't think any have been more personally rewarding than Song of the Deep. The game is a 2D Metroidvania-style action-adventure and it launches today. It tells the tale of Merryn, a girl who takes incredible risks in an attempt to rescue her father who has been lost at sea.
We've had a small, but very talented team working on the game for the last year and a half, and I'm amazed by what they've accomplished. One of the things I love most about video games as a medium is that they can transport you to a world you've never seen and let you discover its secrets from the inside. And the team has done an incredible job making it an incredible world to explore. Everything is interactive in unexpected ways, and every part of the world is moving and full of secrets. Each different part of the world tells a story through the art and music as much as through the core storyline itself. I'm incredibly proud of what the team has accomplished and how much heart they put into every detail – the art, animation, music, puzzle design – they all combine to create what I think is a singularly beautiful experience.
While the character Merryn was originally inspired by my 11-year-old daughter, the game itself is very much a core gamer's experience. The puzzles are challenging and the action can get really intense, especially in the hard difficulty modes. Personally I really love the blend of action and puzzles, but my favorite part of the game was searching for the secrets. It's a really vast world and you'll have over 200 treasures to collect. You can equip your sub with 30 upgrades and 15-plus abilities to access new areas of the sea, and combine those abilities in surprising ways. One of my favorites is catching a torpedo with your claw arm mechanism.
Song of the Deep is also special to me because ever since I was a kid, I've been fascinated by submarines. As a boy in South Dakota, I would pretend my bed was a submarine and I was exploring the uncharted mysteries of the ocean. One of the best parts about being a game creator is the opportunity to bring your childhood dreams to life. One other opportunity on this project was the chance to create a companion novel (also called Song of the Deep) that tells the story of Merryn's journey from her own perspective. The book delves deeper into many of the mysteries and secrets of the world, as well revealing more about Merryn's earlier life and why she makes the choices she does. The book is in Barnes & Noble stores and available online starting today.
I hope you'll check out Song of the Deep either at GameStop, where it's available exclusively at retail, or on the PlayStation Store for $14.99. It's truly been a labor of love for me and the incredibly talented and passionate team who brought this world to life. Please share your experiences playing the game or reading the book either here in the comments section, on Insomniac's Facebook page or via Twitter.