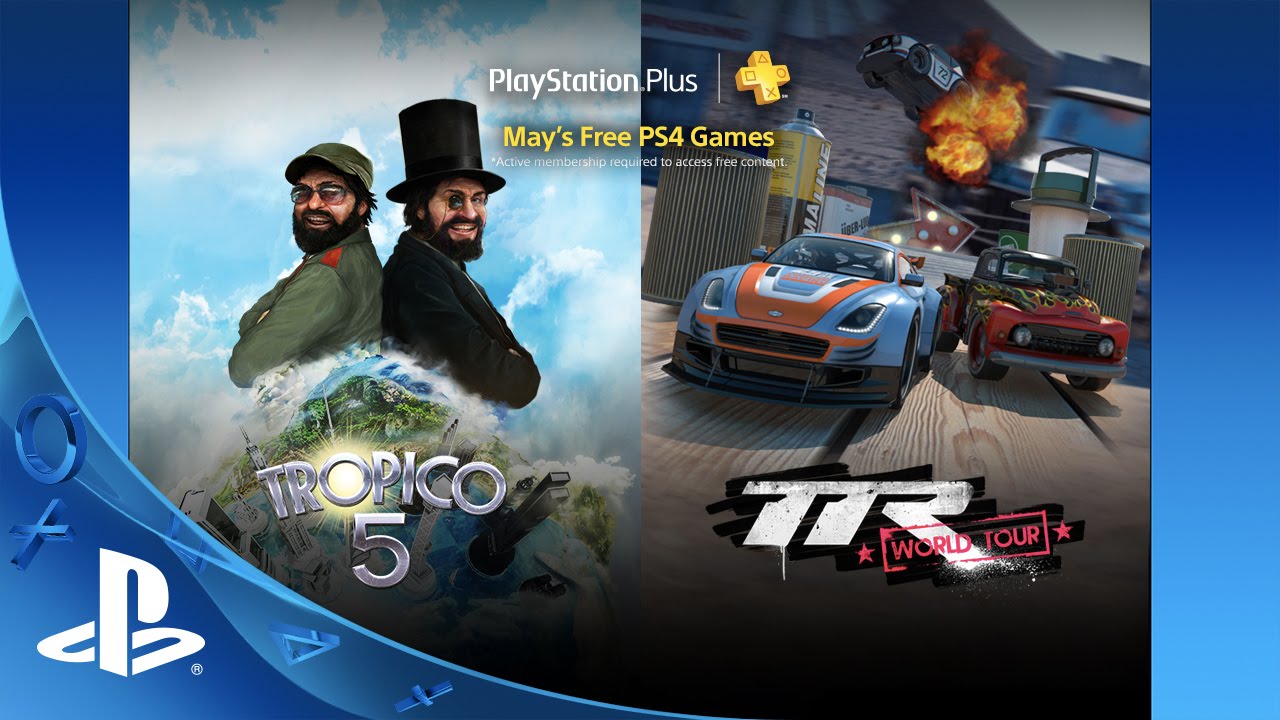 Our team is thrilled to present your free PS Plus games for May on PS4! Satisfy your desire to be the dictator you always wanted to be, or challenge your friends to relentless combat races in next month's lineup.
First up is the island dictator sim Tropico 5, featuring the long-running virtual dictator, El Presidente! Tropico 5 is a full-fledged city-building game based on the fictional island nation of Tropico. Inside this not-so-subtle parody, El Presidente guides and directs the everyday life of his beloved Tropicans using a firm grip and ridiculous edicts, all presented with a heavy dose of tongue-in-cheek humor.
And Table Top Racing: World Tour on PS4 is a high-octane combat racer from Nick Burcombe, the co-creator of PlayStation all-time classic Wipeout. Table Top Racing: World Tour is a total reinvention of the Table Top Racing universe, bringing micro combat-racing to a truly next-gen audience for the first time.
For the rest of the free PlayStation Plus games, read on.
Full Lineup
Bionic Commando Rearmed 2, PS3
God of War: Ghost of Sparta, PS Vita
LocoRoco Cocoreccho!, PS3
Switch Galaxy Ultra, PS4, PS Vita
Table Top Racing: World Tour, PS4
Tropico 5, PS4
See you in the comments section. Enjoy.