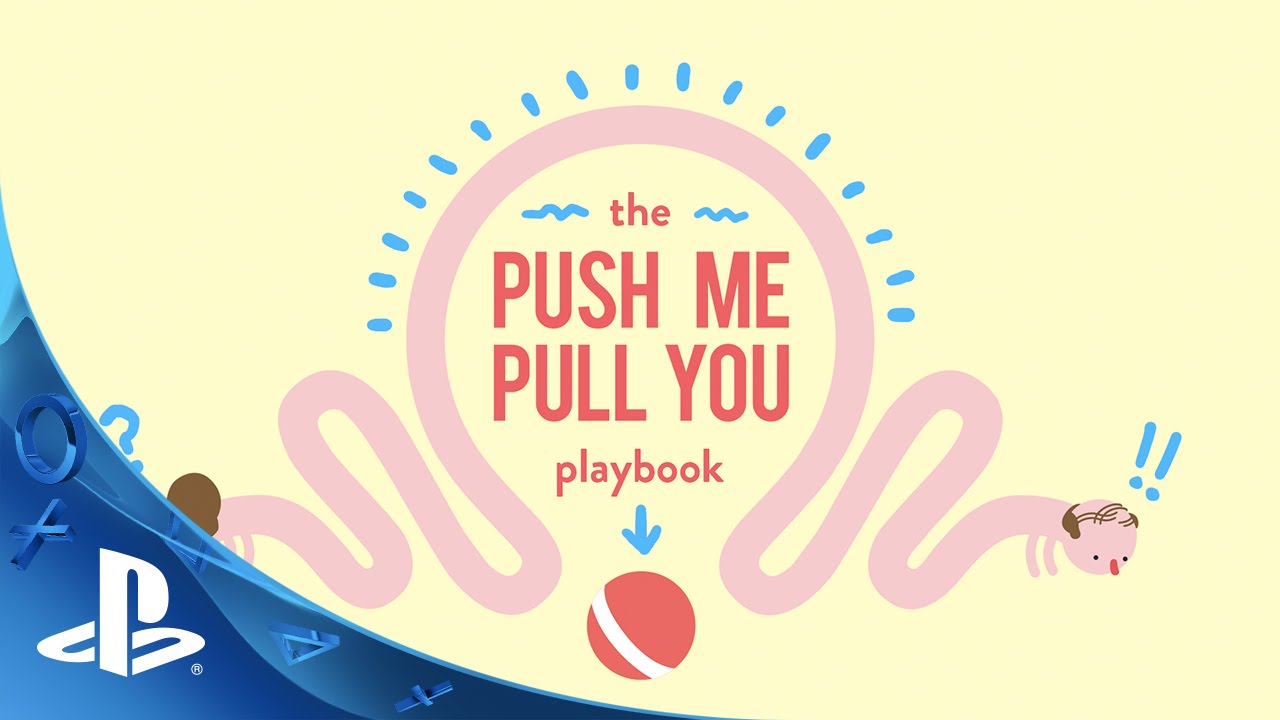 Hi! I'm Michael from House House — I wrote about our game Push Me Pull You a few months ago in an earlier post. It's a nice/horrible local multiplayer game where you and a friend share control of a big, wriggly body, and then play sports together. I'm very happy to announce that it's finally ready to launch for PS4 on May 3!
We have a brand new trailer to celebrate, which shows off some of the more advanced techniques we hope you'll be trying out on each other:
If you've never heard of Push Me Pull You, here's what you can expect:
Frantic local multiplayer gameplay in the vein of Sportsfriends or Towerfall.
Multiple game types that will test your friendship in different ways, as well as a sandbox area filled with toys and secrets.
Controller sharing which lets you split one controller with a friend or attempt to control two heads simultaneously — a two-player game can be played with just one controller!
Accessible yet deep gameplay — play it as a noisy party game or hold a fiercely competitive grudge match.
We're so grateful to everyone who has been following our development. It's been a long time coming, but we've got something we're really proud of. We can't wait for you all to get a chance to play in a couple weeks time! In the meantime we'll be putting all sorts of stuff on our blog and Twitter leading up to launch.
Also: Jake and I are bringing Push Me Pull You to PAX East this weekend, so if you're heading to the show, make sure you find us and challenge us to a match! (You will not win the match.)