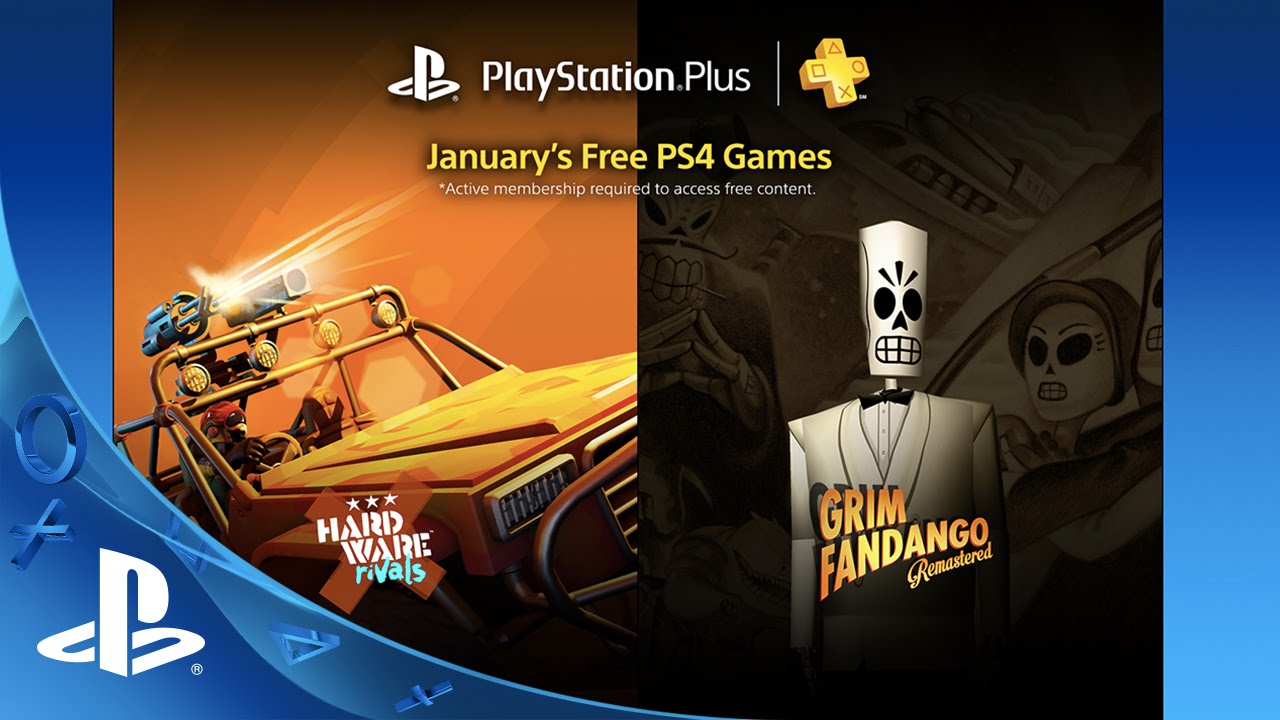 As we look forward to the New Year, we're excited to share our January 2016 PlayStation Plus lineup with everyone. This month our PS4 games pay homage to a couple classic, fan-favorite titles, while updating the gameplay and graphics to PS4!
Hardware: Rivals makes its exclusive debut on PlayStation Plus. Get behind the wheel of a powerful tank or mobile attack jeep in this arcade-style, vehicle combat game. Inspired by the PS2 classic Hardware: Online Arena, Hardware: Rivals lets you challenge your friends or enter the online multiplayer arena on your own and experience epic vehicular mayhem with multiple maps, game modes, and special events.
If you need a breather from all the vehicle-on-vehicle combat, you can always turn to the twisted Mexican folklore of Grim Fandango Remastered. As Manny Calavera, travel agent for the Department of Death, you'll guide poor souls to their eternal rest. Crime. Skeletons. Romance. You'll experience it all in this update to the beloved adventure game.
These PS4 games are free for PlayStation Plus members starting on the first Tuesday of January, and you can find the full list of PlayStation Plus games below.
Full Lineup:
Dragon Age: Origins, PS3
Grim Fandango Remastered, PS4, PS Vita
Hardware: Rivals, PS4
Legends of War Patton, PS Vita
Medal of Honor Warfighter, PS3
Nihilumbra, PS Vita
Before you go, we want your feedback! Please leave us a comment below and tell us what you think of the lineup. Thank you for stopping by.
Until next time! Enjoy.