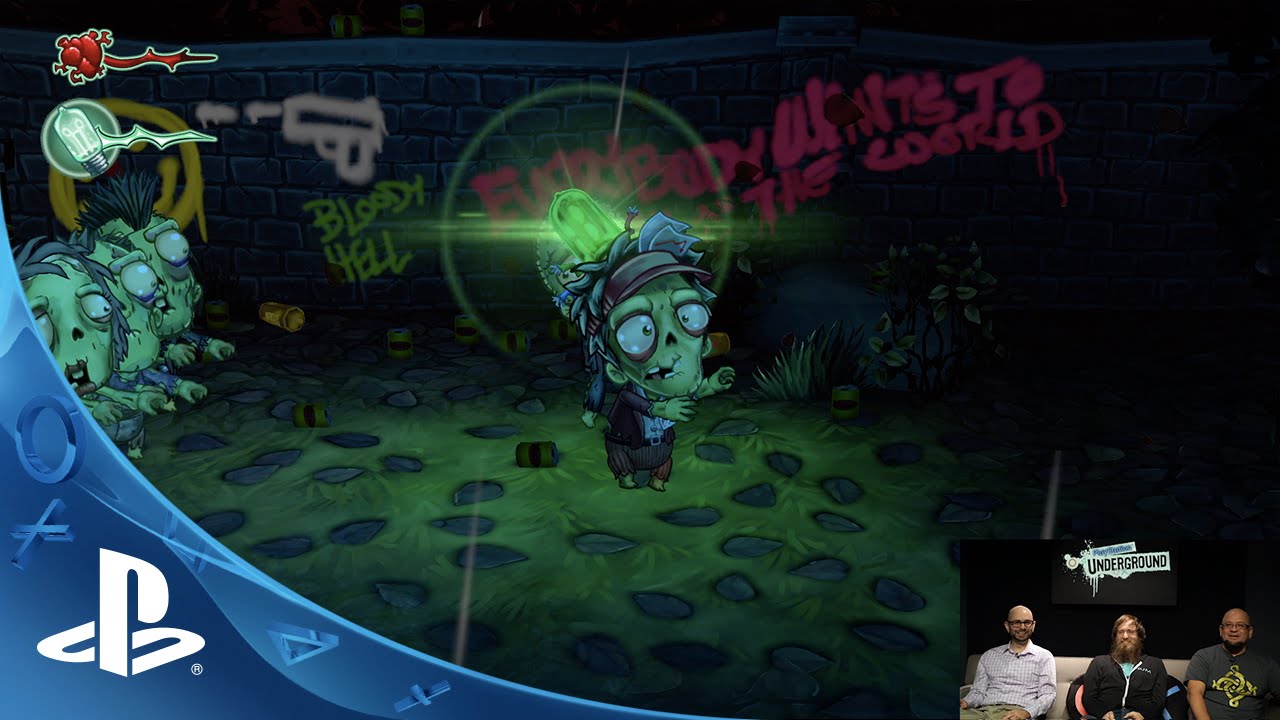 Welcome back to PlayStation Underground, our online show about video games! Today, we're preparing for Halloween this year by sampling four creepy games on PS4 — two that are upcoming, and two you can buy now if you're interested. Yes, four Halloween-friendly games, all in one episode! Too bad we forgot to wear costumes or decorate the set. We apologize for the oversight…
Included in this incredible lineup: the stylish and spooky strategy game Ray's the Dead, the chaotic multiplayer mayhem of Extreme Exorcism, the unnerving, web-weaving of Spider: Rite of the Shrouded Moon, and the critically-acclaimed, first-person thought-provoker Soma. Sure, we enjoy a few jokes during the show, but I was essentially terrified the entire time.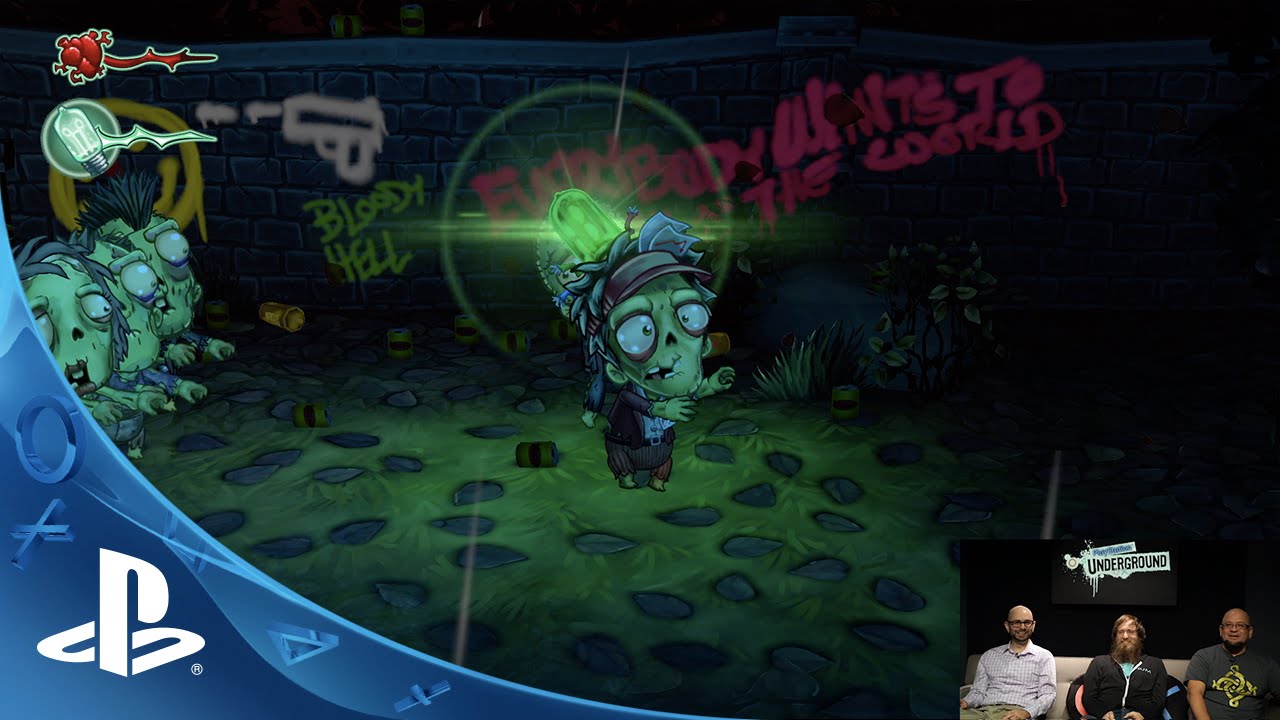 If you like what you see, both Extreme Exorcism and Soma are out now on PS4. They both pair quite well with all the pumpkins, costumes, and candy that are creeping closer to us on October 31st. And as someone that has played and beaten Soma since the recording of this episode, take it from me: brace yourself for all manner of terrors and lingering nightmares.
Let us know what you think in the comments, and remember that we'll be back soon with more Underground in the weeks to come. Enjoy the show!