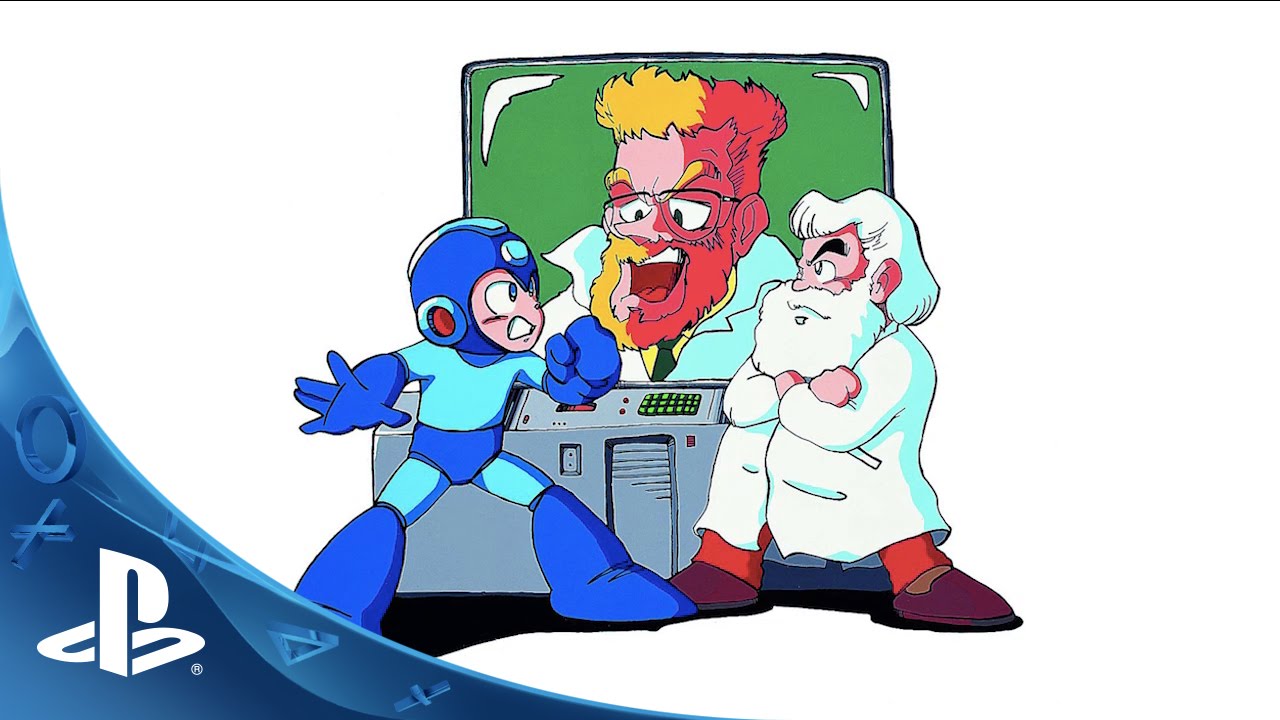 Mega Man is one of Capcom's earliest and most beloved characters. I've even met gamers that have never played a Mega Man game before, but own Mega Man shirts or even have tattoos of him! We hope to make jumping into Mega Man the easiest it's ever been with this collection of the series' 8-bit origins: Mega Man 1-6 for only $14.99.
Whether you're new to the series or it's just been a while, we've put together a little video history piece about what each of the games introduced, and what made them special.
Alongside the six games, which display in crisp HD sprites, we're including a ton of content in Mega Man Legacy Collection that will let everyone really get to know the rest of what makes Mega Man so timeless:
Database: All six games include a Database that features a description of every enemy and which weapon they're weak against. The best part is you can jump into a practice fight against any Robot Master with all weapons available to you before diving into the full game.
Museum: We compiled hundreds of production art pieces, concept work, unused enemy sketches, and other cool artifacts. Seeing all this art that was the source of the pixel art in the game feels like a treat because it's a new way to see the games you and I played.
Music player: The music is one of the strongest components of what makes Mega Man so popular, and this player puts all 100+ tracks from Mega Man 1-6 in one spot for you to enjoy.
Challenges: A series of 50+ challenges that take some of the most difficult sections of the games and arranges them in a time trial format. It's fully supported by leaderboards and video replays for the top times so you can learn from the best.
What sets Challenge Mode apart from just playing the full game as fast as you can is that you have access to all the weapons and items from the respective game for each section of a challenge. This creates situations where you can find the fastest way through a stage that's not normally available. For example, you can find ways to use Item 2 (Jet Sled) to bypass areas on Air Man's stage. I'm looking forward to seeing how creative you all get to get through areas quickly. It's a whole new challenge when you have all the tools at your disposal.
Before I leave you, there's one question I want to answer that I often see. Why Mega Man 1-6? Good question. Allow me to introduce developer Digital Eclipse, a team that is deeply rooted in the preservation of video games as a valid media of our cultural heritage, on the same level as movies and TV. They've even worked with the Smithsonian to get video games in historic displays.
Digital Eclipse specializes in creating an authentic experience that is completely accurate to the original game by using their new engine that can do this without porting or emulating. All the original glitches, cheats, flicker is there naturally because of the quality of this reproduction effort. This tech is currently developed for games made on the original console Mega Man 1-6 were developed for, hence the games in this collection.
If there are any Capcom 8-bit games you'd like to see get the same treatment, I'm all ears! Now it's time for me to sign off. You can go download and enjoy Mega Man Legacy Collection on PS4 today!