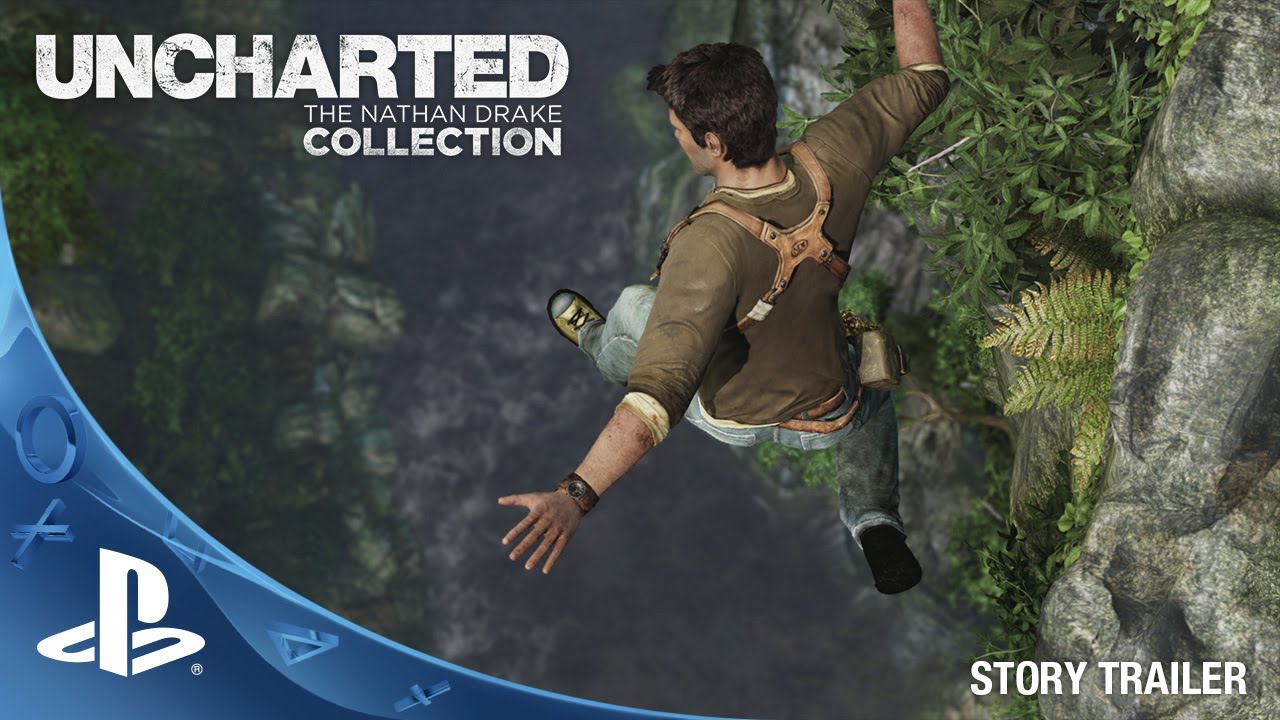 Every great adventure is made up of legendary tales. Uncharted: The Nathan Drake Collection packs three thrilling adventures into one amazing collection. Nathan Drake has grown from man to legend as his story permeated our studio DNA and PlayStation lore. Here's a glimpse of that transformation.
The exchange seen here between Sully and Drake is a defining moment in the Uncharted story. Sir Francis Drake's motto "Greatness from small beginnings" has a special place in Nathan Drake's backstory and frames his epic journeys. He achieved greatness from humble beginnings with a lot of help along the way. Sully became a father-figure and mentor of sorts for Nate and that relationship served as a rock in the often wild, always adventurous saga that you'll play in Uncharted: The Nathan Drake Collection.
Uncharted: The Nathan Drake Collection is the culmination of years of hard work at our studio that has been lovingly rebuilt by the team at Bluepoint Games. It's incredible to watch Drake run, leap, and shoot on the PS4 with enhanced graphics and gameplay.
Capturing those white-knuckle, trademark Uncharted moments has never been more fun than via the new Photo Mode tools built into the collection. Various improvements in lighting, rendering, texture mapping, and dynamic audio mean all three games are looking and sounding better than ever.
New Trophies and modes such as our Explorer, Speed Run, and Brutal Modes will invite long time adventurers to replay these classics while welcoming newcomers to discover Uncharted greatness.
Explorer Mode is an all-new mode for beginners where combat difficulty is reduced greatly.
Speed Run Mode adds a timer that allows players to track their gameplay time against their friends as they play sections of the game.
Brutal Difficulty Mode is the ultimate challenge as the gameplay will be more punishing than Crushing Difficulty (unlocked after beating Crushing Difficulty in the same game).
You can even play all three single-player games in the collection as Doughnut Drake (or any one of over sixty-five other characters skins) if you're so inclined. A lot of new polish, hard work, and love were put into making this the ultimate Uncharted collection.
If you want to see what Nathan Drake and his crew are up to next, you'll only be able to get access to the Uncharted 4: A Thief's End multiplayer beta by purchasing Uncharted: The Nathan Drake Collection. The game arrives October 9th, 2015. Uncover the legend and pre-order today.