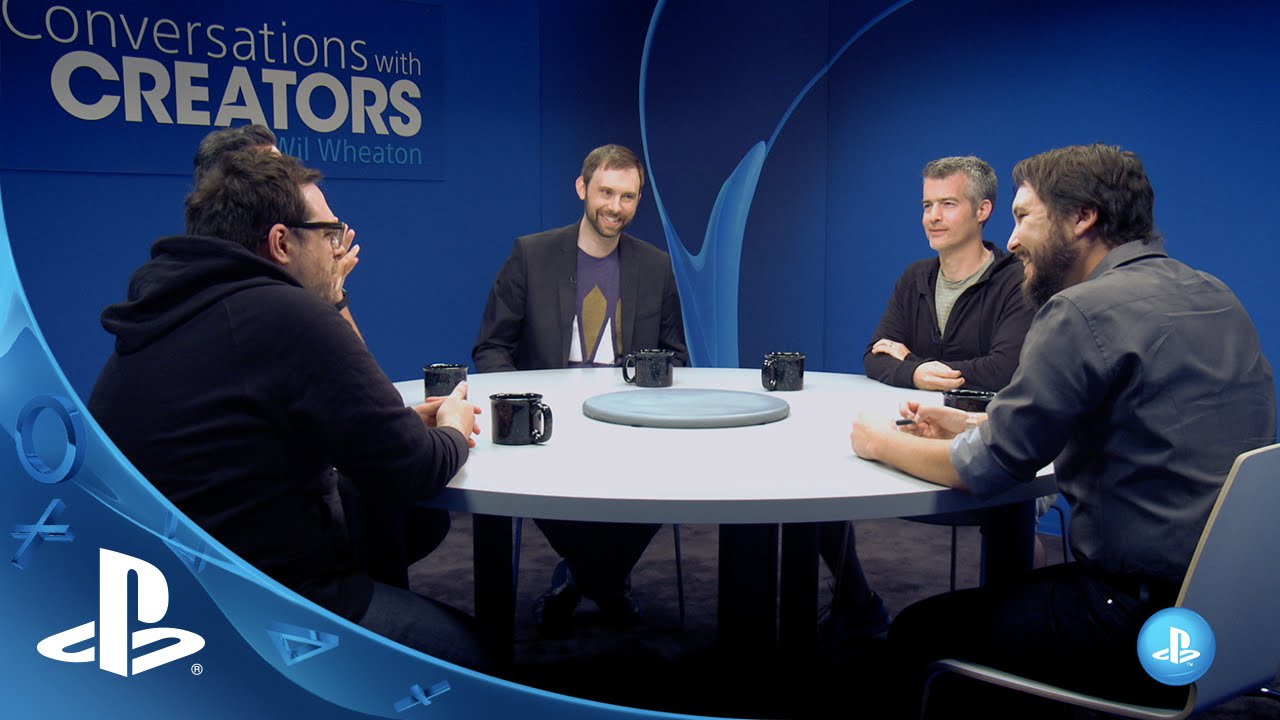 Hello, PlayStation Nation!
PlayStation has given me access to the Blog again to announce that the premiere episode of Conversations with Creators is now available on PlayStation Store on your PS4 and PS3 for free, and at the YouTube link below!
For the first conversation, I sat down and spoke with four guys from Bungie: Jason Jones, Jason Sussman, Luke Smith, and Ryan Ellis.
We discussed the origins of Destiny, the challenge and excitement of game creation, their upcoming release of Destiny: The Taken King, and what inspires them each day to improve their massive sandbox world…
They all had some really interesting and inspiring things to share with me about their creative process. I left this conversation with a new appreciation for the creation, development, and management of one of the biggest and most popular gaming worlds in the PlayStation universe. I hope you enjoy the conversation as much as I did.
Also, Bungie has declared that today is Bungie Day. To celebrate this totally not made up holiday that is a real thing, PlayStation Store will have special offers for Destiny Expansion 1: The Dark Below, Destiny Expansion II: House of Wolves, and the Destiny Expansion Pass. These offers will be available on PlayStation Store this afternoon.
Alright, that's it! Thanks for reading, thank you PlayStation for letting me drive the blog for a little bit, and I hope you enjoy the show.
Happy Bungie Day!
Your pal,
Wil Wheaton