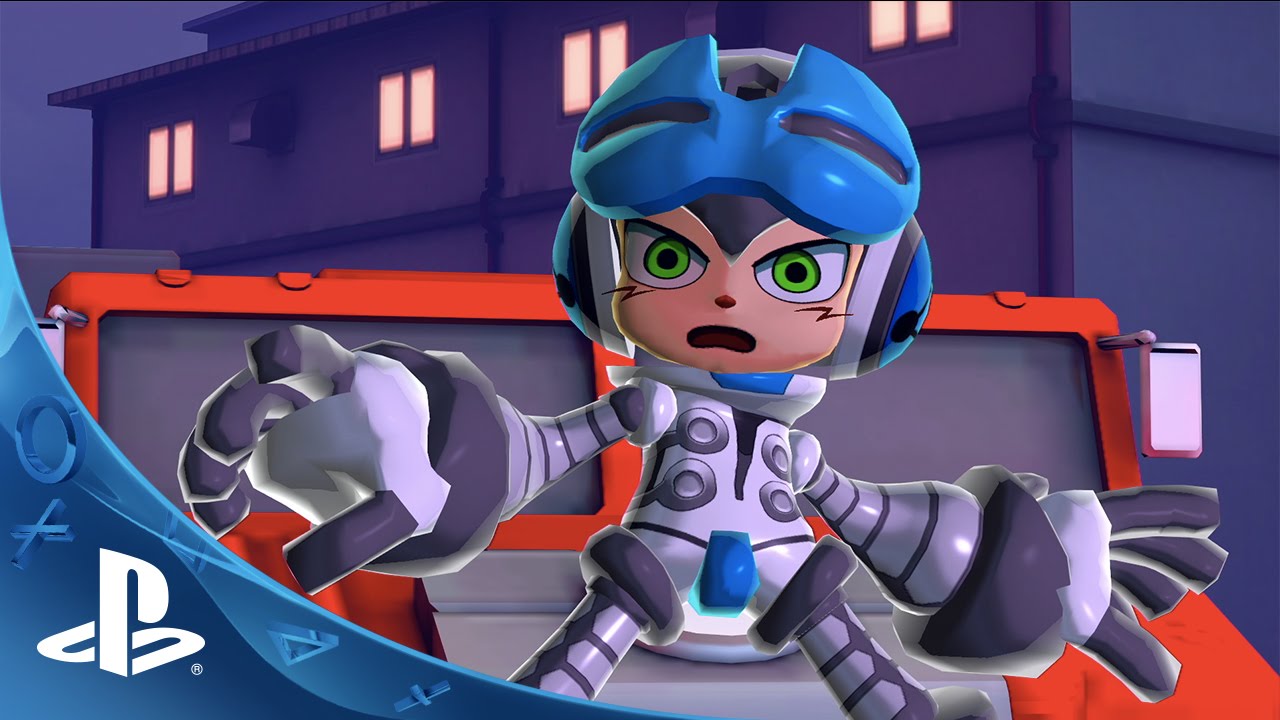 Hello again PlayStation fans!
We're back again with a few more Mighty No. 9 details that we know that gamers will be excited to hear. For those of you who are perhaps new to whole Mighty No. 9 discussion, come in, sit down, make yourself comfortable and allow our sparkly new Mighty No. 9 "Beat Them at Their Own Game" gameplay trailer get you up to speed — in glorious 60fps, no less!
So, on to the news! We saw that, let's just say, more than a few of you have asked about this, so it gives us great pleasure to announce that Mighty No. 9 will support Cross-Buy across PS4, PS3 and PS Vita. What's cooler than that? Well, how about the fact that Cross-Buy will be available on both the digital versions and the PS4 retail version.
We also have a few more details on the PS4 retail version – in this edition you'll not only receive the "Ray" DLC which grants you access to the Abandoned Lab stage, a boss battle against new bad-guy Ray, and the ability to then play through the entire game as Ray herself, but we're also packing in a double-sided poster as well as "The Art of Mighty No. 9": an art booklet which showcases the sublime artworks and concept arts from our friends at comcept and Inti Creates.
Finally we also wanted to drop some information on a special goody for those that choose to pre-order the title: we'll be giving you the "Retro Hero Mode": where Beck will don a retro-inspired suit, complete with 8-bit style pew-pew sound effects and direct access to a rock hard insta-death mode, where any single hit will result in Beck's destruction. Not for the faint of heart!
While the Retro Hero Mode with the Retro Beck character model & the access to the insane difficulty mode will be the pre-order bonus, the insta-death mode is not exclusive to only those who pre-order: the core game will also contain a slightly different one-hit death mode – one which you'll be able to unlock by completing a specific, but more on that later!
Last announcement of the day is an extremely limited Collector's Edition only for North America. The Mighty No. 9: Signature Edition will include the Launch Edition of the PS4 game as well as an individually numbered 6.5" figurine of Beck complete with 14 points of articulation and three interchangeable faceplates. Packaging on this version will prominently feature a metallic foil signature from legendary creator Keiji Inafune across the front. Oh, and all of that for only $59.99!
That's all for now — stay tuned for more updates on Mighty No. 9!