If you're the least bit squeamish, you may want to cover your eyes — the iconic fighting series is back, along with its wince-inducing collection of finishing moves.
Mortal Kombat X storms onto PS4 this week with eye-popping graphics (in some cases literally), a new style variation system, and a huge roster of fighters. Like its 2011 predecessor, Mortal Kombat X retains many of the elements that gamers fell in love with back during the original run, but with enhanced control and new bone-crunching X-ray attacks. And by enabling players to select between three different styles for each fighter, the already sizable collection of combatants just about triples.
If Mortal Kombat X is a little too graphic for your tastes, consider the retro-inspired Titan Souls. In this ambitious indie project, players only have a single arrow to defeat monstrous bosses and explore a strange and wondrous world.
For a full list of games coming to PlayStation this week, read on. And enjoy The Drop!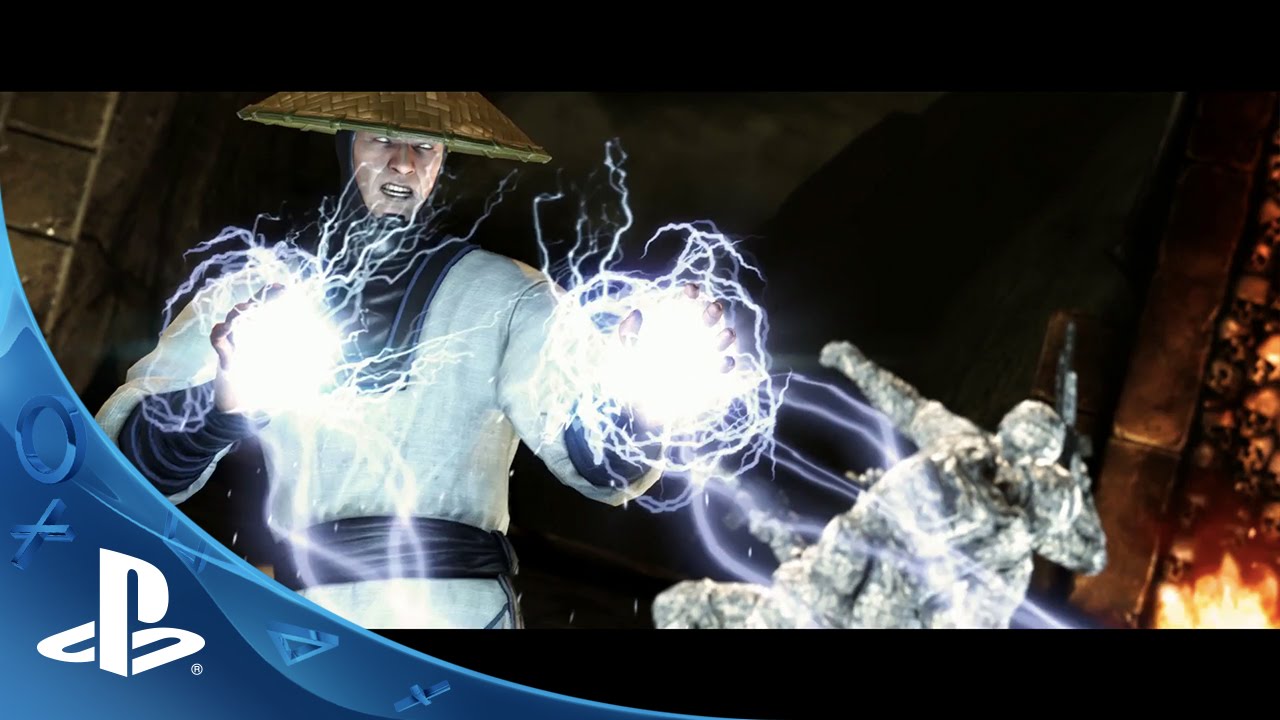 New PlayStation Games This Week
Best of Arcade Games — Deluxe Edition
PS Vita — Digital
Brick Breaker, Tetraminos, Bubble Buster and Air Hockey: rediscover 4 timeless classics with this Best of Arcade Games compilation. Try out these updated classics, for both beginners and experts. Take direct control of the ball in Brick Breaker, carefully place your pieces in Tetraminos, solve lots of puzzles in Bubble Buster, and test your reflexes in Air Hockey.
Bloxiq
PS Vita — Digital
Bloxiq takes the classic concept of color matching and turns it on its head. Manipulate blocks to connect four or more of the same color above, beside, or even through. Conquer obstacles such as bombs, locks, and hidden blocks in devilishly clever and addicting challenges.
Gradius V
PS2 Classic — Digital
An admiration for frenzied space fighting is a prerequisite for this classic side-scrolling shooter! Sail through space and blast away the enemy in this chapter of the legendary shooter series.
Grand Theft Auto: The Trilogy
PS2 Classic Bundle — Digital
Welcome to Grand Theft Auto: The Trilogy. All three games in the epic saga are here together: Grand Theft Auto III, Grand Theft Auto: Vice City, and Grand Theft Auto: San Andreas. It's good to be bad.
Medieval Defenders
PS Vita — Digital
Defend your ancestral castle — show the invader who the master is! Build towers, save money, train your spells, and your enemy will be vanquished. The middle ages was a dark time. Every neighbor wants to encroach on the lands you rightfully own. Don't give your enemies reason to think that you're weaker than them!
Mortal Kombat X
PS4 — Digital, Retail
Mortal Kombat X combines unparalleled, cinematic presentation with all new gameplay. For the first time, players can choose from multiple variations of each character impacting both strategy and fighting style.
Teslagrad
PS4, PS3 — Digital (Cross Buy)
Teslagrad is a 2D puzzle platformer with action elements, where magnetism and other electromagnetic powers are the key to discovering the secrets kept in the long abandoned Tesla Tower. Gain new abilities to explore a non-linear world with more than 100 beautiful hand-drawn environments, in a steampunk-inspired vision of old Europe.
Titan Souls
PS4, PS Vita — Digital (Cross Buy)
Between our world and the world beyond lie the Titan Souls, the spiritual source and sum of all living things. Now scattered amongst the ruins and guarded by the idle titans charged with their care, a solitary hero armed with but a single arrow is once again assembling shards of the Titan Soul in a quest for truth and power.
We Are Doomed
PS4 — Digital
We Are Doomed is a twin-stick shooter where you zap polygon baddies with an absurdly overpowered laserbeam. Dive head-first into the action with reckless ambition, charge the Superbeam, and zap everything out of existence in an instant. Chase high scores or just enjoy the beautiful explosion of geometry, color and light.
Demos and Betas
Shiftlings — PS4 Demo
Trine Enchanted Edition — PS4 Demo
The information above is subject to change without notice.