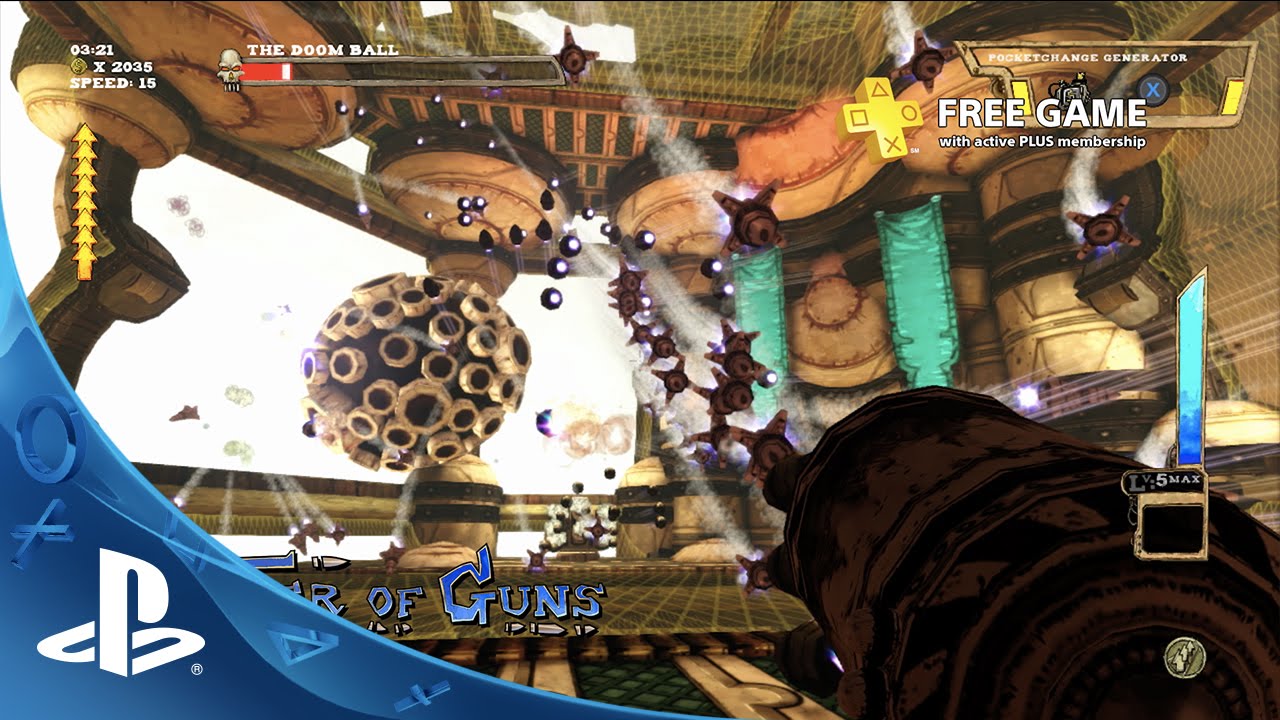 Brace yourselves, people! We have another great lineup of games coming to PlayStation Plus this month. With shooters, puzzle games, platformers, and more, we have a little something for everyone this April.
To start things off, allow us to present Tower of Guns on PS4 and PS3. It's about a tower filled with guns. And so much more! Shooter fans, prepare for an adrenaline-pounding challenge through a randomized tower with enemies, bosses, power-ups, and little robots that just want to hug you. Also on PS4, explore the Alaskan wilderness with Never Alone, a beautiful puzzle game with an adorable pet fox. Guide a native Alaskan girl through harsh environments in a touching effort to save her village.
For Plus members gaming on PS3, look out for Dishonored, the critically acclaimed stealth game that celebrates player choice above all else. Also in the mix is Aaru's Awakening, a stunning platformer that's also available on PS4. And for PS Vita, both Killzone Mercenary and MonsterBag are joining the Plus lineup this month.
These games will be free for PlayStation Plus members next week Tuesday when the PlayStation Store updates. Enjoy!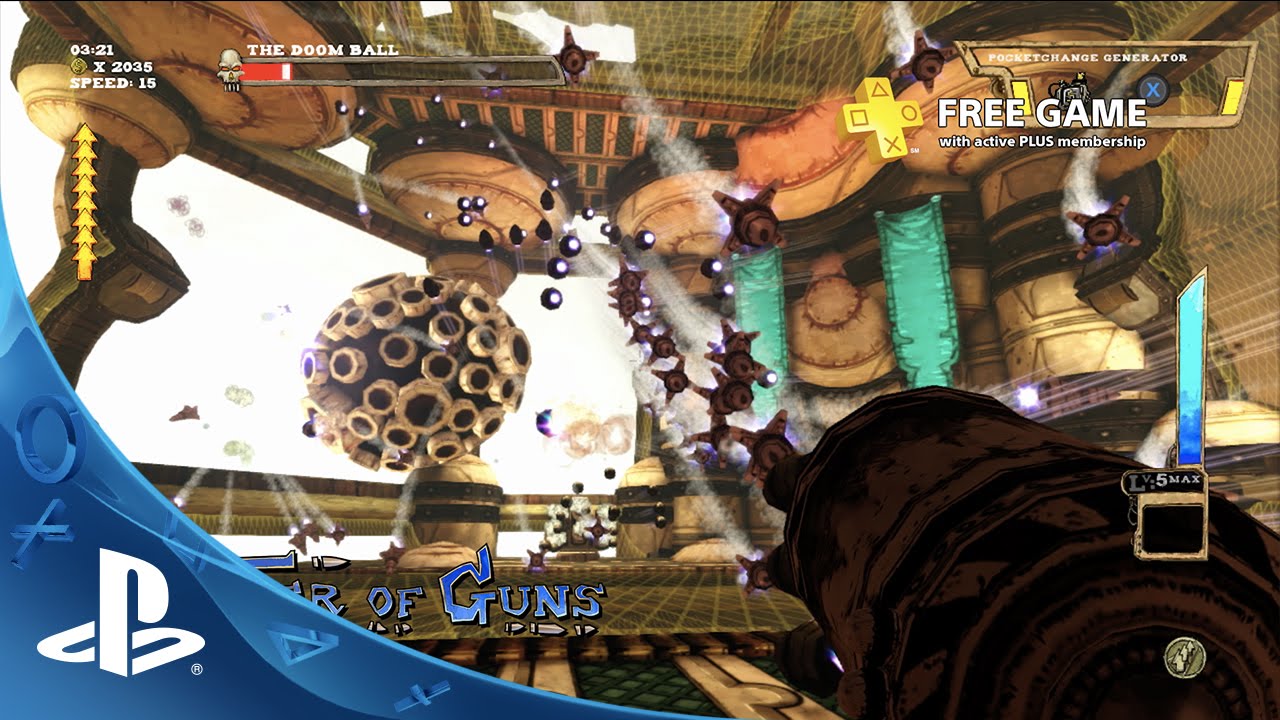 April's PlayStation Plus Preview
Tower of Guns (PS4, PS3)
Free for PS Plus members
A game that needs little introduction. Why? Because it's a tower filled with guns! Over-the-top in all the right ways, try to survive this tower with random enemies, bosses, power-ups, and a boatload of bullets.
Never Alone (PS4)
Free for PS Plus members
This beautiful puzzle adventure tasks you with guiding Nuna, a native Alaskan girl, through breath-taking environments to save her village. Also, you get to travel with a fox! Can't get much better than a pet fox.
Dishonored (PS3)
Free for PS Plus members
Players take control of Corvo Attano, a bodyguard framed for murder and imbued with powerful abilities to seek revenge. This game is all about player choice, and feeling awesome while executing extreme stealth maneuvers.
Aaru's Awakening (PS3, PS4)
Free for PS Plus members
What started as a school project for a team of students in Iceland is now a gorgeous platformer about navigating treacherous terrain with well-timed teleports.
Killzone Mercenary (PS Vita)
Free for PS Plus members
View the iconic war against the Helghast from a mercenary's point of view, and jump into a robust multiplayer mode to show how good (Or bad?) you actually are.
MonsterBag (PS Vita)
Free for PS Plus members
An adorable puzzle game about a bag-shaped monster named V trying to reach his friend Nia without scaring the pants off of people. May or may not include a battle of wits, skill, and the inevitable apocalypse.
Before you go, we want your feedback! Please take our poll, and leave us a comment below. If you're still feeling chatty, join us in our PlayStation Community forums.