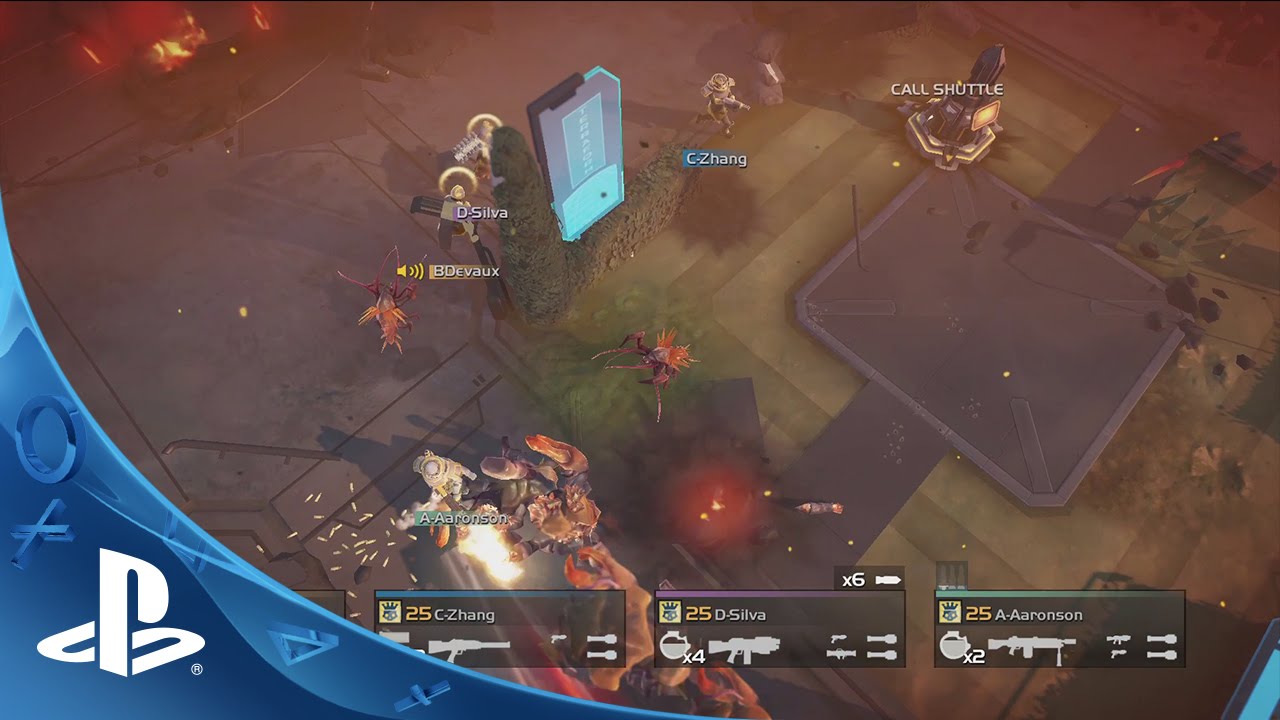 Greetings, recruit! We are excited that Helldivers will be launching today as the start of the PlayStation eight-week Spring Fever program.
As a member of the Helldivers, you will become a critical part of Super-Earth's formidable military, travel to alien worlds, encounter exotic hostile life forms, and bring managed democracy to the universe once and for all!*
We welcome all recruits, be it PS4, PS3 or PS Vita. Helldivers is available for $19.99 cross buy (only pay once to get all platforms).
Super-Earth PlayStation Plus Special
As part of the PlayStation Spring Fever promotion, Plus subscribers will get an additional 10% off during launch week (3/3 -3/9), meaning that Plus members can get their hands on Helldivers for only $17.99.
Early recruits will also receive Helldivers Ranger Training — purchase the Helldivers Limited Edition Bundle until 4/27 and receive the Ranger Pack at no added cost. Specially trained in scouting and assassination, Rangers are the first to drop into the unknown. The Ranger Pack includes the Ranger Uniform, an LHO-63 Camper rifle, and a Humblebee Unmanned Aerial Vehicle Stratagem.
Remember, liberating the galaxy is no single individual's responsibility — Helldivers features cross play, cross chat, and cross save between PS4, PS3 and PS Vita. Join up to three friends, locally or online, and fight for Super-Earth together.
And remember, keep a lookout for more Helldivers content updates in the future!
*Survival cannot be guaranteed by the Super-Earth Armed Forces, remember these important safety tips for new Helldivers:
Remember: friendly fire isn't.
Taking out enemies before they eliminate your squad has proven to substantially increase the likelihood of survival.
Helldivers' uniforms are not fireproof.
Being hit by objects, such as Hellpods, launched at supersonic speeds from orbit may cause bodily harm.
Don't be afraid of dying; another Helldiver will take your place.
Don't drink and drive.
Spring Fever 2015 features eight new games launching over the next eight weeks, with a 10% discount for PlayStation Plus members for the first week each game is available. Click here for full details.