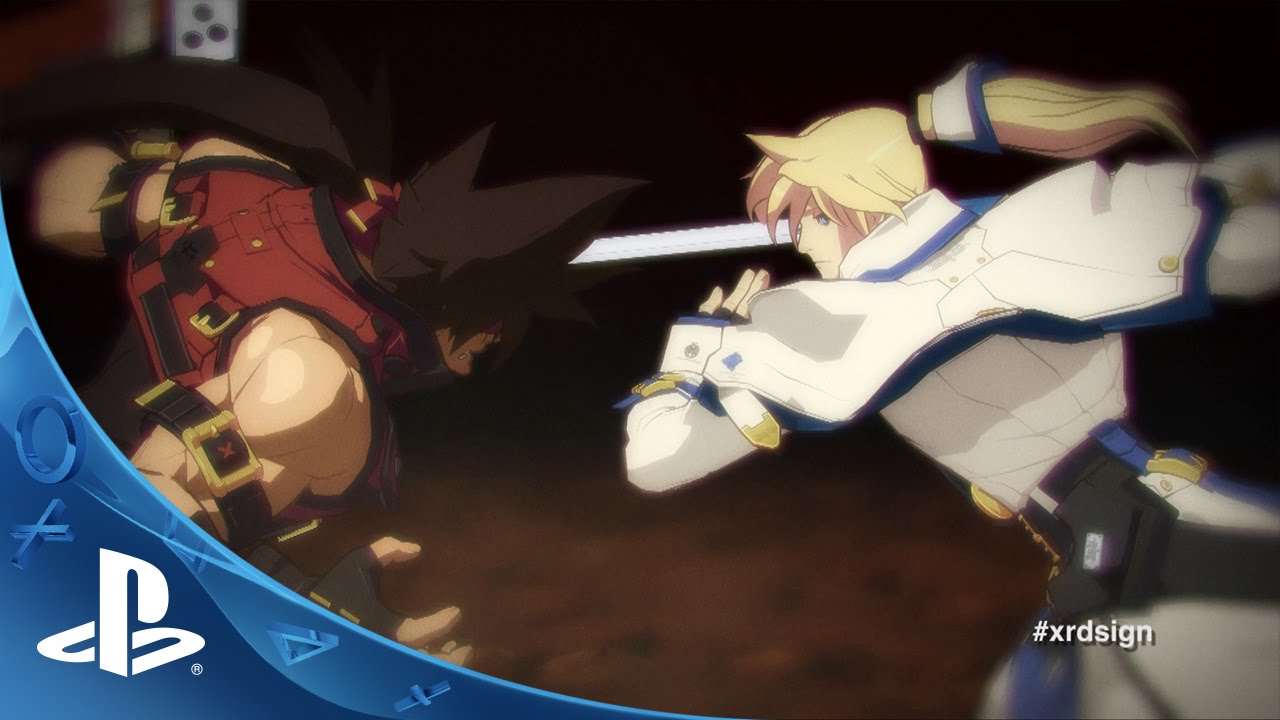 Guilty Gear Xrd -SIGN- has arrived and we at Aksys Games couldn't be more hyped! Exclusively on the PlayStation 4 and PlayStation 3 systems, Guilty Gear Xrd -SIGN- is one of Arc System Works' greatest and most visually stunning fighting games, and we are proud to be publishing it in North America for fans everywhere! So what's all this hype about you say?
The Guilty Gear series has a long history, currently celebrating its 16th year in existence. During that time, it has built a reputation as one of the most fun, extreme, yet challenging fighting games to grace the video game world. Guilty Gear Xrd -SIGN- reinvigorates the series, bringing back some classic mechanics and combining it with stunning visuals to make a truly unique experience for all.
For beginners, Guilty Gear Xrd -SIGN- is a great way to dive into the series. Featuring an extensive tutorial mode as well as a myriad of challenging modes, it allows players to learn, in-depth, how to do even the most complex of moves. Players are rewarded with an array of crazy, high-flying, and sometimes positively wacky moves when a special attack input succeeds. Don't believe me? Check out Faust's instant kill!
The hallmark of Guilty Gear Xrd -SIGN- is its visuals. Built on Unreal Engine 3, Arc System Works implemented their classic 2D style into the world of 3D, allowing the camera to move freely during special attacks, dusts, and more. To get a truly good grasp of just how stunning these visuals are, check out the long list of modes available for the game, including story mode – it uses Guilty Gear's in-game engine to advance its compelling storyline.
Finally, for fans of this long running series, Guilty Gear Xrd -SIGN-'s fighting mechanics are back and have been enhanced to make gameplay even more fun and exciting. One of the classic mechanics, the Roman Cancel System, lets players effectively slow down time, allowing for multiple move inputs. Once unleashed, the player can do some pretty heavy damage.
Guilty Gear Xrd -SIGN- is now available at retailers nationwide and on PSN. The Guilty Gear Xrd -SIGN- Limited Edition will be available December 23, 2014. In addition, the DLC character Elphelt Valentine is currently available for free on PSN until 1/5. Other DLC include the (also unlockable) Sin and Leo Whitefang as well as voice and color packs. Expect more patch updates that will further enhance and improve on your Guilty Gear experience in the coming days!