Hey PlayStation Fans,
Throughout 2014, the Third Party Production team has been working with our partners across the game industry to bring all kinds of exciting, diverse and fun titles to our favorite portable powerhouse.
During the PlayStation Experience keynote in Las Vegas, we announced some terrific new titles for the Vita: the legendary classics Suikoden I & II, the single screen competitive chaos of Towerfall: Ascension, the gorgeous Tactical Strategy RPG The Banner Saga, the ludicrous suburban Octopus simulator Octodad: Dadliest Catch, the craziest time traveling shooter of all time, Super Time Force Ultra and the latest entry in the legendary shambling zombie franchise, Resident Evil Revelations 2. All this and that's not even including all the other great Vita content we announced, like, Bastion, Darkest Dungeon, Severed, Shovel Knight and Broken Age: the Complete Adventure.
Whether you're into twitchy arcade action, deep strategy games with epic tales, or clumsy mollusks that have trouble with the most basic of tasks, there's never been a better time to own a Vita. Check out more about the exciting games coming to my favorite video game machine Q1 2015
Super Time Force Ultra (PS4/Vita)
Are side-scrolling platformer/shooters too difficult for you? Too bad because Capy Games' Super Time Force Ultra isn't going to hold your hand through its bite-sized but intense levels. Luckily, you can rewind time, bring back fallen characters, and add their previous runs to your current one for absurd extra firepower (or just a little help to get past timing-based obstacles).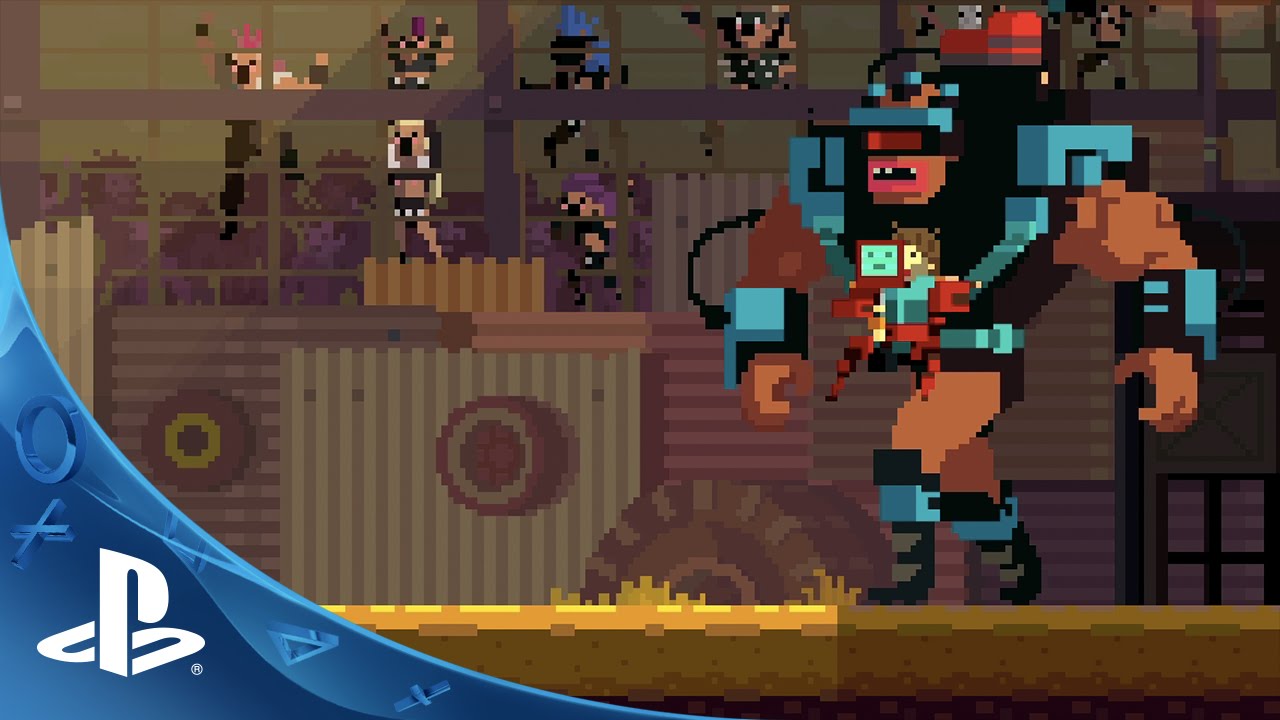 The just-announced Vita edition comes with bonus content like extra playable characters, including our very own Shuhei Yoshida, president of Worldwide Studios, Sony Computer Entertainment.
Towerfall: Ascension (PS4/Vita)
Perhaps shooting your friends in the head is more your style? In Towerfall, up to four players compete in arena-based combat, launching super-powered arrows at each other until only one (or one team) survives. It's fast and addicting, and on the Vita! Along with Towerfall Ascension the new Dark World expansion content with new characters, levels, and power-ups will also be available for both Vita and PS4!
The Banner Saga (PS4/Vita)
The critically acclaimed strategy role-playing game is coming to the Vita. The Banner Saga features beautiful, hand-drawn art and animations; deep, tactical combat; and an epic story influenced by Viking legends that players can shape with their choices.
Octodad: Dadliest Catch (PS4/Vita)
Our eight-legged — and intentionally difficult to control — hero is back for the Vita, sloppily knocking over everything in his path as he attempts to complete normal, everyday tasks (like mowing the lawn or going grocery shopping). Octodad just wants to be a normal guy, after all, and live peacefully with his human wife and kids in this lighthearted and hilarious adventure.
Broken Age (PS4/Vita)
The Complete Adventure is a love letter to the classic adventure games of the 90s, written by the creator of some of those famous games, Tim Schafer. The tiny title that became a Kickstarter juggernaut features two characters in independent, parallel stories—Vella, a young woman destined to be sacrificed to a giant monster and Shay, a young man coddled and overprotected on a mysterious space ship. Both Vella and Shay attempt to change their fate, but doing so sends their respective stories on a crash course into each other.
Resident Evil Revelations 2 (PS4/Vita)
Famous series protagonist Claire Redfield returns (and goes portable) in the latest release in the Revelations Franchise! The Vita version is being produced and digitally published by Third Party Production
Darkest Dungeon (PS4/Vita)
Darkest Dungeon focuses on the humanity and psychological vulnerability of the heroes and asks: What emotional toll does a life of adventure take? It is a game about hard trade-offs, nearly certain demise, and heroic acts. Prepare to experience an RPG like nothing you have played before.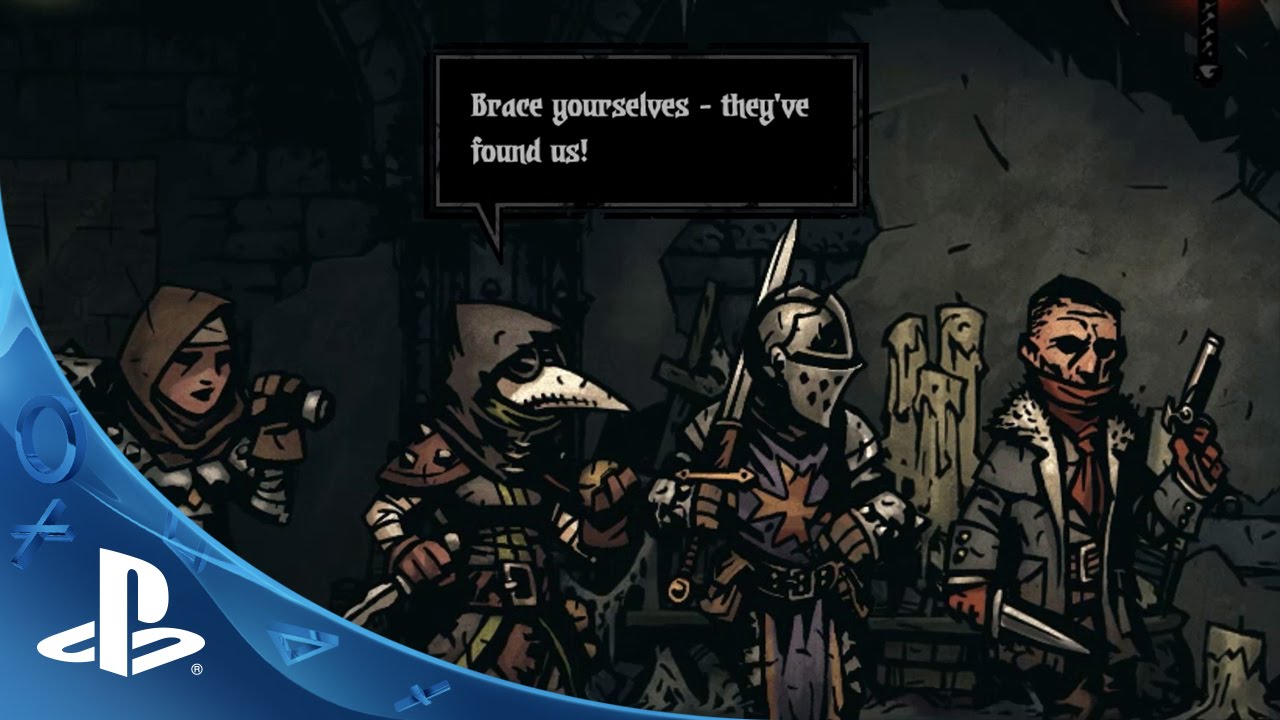 Suikoden I & II (PS3/Vita)
The legendary PS1 RPGs are finally coming out West as Suikoden I & II make their PS1 Classic debut on Vita (and PS3) this coming Tuesday, December 9th thanks to our good friends at Konami and countless #BuildingTheList requests!
All of these titles will be released throughout the Spring of 2015. No Matter where you play and no matter what kind of games you love the Vita's got something for everyone! What games would you like to see come to the Vita next? Add your games to the comments below or continue to tweet your suggestions to #BuildingTheList! Believe it or not, we're always listening!