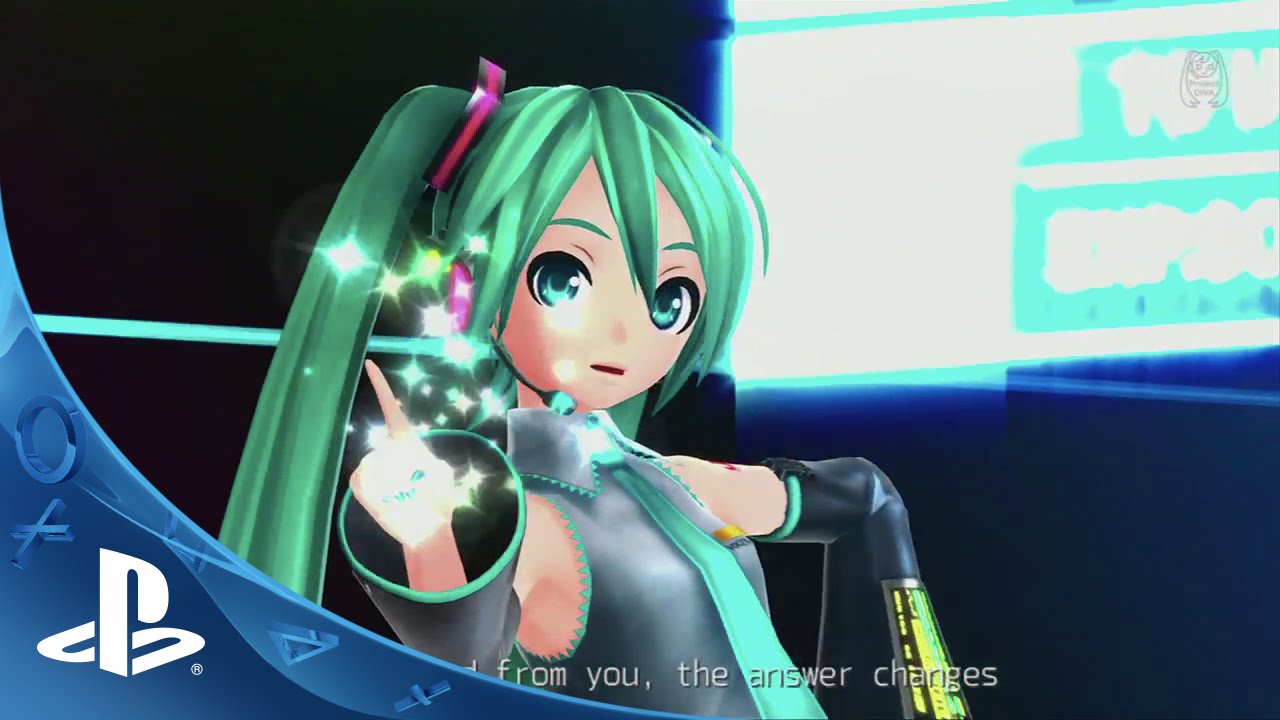 The time has come! The release of Hatsune Miku: Project DIVA F 2nd on PS3 and PS Vita is here!
Over the past year, we here at SEGA have traveled across the US to bring Project DIVA to you all. I have witnessed the unifying power of Miku firsthand, and seen how her music and her games bring people together with her message of universal positivity. I've met some of the most wonderful people through this project, and for that I thank you all.
For you long-time fans, this is the best Project DIVA release yet. For those of you who first played Project DIVA last year with our first international release, you are in for a real treat discovering the songs that made Miku what she is today. And with the sequel launching today, you'll finally get to experience English subtitles on the songs for the very first time. For those of you who have yet to experience Miku and Project DIVA, now is the time to jump on board. With 40 songs that mix both new and classic hits, you are in for an unforgettable experience as you discover the incredible world of Miku.
If you are a returning fan, the controls and game mechanics have seen enhancements and improvements over the previous game. There are now Double Stars and Linked Stars, and you now have the option to use the analog sticks instead of the touchscreen on the PS Vita version.
We are also including Cross-Save for the mega fans out there who want to own the game on both PS3 and PS Vita. This will allow you to sync your save data between versions, allowing you to shoot for perfect scores both at home and on the go.
Edit Mode has seen very important improvements as well. First, we have included sample Edits to help you learn the ins and outs of Edit creation. Second, you are able to import any Edits created in the first Project DIVA F. There have been updates to the creation interface, such as allowing you to preview the song while adjusting target positions, as well as letting you hear the button sounds when previewing so you can line up the sound track better. I'm really looking forward to seeing the Edits you create! Edit Mode is your chance to give back to the community!
We have one last feature we have not yet revealed…
Japanese Save Data Importing
This is a special feature for fans who not only imported the Japanese version, but are also buying the English version to support our efforts. Using this feature, the English version of Project DIVA F 2nd will read the Cross-Save data from the Japanese version, and merge that progress with your English process. It even works across platforms, so if you have a Japanese PS3 version, you can import into your English PS Vita version! Note though that this is a one-time, one-direction feature.
The option is on the title screen, so you can't miss it. Give it a try and let us know what you think!
As I mentioned in my last blog post, we have six months of post-launch downloadable content in the pipeline, starting with the first content coming on December 9th. Don't miss out on our club membership promotion either! Join the Song Club and Costume Club to get 25% savings on all the post-launch content.
Again, to everyone who has supported us, thank you! Keep tapping those buttons, and we'll see you next time!