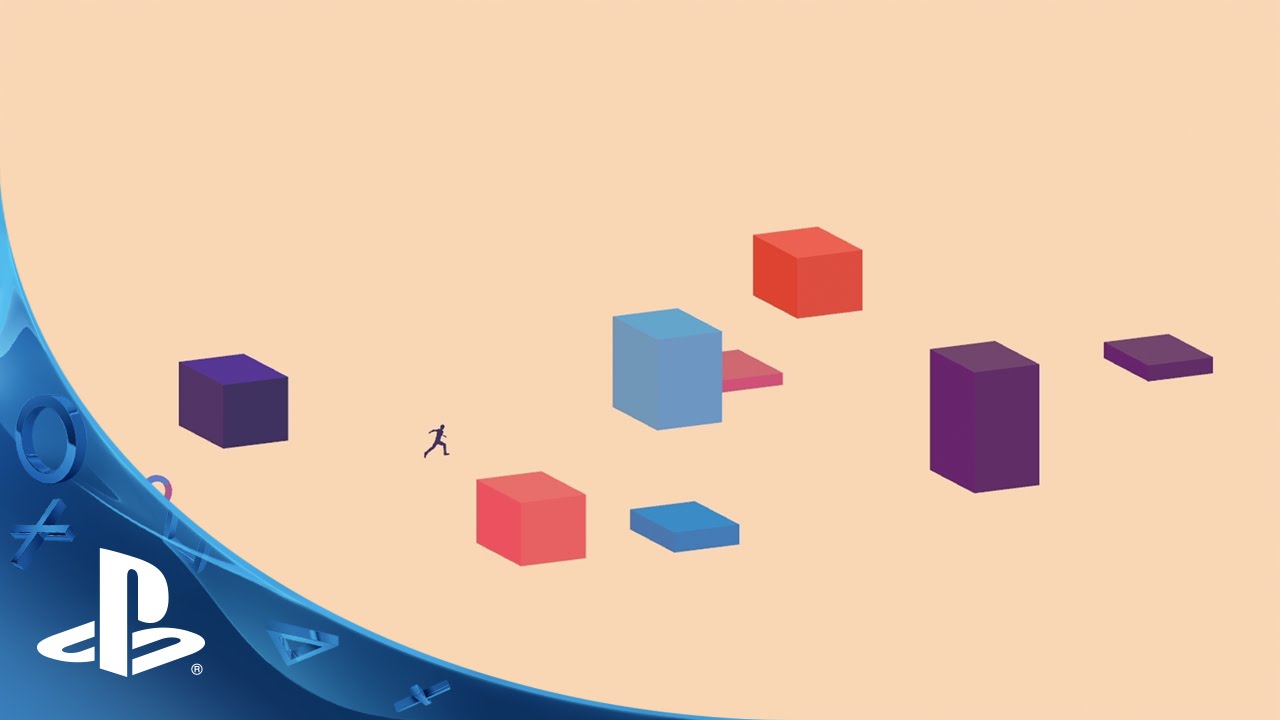 Today is the day. Metrico is available now on PS Vita. We have one more post on Metrico to celebrate this and share some insights about Trophies and PS Plus, but we'd like to start out with the premiere of the Metrico Release trailer!
Metrico Trophies
Since experimenting is the very core of Metrico, we wanted to incorporate this in every aspect of the game as part of our holistic design process. This means we took quite some time to come up with a cool — possibly rather difficult — set of Trophies for the game. We decided to make all of them hidden and see how long it takes for you to figure them out and spread them across the internet. As such, it wouldn't make much sense to spoil them here, but I can talk about them a little bit:
There are a total of 11 Trophies in the game. Each of Metrico's six worlds have unique Trophies, which can be earned by completing each world while meeting specific requirements. There are a couple more obvious Trophies scattered throughout the game that will also prove to be difficult to find and solve… Good luck finding them all!
PlayStation Plus
By now, most of you have probably seen the PlayStation Plus lineup for August and noticed Metrico is available for free immediately at release on August 5th for PS Plus members. For those of you who didn't get the news already… surprise!
Like we explained in previous blog posts, Metrico's core gameplay with the "Input Morphing" mechanic is very hard to explain. We keep reading comments from people who are left flabbergasted after seeing a Metrico trailer, and simply have no clue what the game is about. We have to admit we made some experimental trailers, but either way, we know the only way to really understand Metrico is to play it. That's why we are very happy that Metrico's demo is playable in retail stores across the US, and has been playable at dozens of events worldwide in the past year, so people could check Metrico out themselves and understand what the game is about. Now Metrico is free for PS Plus members, so you have almost no reason to not check it out as well!
Being a part of PS Plus is a great opportunity for us to reach as many players as possible with what we've been working on for the past two years. This will most likely also include a lot of players who might not even have considered buying the game. We at Digital Dreams think it's awesome we might now tempt them to play as well. They will get a nice introduction to the Metrico universe and understand what a possible future game in this universe will be about.
Wrapping Up
Time to tie up some loose ends! We haven't revealed the price point for Metrico yet. Metrico will be free for one month from August 5th for PlayStation Plus subscribers. Metrico is available for non-subscribers (and after that month for everybody) for $13.99.
Time for a little holiday now. Thank you so much for reading and for all your support throughout Metrico's development! It was quite a journey for us and it was great to see your comments on PlayStation.Blog. Keep an eye out for future announcements from us and please follow us on Twitter and Facebook to let us know if Metrico lived up to your expectations!
Enjoy exploring Metrico.