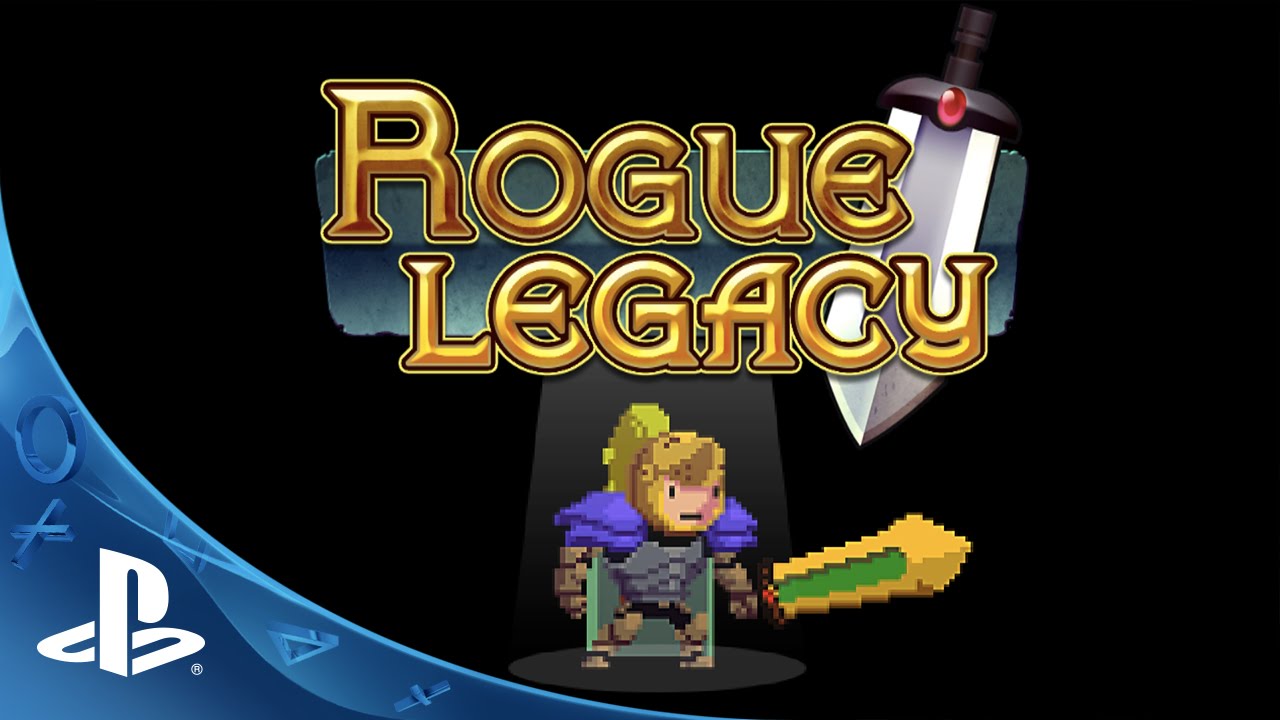 Fig 1 – LAUNCH TRAILER!!!
ASOGHASGOUASG! IT'S FINALLY HERE! ROGUE LEGACY LAUNCHES TODAY ON PLAYSTATION PLATFORMS!
Once again, we'd just really like to thank Sony and Abstraction for all their help in getting this game onto the PlayStation platforms. It's been a ton of work, and if you get the chance, any thanks their way would be greatly appreciated!
But enough with all that, you should totally be playing the game right now! Not sure if you're interested? Then you should totally check out our sweet new launch trailer above! It explains everything in a super spiffy fashion, and it's only like a minute long.
Still on the fence? Then don't forget, Rogue Legacy is both cross-buy and cross-save enabled! Get a copy on any platform (it's $16.99, and it's part of the PS Store PLAY promotion), and get it for free on the other 2 as well! And Cross- save means all your data is uploaded to the cloud, for delicious synchronicity! So nice!
Still hesitant? Then come check out all these awards, dood!
Fig 2 – Dood's totally got the Monochromacy trait.
We actually made this award poster a long time ago, but then didn't know what to do with it. But c'mon. Something with that many awards can't be that bad!
Dang, still thinking about it? Then talk to your friends! Get their opinion on the game. If they don't recommend it, then you should totally find newer/better friends!
If none of that works then you should probably buy a copy and see for yourself whether you'd like the game or not. ¯\_(ツ)_/¯