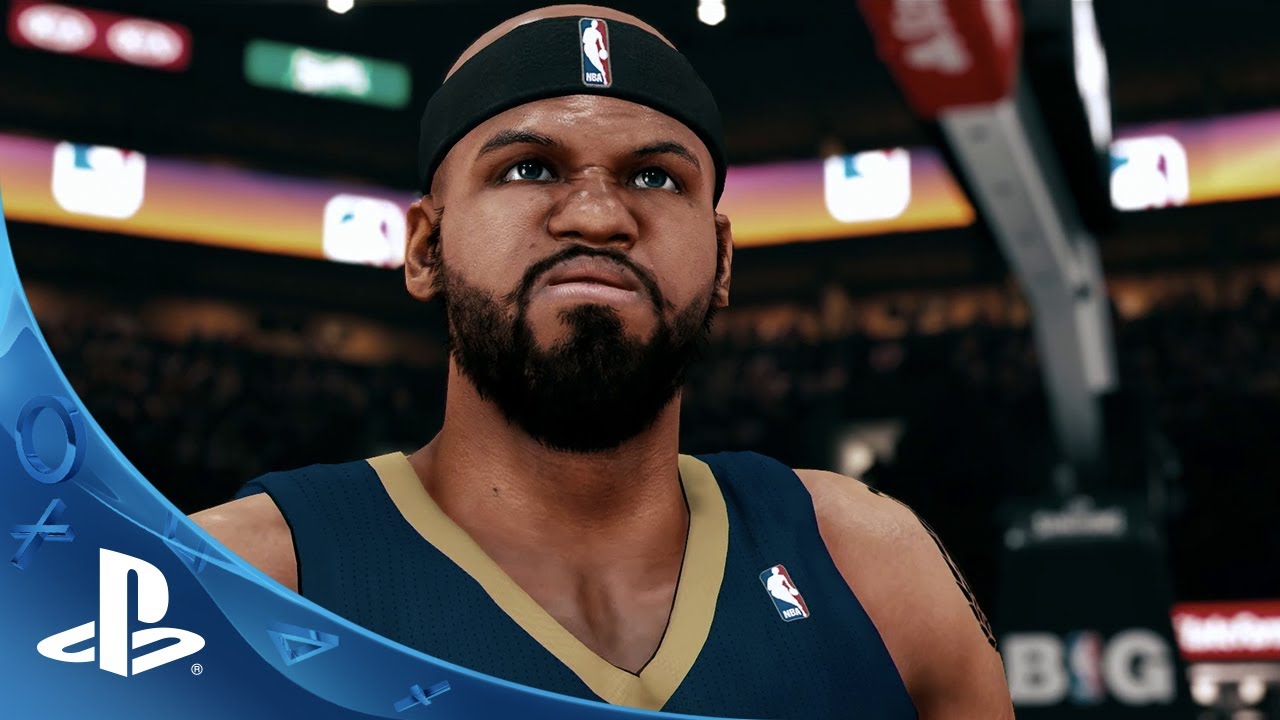 Hello NBA 2K fans. We're excited for what we have in store for NBA 2K15, coming October 7th. While the team is cranking away on development, we're gearing up for some exciting things.
A few weeks back, we were ecstatic to announce league MVP Kevin Durant as our cover athlete for NBA 2K15. Kevin Durant has been my favorite player since coming into the league in 2007. I have so many stories of how big of a fan he is of our game from over the years. I remember when he came by our NBA 2K12 launch party and proceeded to play our game for two hours straight as if nothing else was going on.
When he announced he was cover star for NBA 2K15 the same day as his extraordinary MVP speech, he admitted to reporters that he begged 2K to be on the cover. Legitimately, it was one of his three dreams (along with winning MVP and winning an NBA championship) and you'll find that no NBA player is a bigger fan of NBA 2K than NBA 2K15 cover athlete Kevin Durant.
As a basketball fanatic, one of the most memorable moments of the spring was Kevin Durant's MVP speech. His words swept the nation as it was one of the most heart-felt speeches and most amazing 26 minutes of integrity and emotion we've ever seen. The concept of our new spot was inspired by Durant's speech, where we infused some passionate gamers into the mix.
For us, the gamers mean everything to 2K and it was great to work with some of our most loyal fans. You may know them from their countless NBA 2K videos on YouTube — iPodKingCarter, NickTheBullsFan, QJB, and SubTheGamer. We've worked with these guys for years and know them to be among the most passionate and informative members of our community. And now they will star alongside Kevin Durant in a spot that will run on TV during one of the most watched events of the year — Game 1 of the NBA Finals. You gamers are the reason why we continue to push to exceed what we think is possible and deliver the best NBA gameplay experience every single year.
Today, we're excited to share that very commercial spot (note: game footage is NBA 2K14, footage for NBA 2K15 coming soon) with you!
With NBA 2K15 approaching. Know one thing… your time has come.
Alongside our new spot, we've revealed the contents of the KD MVP Bonus Pack which you can get by pre-ordering NBA 2K15! There's some really great stuff in here including things you won't be able to get otherwise, so make sure to lock it in so you'll be ready on October 7th when the game is released.
The KD MVP Bonus Pack includes:
5,000 Virtual Currency
Kevin Durant Throwback MyTEAM Card
Two MyTEAM Card Packs
MyPLAYER Leg Sleeves, Inspired By Kevin Durant
Stay tuned for more information regarding NBA 2K15 in the future. We can't wait to share what new, exciting things we have in store for our amazing fans.