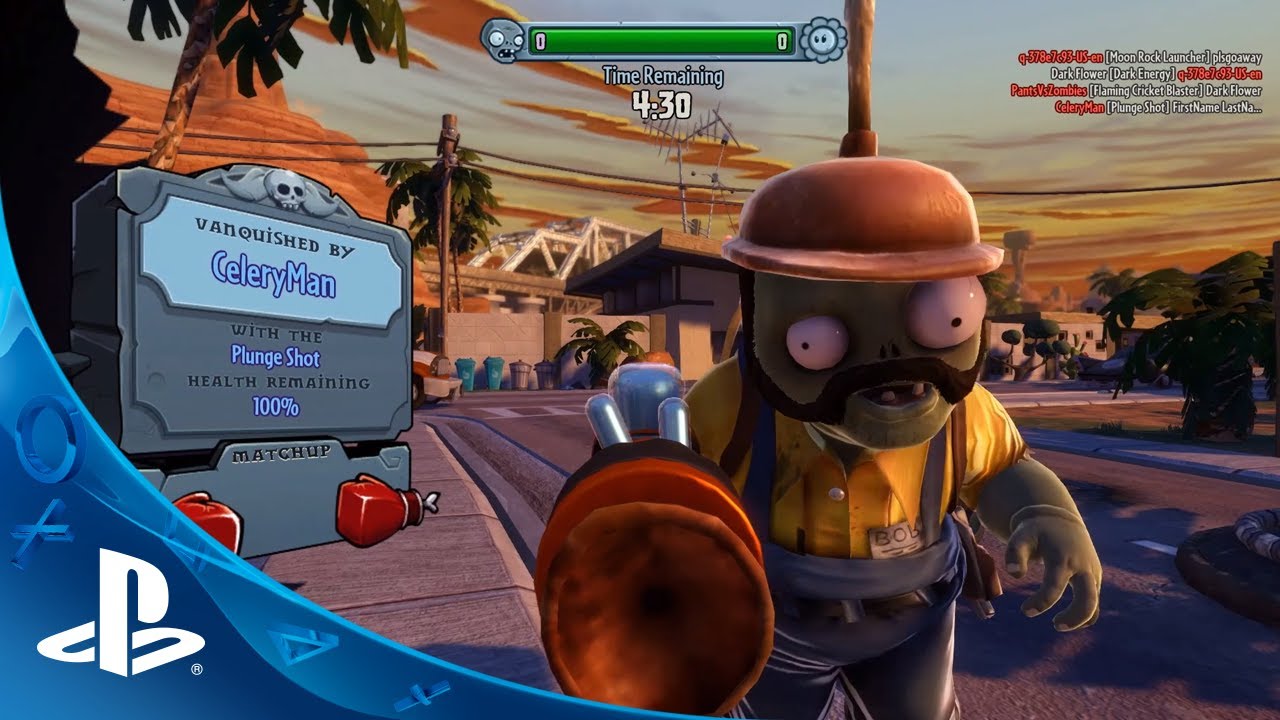 Greetings PlayStation fans!
Ever since we announced Plants vs. Zombies Garden Warfare at E3 last year, we've frequently heard the question: "When is PvZ Garden Warfare coming to PlayStation?" I'm ecstatic to finally be able to answer that question, as we've just announced that PvZ Garden Warfare is coming to PS3 and PS4 on August 19th, 2014! PlayStation fans will also be able to experience the Garden Variety and Zomboss Down expansion content from day one.
Plants vs Zombies Garden Warfare is a crazy fun third-person shooter built in the Frostbite 3 engine. Team up with up to four players in the wave-based Garden Ops game mode or take to the battlefield in 24-player battles full of tactical action! As you play you will unlock new abilities, customizations, taunts and much more.
We're especially excited for fans to experience Plants vs. Zombies Garden Warfare on PS4, where it will be playable at a native 1080p resolution and blazing fast 60 frames per second. Additionally, PvZ Garden Warfare on PS4 will also be playable via Remote Play on the PS Vita, giving players the option to take the fun of PvZ Garden Warfare on the go. For support-minded players, the popular Boss Mode feature will also be playable as a companion experience on mobile devices via the PlayStation App. Lastly but certainly not least, split screen co-op will be available on PS4.
Shooters are about to get weird on PlayStation, we look forward to playing Garden Warfare will all of you this August!