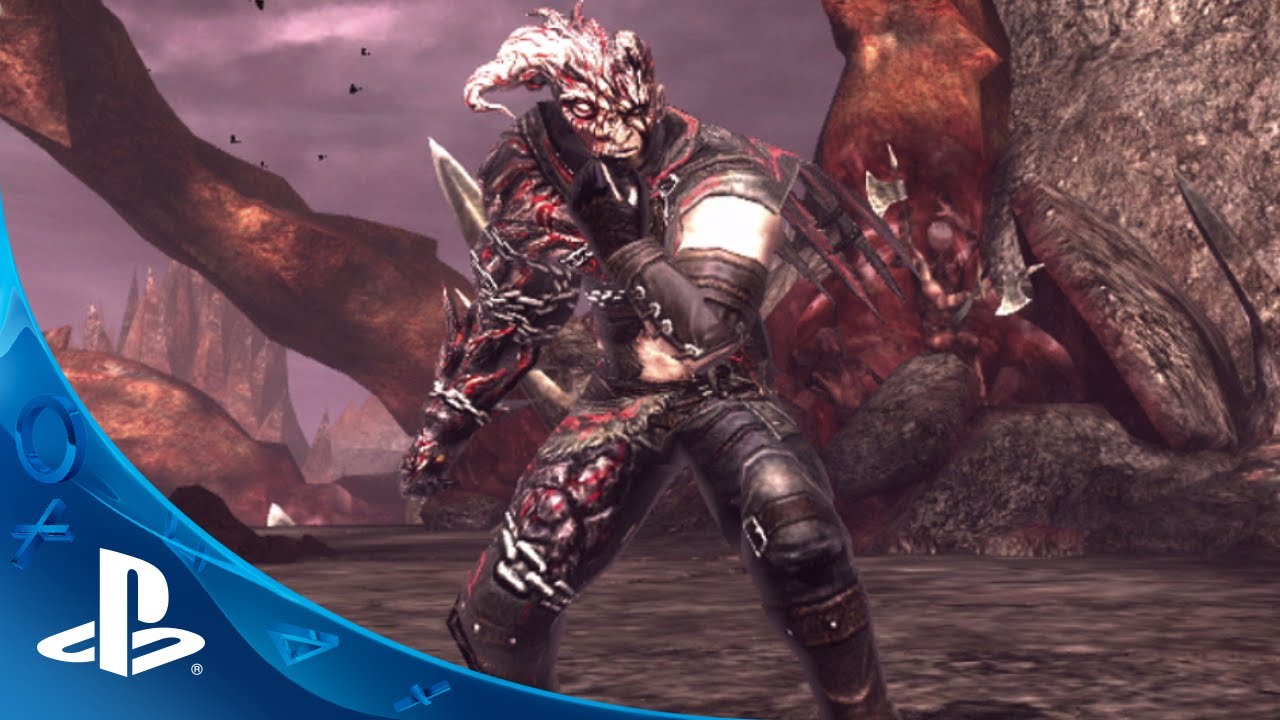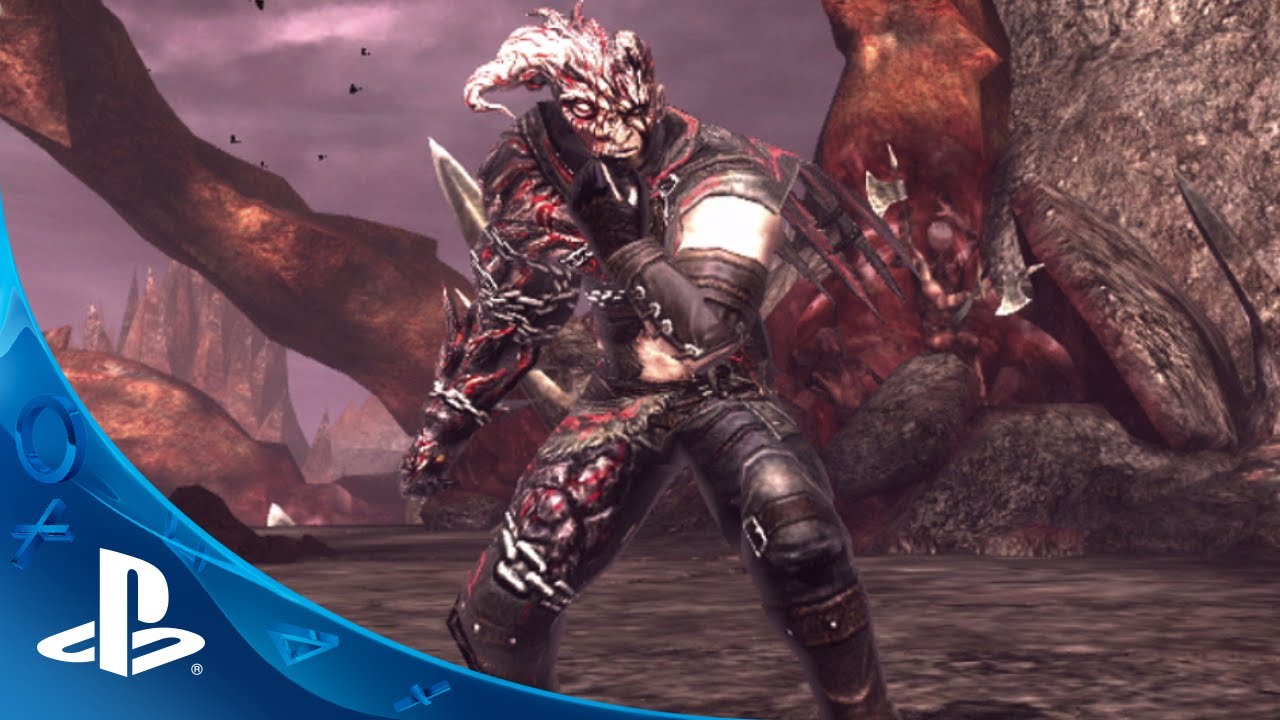 Hi everyone, it is with great pleasure that I can now declare the new Archfiend hunting season open with the launch of Soul Sacrifice Delta, available today for PS Vita — exclusively on PlayStation Store for $35.99. And for the first four weeks, we've bundled the game with the following, exclusive raiment items:
Soulbinder Costume
Magic Helm
Wizard's Hat
Golden Mask
Possessed Mask
Slave Clothes
When we announced the release of Soul Sacrifice Delta last month, we introduced you to the new Grim faction and highlighted many new features and improvements to the Soul Sacrifice universe. Here are some more details on the new game modes.
The first obvious addition to Librom's pages is the Bazaar Ledger; Carnatux's bazaar, to be more precise. Here, you can purchase new raiment items, have your palm read, get quest-altering rumours, leave or claim gifts, and embark on special quests to repay your debts because "None of this is free, you know?" as Carnatux would put it. And if you're lucky, you may even bump into old friends…
Also available from the Bazaar Ledger is the Faction Power Balance where players can contribute to their faction's global score by logging their Slayer points. Every week, the scores are compiled and the winning faction is named. There's a reward for each player of the winning faction and the best players in each faction as well. So get logging — your faction needs you!
Found in the Sorcerous Deeds, Alice's Eternal Maze is a survival dungeon mode where players can test their endurance by trying to survive wave upon wave of deadly Archfiends. The longer you survive, the better the rewards, but be careful: don't let greed overcome you! You wouldn't be the first sorcerer to fall victim to Alice's Hollow, or the last for that matter…
And if you feel you still haven't had your share of deadly quests, then look no further than the Blank Page mode. In this mode, you will be able to generate random pacts at the cost of some of your offering and lacrima. You can take on the pacts alone or online, and expect a pretty reward once all the quests on the page are completed. There are three blank pages readily available and five more which you can only unlock with Memory Clods.
Memory Clod and Memory Clod bundle are not available on PlayStation Store at launch in North America due to a technical issue. The two products will be available on PlayStation Store on May 20th. Thank you for your patience and understanding.
Whether you're a seasoned veteran (in which case you will want to transfer your Soul Sacrifice save data over to Delta), or an apprentice waiting to take the Sorcerer's Ordeal, there is a lot for you to do in Soul Sacrifice Delta: new modes, new sorcerers, new Archfiends, new stories, and much, much more.
In Soul Sacrifice Delta, no matter what time of the day or night you may want to play, chances are that you will always find someone to play with online, as the multiplayer server is now global, so you can team up with players from all over the world!
So go on, read through Librom's pages and discover its many secrets. "This is where your story begins."
Stay tuned for the next Soul Sacrifice Delta update which will bring more content. In the meantime, I'll leave you with a message from the "Comceptor" himself, Inafune-san:
"In Soul Sacrifice Delta, we've expanded the world settings based on retellings of classic fairy tales with unique monsters. We've already released Soul Sacrifice Delta in Japan and Asia, and we've received great feedback from users there.
I'm happy how the game turned out so I'm confident that players in the West will also enjoy the game. With the introduction of additional faction "Grim" and the dynamics among three factions, players across the world will belong to one of the three factions and vie with each other, fighting against new monsters. I hope all of you will be immersed in the world of Soul Sacrifice Delta and enjoy the game to the fullest."
–Keiji Inafune