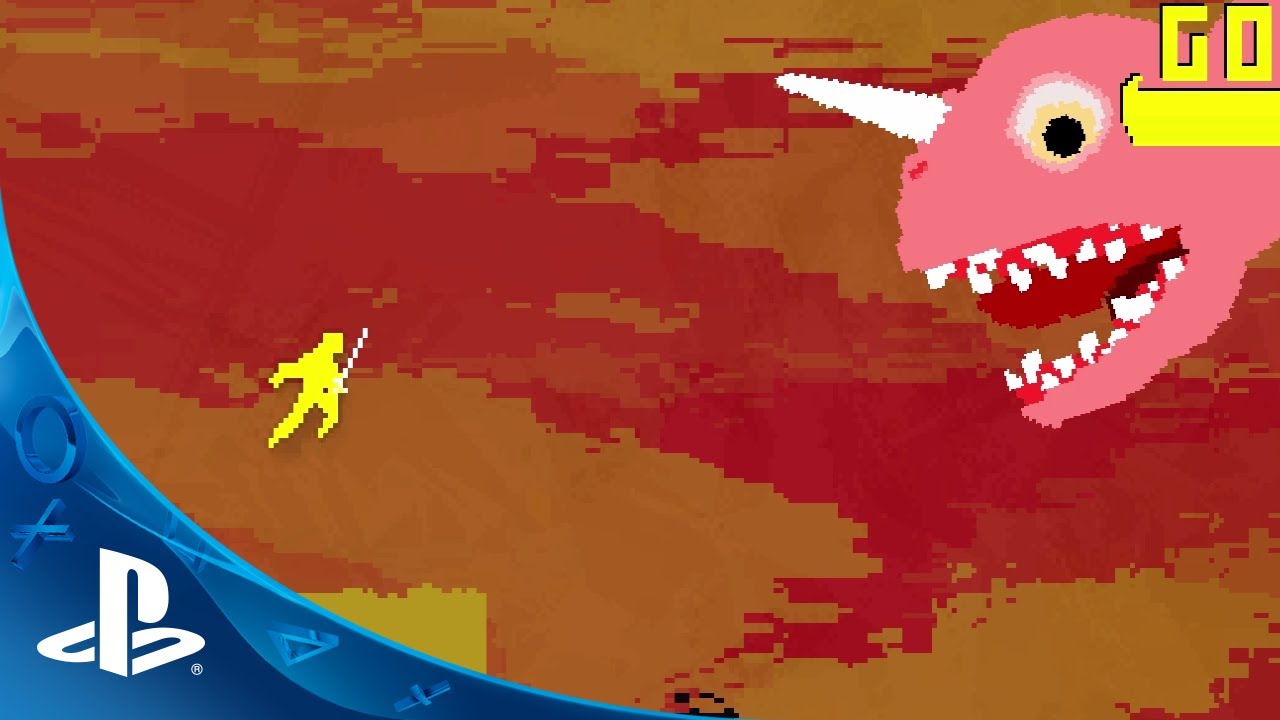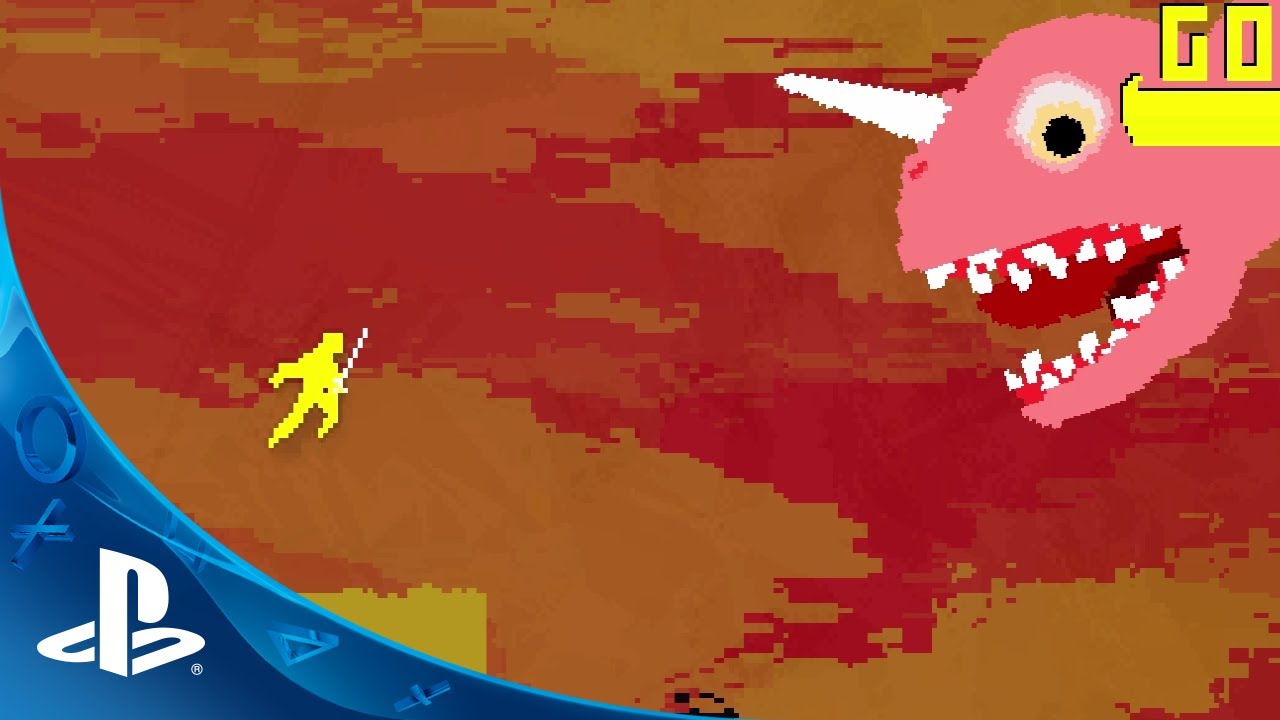 Hello blogizens, we at Messhof are super excited to announce that we're working with Code Mystics to bring Nidhogg to PS4! The game has always been best played with gamepads, so we're pumped to be working with Sony on our newest release of Nidhogg.
We have the most fun playing Nidhogg in front of our TV with friends. Sharing a TV and controllers is way more comfortable than crowding around someone's desk and sharing a keyboard. Exclusive to the PS4 version, the built-in tournament mode now indicates your fencer's color on DualShock 4's light bar… how cool is that?!
When you're not hosting an awesome Nidhogg tournament at home, you can get some practice in by playing through the single-player training mode, which has a variety of AI personalities you can practice against. Of course, sometimes you want to play against a real human, so playing with your friends via PSN is going to be super sweet.
In the past few months we've been watching Twitch streamers play Nidhogg on their computers, which is usually only set up to be super comfy for one person. Our crystal ball says that with Nidhogg on PS4, we'll be seeing more living room battles. But seriously, guys, the PS4 version is dope, and we're ready to start streaming our own living room parties through Twitch… ASAP.
We think you'll really love the PS4 version as much as we do. For us, a new pool of players to challenge on the battlefield is really exciting. En garde!