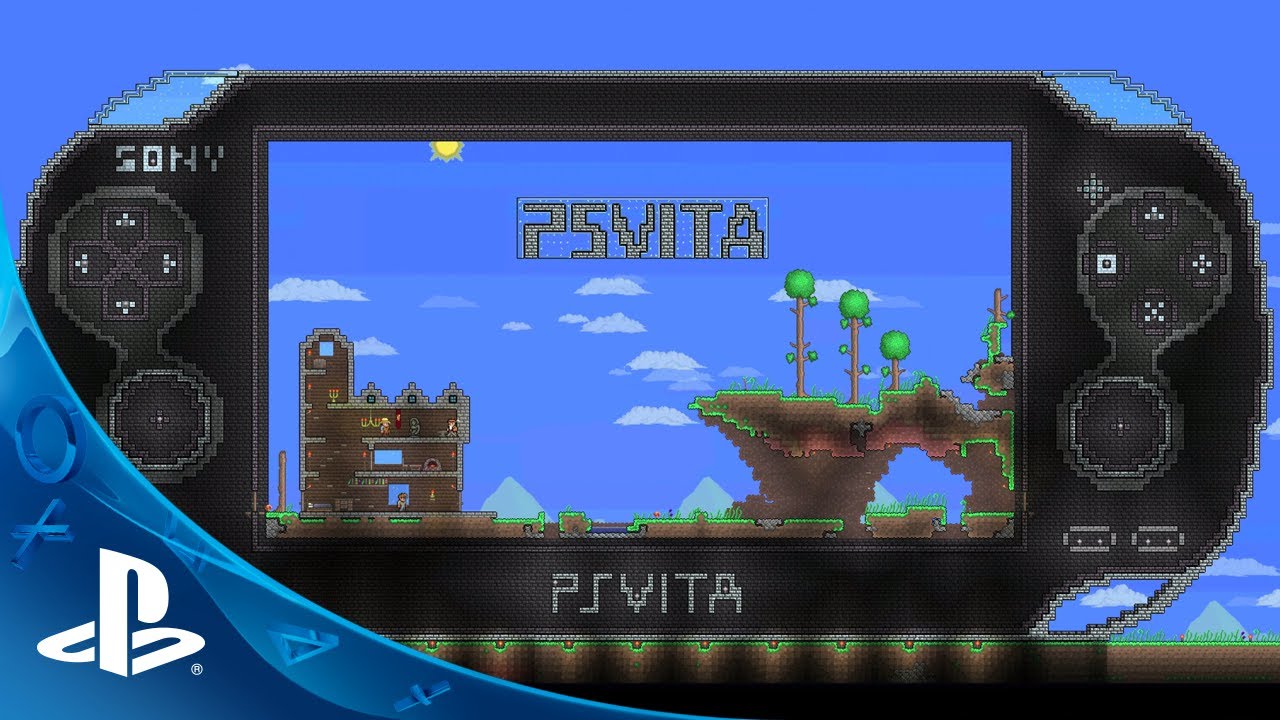 We're delighted to be giving PS Vita players the chance to jump into the world of Terraria, and satisfy the requests of so many fans in the process. The core game that so many Terrarians know and love remains the same, however the Vita has allowed us to introduce a bunch of new features and functionality, making the Vita version super-fun to play and great looking at the same time!
It's the revamped control system that's seen the most focus this time around, in terms of really delivering something new and unique; introducing touch support to make the gameplay experience more immediate, tactile, and absorbing. You can use touch controls to combine and craft intuitively within the item interface, but also when digging, building, and creating your own environments — this time with added finesse.
You can also jump in and enjoy online multiplayer with up to eight players, whether that's battling each other in a fight for survival, or teaming up to take on bosses and build bigger and better worlds together. Not only that, but you've got the added benefits of cross platform play and cross save with your PS3. Play Terraria against whoever you want, wherever you want, however you want.
The Vita version gives you all the original Terraria content, in your hands, along with a glimpse of the new content from the recent 1.2 PC update too (more details here).
There really has never been a better time to pick up and play Terraria.