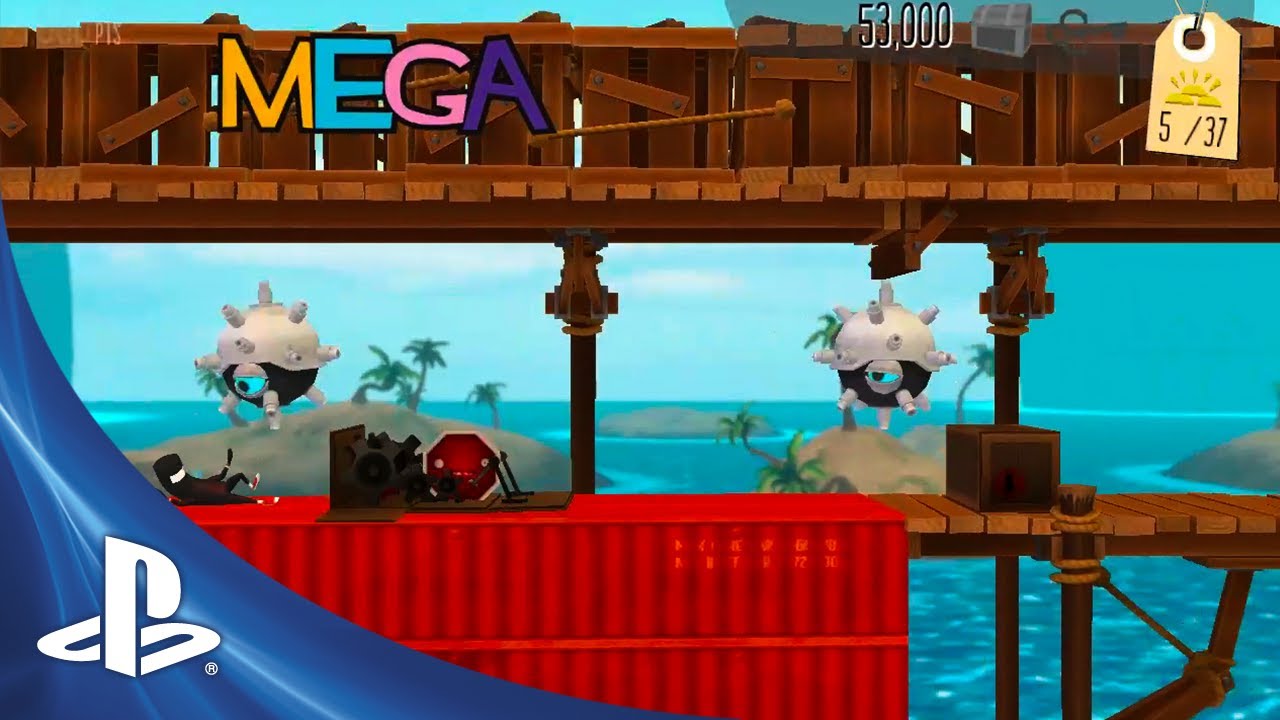 Greetings, current and future best friends. For those of you unfamiliar with our humble studio, we're the folks behind the Bit.Trip series, as well as the recently released Bit.Trip Presents… Runner2: Future Legend of Rhythm Alien. We also invented the cheese-flavored cough drop, but due to a pending lawsuit, aren't permitted to speak of that.
Since releasing Runner2 for console and PC, we've had countless people ask us about a potential Vita version. This was, as you can surely imagine, very flattering. We were stoked that people enjoyed the game as much as they did, and even more stoked that they wanted to see it on additional platforms (I promise not to use "stoked" again in this post). This inspired us to give it our all with the Vita version, and to make it just as good as its console counterparts. As it turns out, this wasn't such a difficult task. As any Vita owner can confirm, it's an incredibly powerful platform.
Whether this will be your first time playing the game or you're a seasoned vet, rest assured that no expense was spared in achieving total parity between the Vita and console versions. You can expect the same amount of content, the same beautiful graphics, the same drunk pickle, and the same awesome platformer gameplay. Also, the same DLC. That's right: The Good Friends Character Pack DLC will be available at launch.
All that said, we're aware that some of you waited a lot longer than you wanted to for the game's release. We can't thank you enough for your patience, and if we could we'd hug each and every one of you. You know how sometimes a relative or friend will hug you just long enough to where it's kind of awkward? That's what we'd do. In lieu of hugging, however, we can offer up some tasty details about pricing! In the very next paragraph! Directly below this one!
Runner2 will retail for $9.99 on the Vita, and PS Plus users can expect a 20% discount at launch, bringing the price down to $7.99. Additionally, The Good Friends Character Pack will be 30% off for PS Plus users, bringing the $2.99 price tag down to $2.09. In other words, you'll have a couple bucks left to spend on fun things like Lunchables and seasons of Fraggle Rock!
I'm going to shut up now, but feel free to ask any questions you might have in the comments. Unless, of course, your question is about the aforementioned cough drops. Please don't ask us about those.