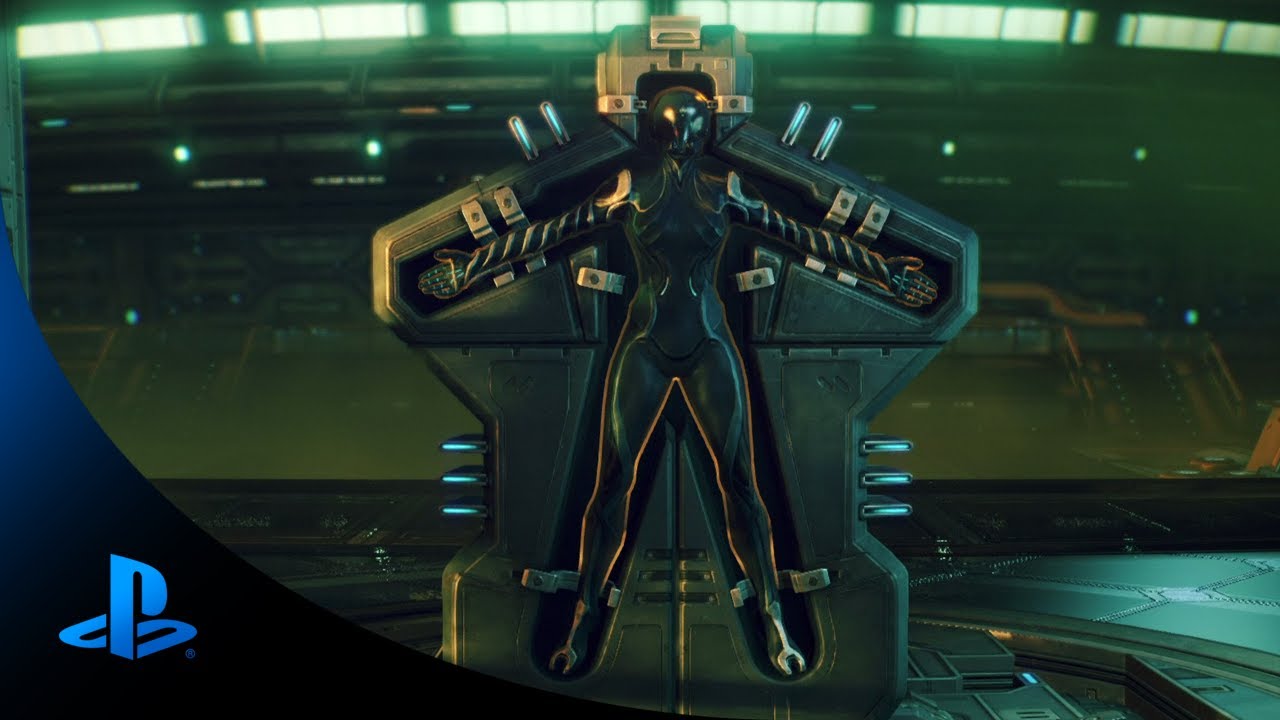 We are less than a week away from the PS4 launch, and the Digital Extremes' team has been hard at work polishing up Warframe and getting it ready for its debut on launch day, when players turn on their PS4s for the first time. We're imagining the squeals of delight at the thought of firing that baby up on Day 1…ZOMG!
So, what have we been up to? In addition to working on the game, we've also been coming up with ways to help PS4 players get into the game quickly. Not too long ago, we released our special Warframe: Ultimate Fan Pack — a pre-order Pack specifically for PlayStation fans that includes an exclusive PlayStation Braton Rifle weapon skin, 50 Platinum, and 20,000 Credits. With this pack you'll be able to get a step ahead of the enemy, and take advantage of items in the Market utilizing your Credits and Platinum (and look good doing it with your PlayStation branded Braton Rifle). Oh, and did we mention the pre-order and everything in the pack are absolutely free?
To get this pack on launch day (or when you get your PS4), you'll have to pre-order Warframe either through SEN on the web, or through PlayStation Store on your PS3 — found in the PS4 section — by November 12th.
Remember, Warframe is free-to-play, so really you're just reserving this pack to be added to your Warframe account once you download the game when PS4 launches. Once you get your PS4, log online, and download Warframe to unleash your inner ninja.
We've also added tons of new content and polish to the game since we revealed it at E3; including new planets, modes, weapons, and Warframes. Most importantly, we're super excited to see how the PlayStation community embraces all the tweaks and additions we've made. We still have a few surprises lined up as launch draws closer and days turn to hours. More information about Warframe, its story, and its universe will soon be revealed. This includes a new trailer for the PS4 launch exclusive, which we teased above.
So what about post-launch? DE will continue to bring more stuff to the community, including PS+ members, so keep an eye out. We expect to have regular content updates on PS4 similar to what we've done with the PC Beta, and we'll keep you up to date through Facebook, Twitter and the official PS4 Forums, which will go live on launch day at www.warframe.com. Join the community and tell us what you think of the game; constant updates mean fast fixes and changes based on your feedback!
So, that's it for now, thanks for reading, and we hope to see you in the game on November 15th. <Squeal!>