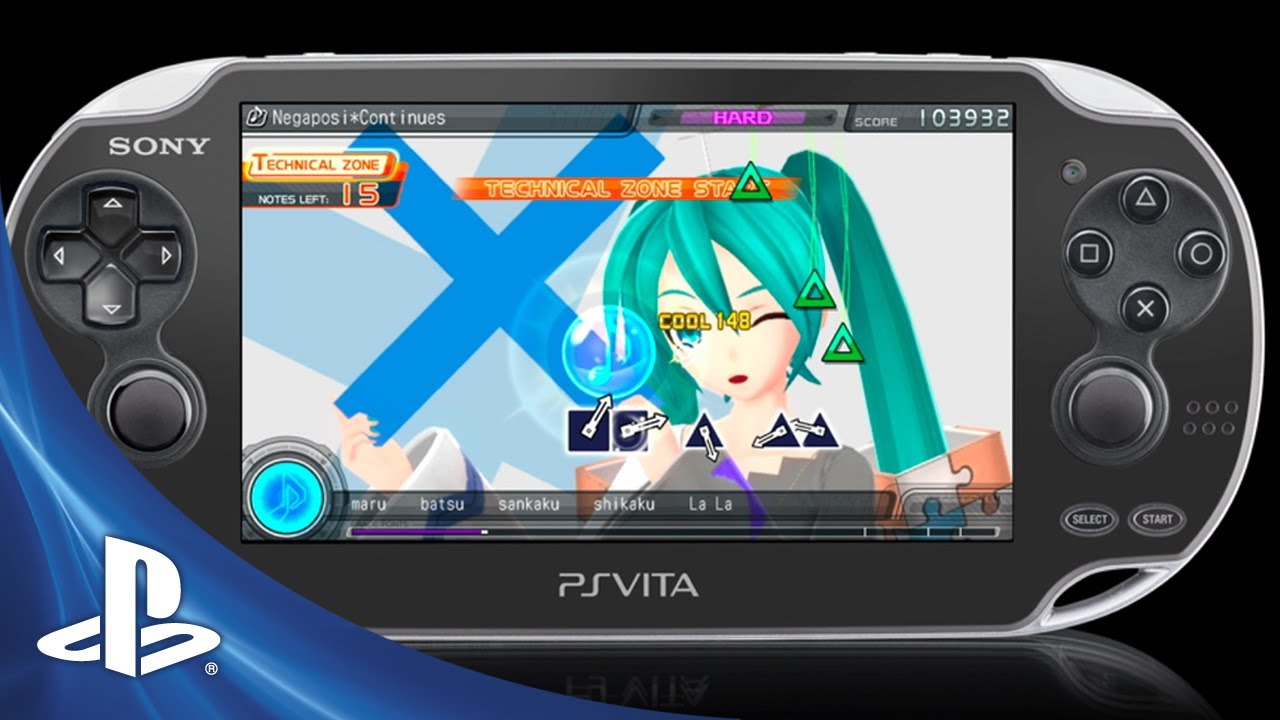 Hello there, PS Vita owners! Halloween may have just passed, but SEGA has one more special treat for you.
Following the fantastic response to the PS3 release of Hatsune Miku: Project Diva F, SEGA is proud to announce that we have now begun development to bring Project Diva f to PS Vita in the West!
Yes, you read that right. You're not dreaming. Watch the Vita announcement trailer above, take a deep breath, and then let loose that smile.
Now, I want you all to think back a few months to when we released Hatsune Miku: Project Diva F on PS3… do you remember what the user comments here on Playstation.Blog looked like?
"We want the Vita version!" you told us. "Please, I'd sell my soul for a Vita version!*" someone said.
Today, we're overjoyed to not only share the good news of a PS Vita release, but to also finally add a shiny new soul to our collection. (We'll put it in our lobby, right next to the big Miku standee.)
Hatsune Miku: Project Diva f will be releasing in early 2014 on PS Vita, and we'll have more news on the title soon.
In the meantime, let us know what you think in the comments! As usual, I'll be responding to as many comments as I can.
Happy (early) Christmas, Miku & PS Vita fans!
*Not an actual comment… probably.