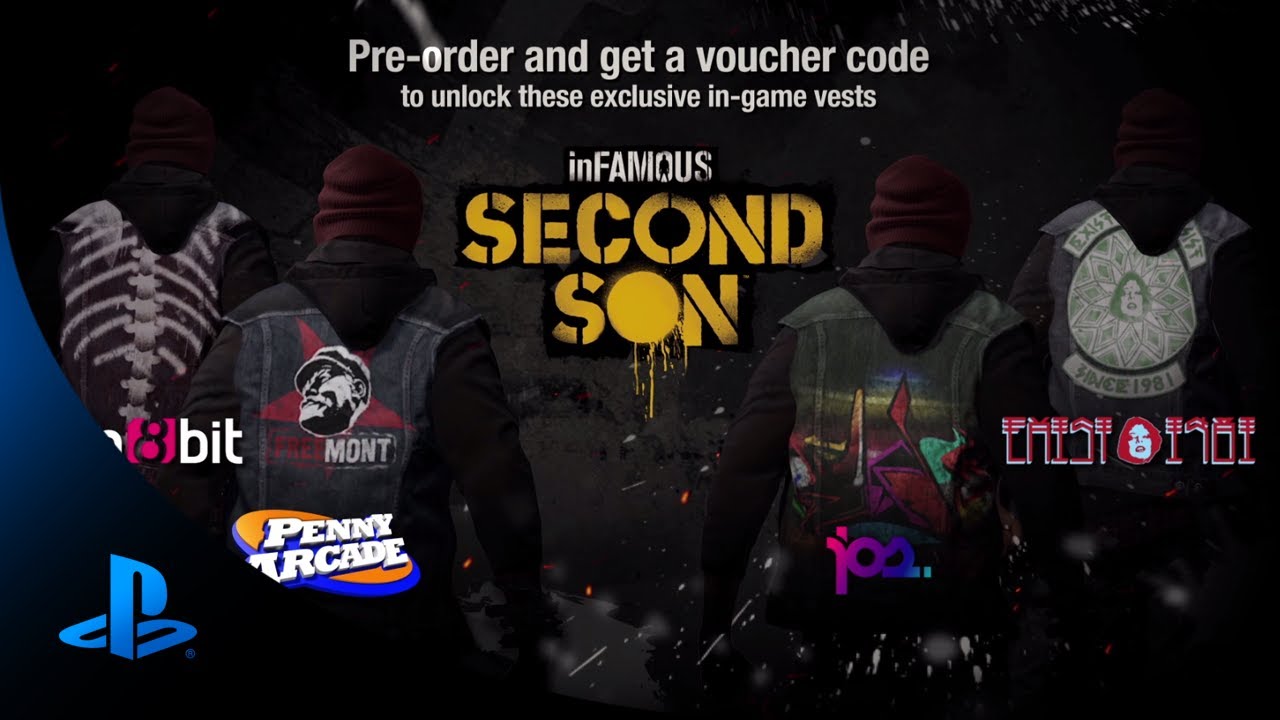 The PlayStation 4 launch is almost-kind-of-near-but-still-3 months-away, and we hope you're excited for it as much as many of us are over here. If you caught word of how things went at Gamescom and PAX, we had a lot of great news and announcements — particularly the tease of a brand new power and reveal of a new character for Infamous Second Son! Coming early next year, the team over at Sucker Punch Productions is excited to keep talking to you about the game over the next few months, and show you even more leading up to our launch.
Speaking of more, we decided to pack in even more Infamous news this month with the announcement of our pre-order offering for Infamous Second Son!
We're happy to announce these exclusive vests, designed by Seattle locals Penny Arcade, the good folks over at iam8bit, San Diego street artist Exist 1981, and artista y disenadora, Jos! The entire set is available exclusively via pre-order of Infamous Second Son at participating retailers. Check out the designs in greater detail below!
These will only be available via pre-order, so be sure to get yours in before the game comes out early next year, and don't forget to follow us on Twitter and Facebook for more Infamous content and news!