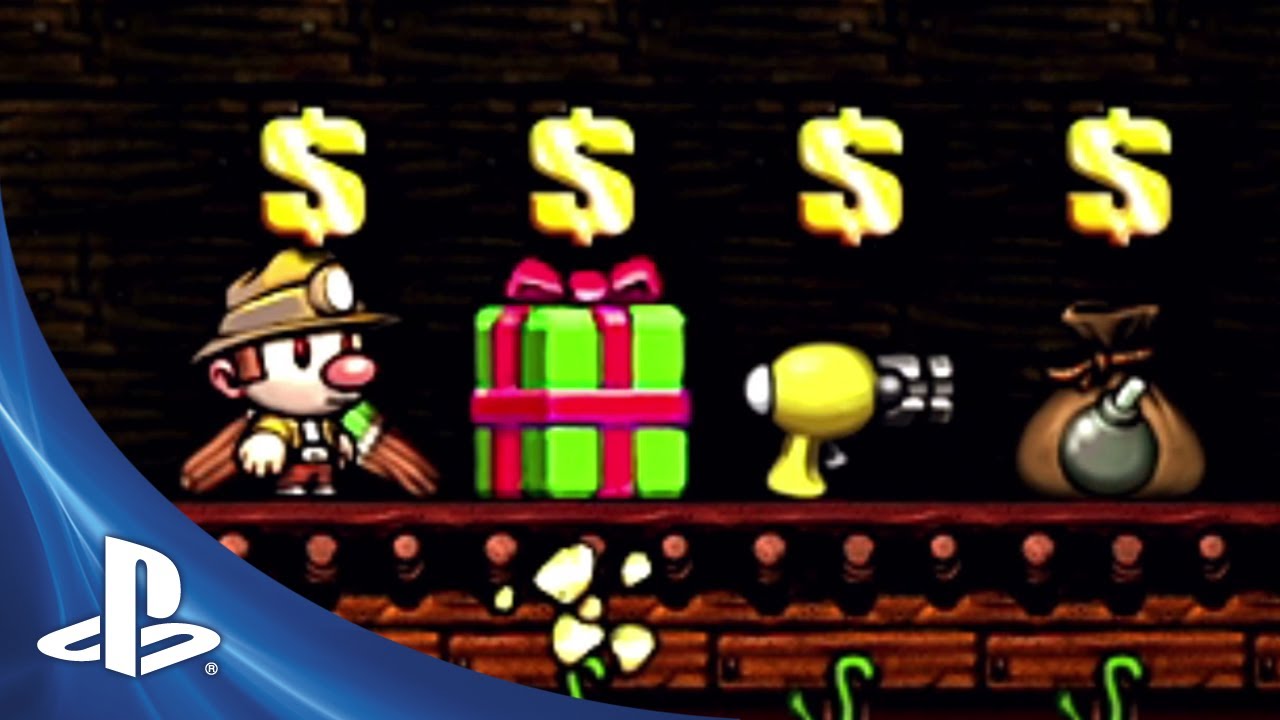 Spelunky is arriving on PlayStation Store today for PS Vita and PS3. As part of PS Vita Summer Select, PS Plus members will receive 20% off through September 2nd! Yay!
This is Spelunky's PlayStation debut as well as its handheld debut. It also happens to be the first game I've ever released on a handheld, which is personally very exciting, as portable gaming has been such a big part of my life. And I can't think of a better game or system to do this with!
Spelunky has two qualities that make it a great portable experience, in my opinion. On the one hand, it's very much a classic arcade game – challenging, but short. It may take you a thousand tries to finally beat it, but each run will last under an hour (some only a few seconds!). On the other hand, Spelunky also borrows a lot from roguelikes, like the randomization, freedom of choice, and numerous, surprising possibilities. The result, I hope, is a game that you will play for years and years on your Vita: on your bed, on the train, and abroad (maybe even in a real cave somewhere?).
BlitWorks has done a wonderful job on the port, making it feel right at home on PSN. It looks and sounds great. And since Spelunky features Cross-Buy and Cross-Play, you'll be able to buy the game once and immediately play some ad-hoc multiplayer between your PS3 and Vita. Also, on Vita you're no longer tethered to the "leader" player during cooperative play – because you have your own screen, you'll be able to move around each level freely. Use that newfound ability to scout around and clear the way for your friends… or, if you're feeling mischievous, to create havoc and grab items before they can get to them!
A big thanks to PlayStation, BlitWorks, and all the fans for making this happen. And to the PS3 and Vita owners who are about to enter the caves for the first time: enjoy! You're getting a great edition of Spelunky. I'll be pissing off shopkeepers right alongside you.