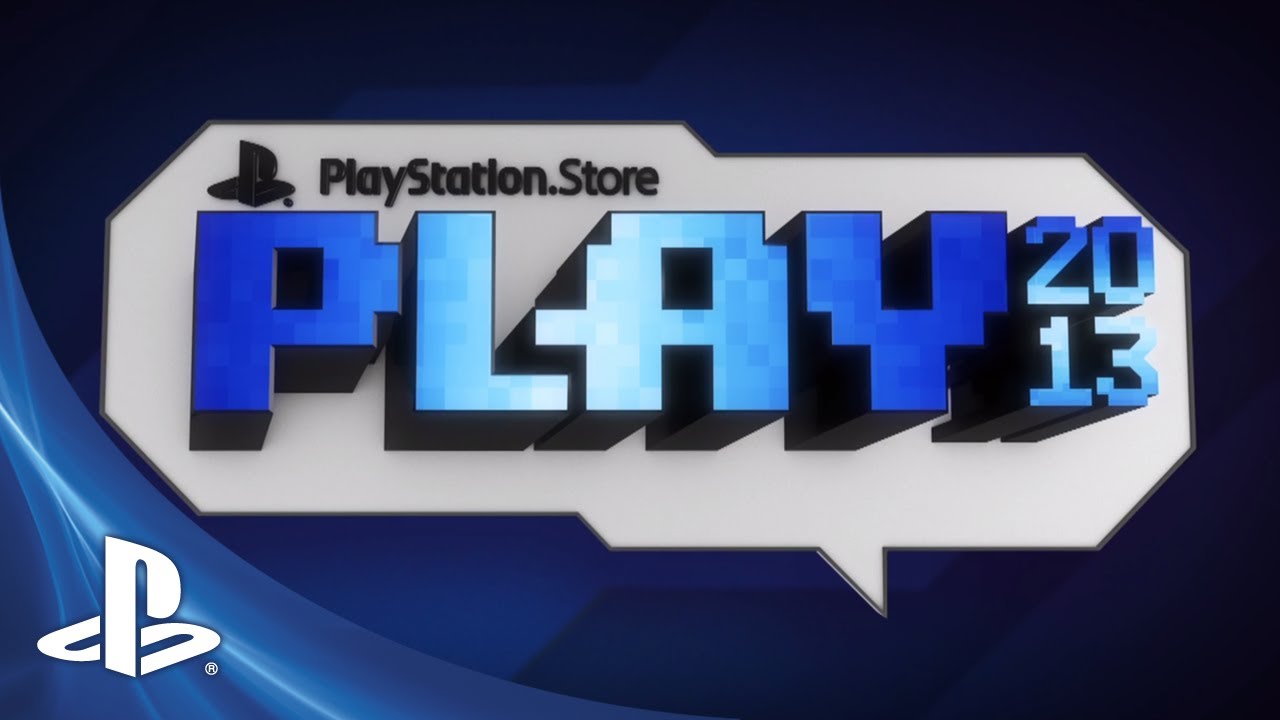 PlayStation Store PLAY, our annual summer program showcasing a diverse lineup of great PSN games and special offers, is back with four hot new games, including two PSN exclusives. PlayStation Store PLAY begins tomorrow when this year's lineup of games becomes available for pre-order on PlayStation Store — click here to learn more.
If you pre-order any of this year's PLAY games you will get an exclusive PS3 XMB theme based on each game purchased. In addition, if you are a PlayStation Plus member, you will receive a 20% discount on PLAY games when pre-ordering. And if you end up picking up two or more of these games, we're giving you bonus PSN cash vouchers. You can take advantage of these great bonuses based on PLAY games purchased from July 16 to August 20:
Pre-order or Buy any 4 PlayStation Store PLAY games to get $10
Pre-order or Buy any 3 PlayStation Store PLAY games to get $6
Pre-order or Buy any 2 PlayStation Store PLAY games to get $3
Now let's get to the great lineup of games for PlayStation Store PLAY. This year you can get your hands on two PSN exclusives with Stealth Inc: A Clone in the Dark and ibb & obb, plus Cloudberry Kingdom and DuckTales: Remastered! Check out all the details on each game below.
July 23: Stealth Inc: A Clone in the Dark (PS3/PS Vita) – Stealth Inc: A Clone in the Dark is a fast-paced stealth platformer featuring brutal hazards, ruthless enemies, fiendish puzzles and red pixels galore. Jump, sneak, and be chunked through 80 levels. Will you make it out alive? Armed with only your wits and a pair of top-of-the-line Stealthing Goggles, it's your job to sneak your way through a deadly facility that's determined to extinguish your fragile little life. With no weapons and no armor, being seen means instant death. Stay out of the light to avoid the attention of deadly security robots! Leap like a lusty salmon to avoid those zap-happy lasers! Think fast as the walls close in around you! And once you've defeated these deadly chambers (or they've defeated you), create your own fiendish death-rooms in Stealth Inc's fully-featured level editor. This game supports Cross Buy and entitles you to both the PS3 and Vita version! Pre-order Stealth Inc: A Clone in the Dark starting July 16 for $9.99 ($7.99 for PLUS members).
July 30: Cloudberry Kingdom (PS3) – Unhappily ever after. That's how it starts. The Orb resurfaces and the classic characters return. Kobbler with his mania, Princess with her endless boredom. It's only a matter of time before Bob, our hero, shows up to put order back to madness. Three powers struggle for victory and the fate of Cloudberry Kingdom hangs in the balance. What will become of the retired hero, Bob? Will saving Princess one last time win her love? Could true love ever stop Kobbler and the power of the Orb? No, probably not. But hey, it's worth a shot! Cloudberry Kingdom is designed with a fully random level generator, which means very level is brand new — you've never seen it before. Play as 10 hero types and unlock more. Includes support for up to four players with local multi-player and co-op. Pre-order Cloudberry Kingdom starting July 16 for $9.99 ($7.99 for PLUS members).
August 6: ibb & obb (PS3) – ibb & obb is a two-player cooperative game set in a puzzle-filled world where gravity goes both up and down. You can only succeed by working closely together. Find a friend for some true local cooperative couch fun or match up online. Fall up and jump down through 15 levels filled with double gravity puzzles and discover the eight hidden worlds that will test your new non-Newtonian skills to the maximum. All levels have their own unique music composed by Kettel (LINK: http://en.wikipedia.org/wiki/Kettel) known for his warm melodic electronica. Pre-order ibb & obb starting July 16 for $9.99 ($7.99 for PLUS members).
August 13: DuckTales: Remastered (PS3) – DuckTales: Remastered is a hand-crafted, beautiful reimagining of one of the most iconic 8-bit titles of all time. Go back to one of the golden ages of gaming, but now refined with a level of detail that will please hardened Disney or retro Capcom fans. Featuring hand-drawn animated sprites, original Disney character voice talent and richly painted backgrounds from the classic cartoon TV series, Scrooge McDuck and family come to life like never before. The gameplay retains the authenticity of its 8-bit predecessor, simple and fun and including slight modifications to improve gameplay flow and design. Embark on an authentic DuckTales adventure, as Scrooge McDuck and his three nephews, Huey, Dewey and Louie travel to exotic locations throughout the world in their quest to retrieve the five Legendary Treasures. Pre-order DuckTales: Remastered starting July 16 for $14.99 ($11.99 for PLUS members).
If you are heading to San Diego Comic-Con 2013, all four games will be available to demo in the PlayStation booth from July 18-21th.