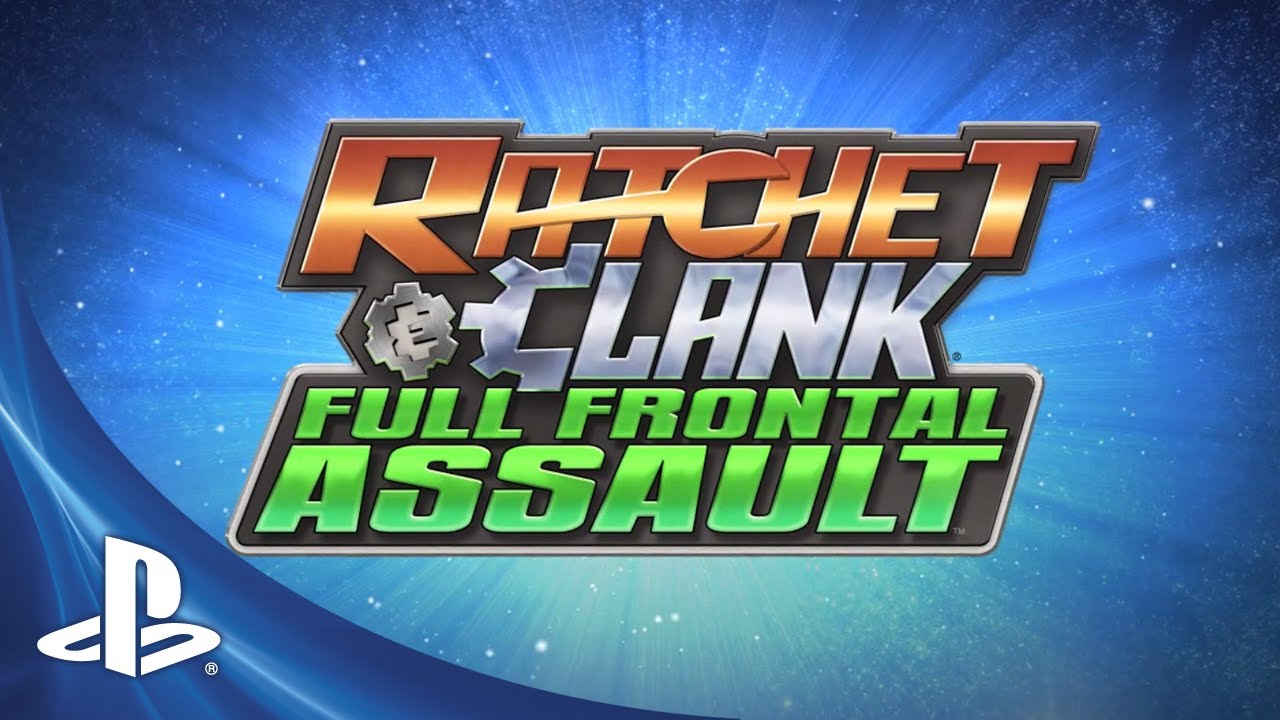 Hey everyone! We're excited to share a lot of news with you about Ratchet & Clank: Full Frontal Assault. Whether you are looking for a new multiplayer map, waiting for your PS Vita download, or excited about Deadlocked HD, there's something in this update for you, so read on!
First, thank you for your patience as you've awaited the PS Vita version of Full Frontal Assault. Our friends at Sony and Tin Giant have been working hard to deliver a version of the game that lives up to your expectations. The good news is that the game is complete, and will be released on the PSN Store on May 21st.
Furthermore, we know many of you are excited about Deadlocked HD, which we are including as a bonus thank you for your patience on the PS Vita release. The fine folks at Sony and Idol Minds are wrapping it up, we are expecting it to be available soon.
For those of you with the retail copy of FFA, you'll be able to download Deadlocked HD as well as the Vita version of FFA to your PS3 and transfer to your PS Vita. You can do this by accessing the "Disc Benefits" option on May 21st. If you downloaded FFA, the PS Vita version and Deadlocked will appear free for you on the PlayStation storefront.
Lots of you are still enjoying Full Frontal Assault's competitive multiplayer and have been enjoying the Metropolis map we added at the beginning of this year. We wanted to continue to support the game for the loyal PS3 players as well. As such, the team in North Carolina has a new software update for the game which brings a brand-new competitive map set in Molonoth Fields from A Crack In Time, and a new game mode exclusively to the PlayStation 3 version of the game.
Here's a first look at the new map:
The new game mode, 2v2 Full Frontal Assault mode, is something for our hardcore players. It eliminates the phases – so you can always capture nodes, build units, and attack the other team's base. This results in a more dynamic, more strategic experience that will test players' skills more than ever before. This new software update is available now.
Additionally, we've added new skins to Full Frontal Assault which you can find in the in-game store. The new Monsters pack, Intergalactic Foot Soldiers pack, and Plushy pack all are available now, for $1.99 each. We also have a new A Crack in Time pack and All 4 One pack coming soon!
That's all for now! As always, thanks for all your support, and if you have questions we'll try to answer below.