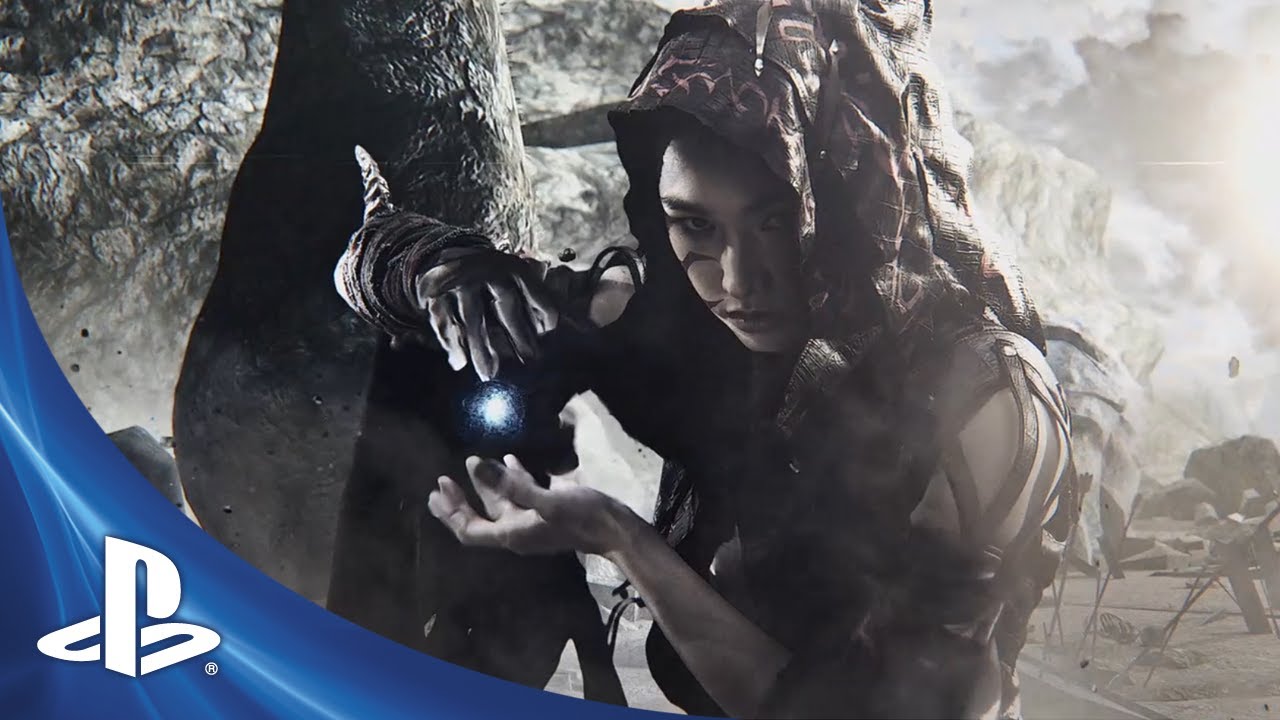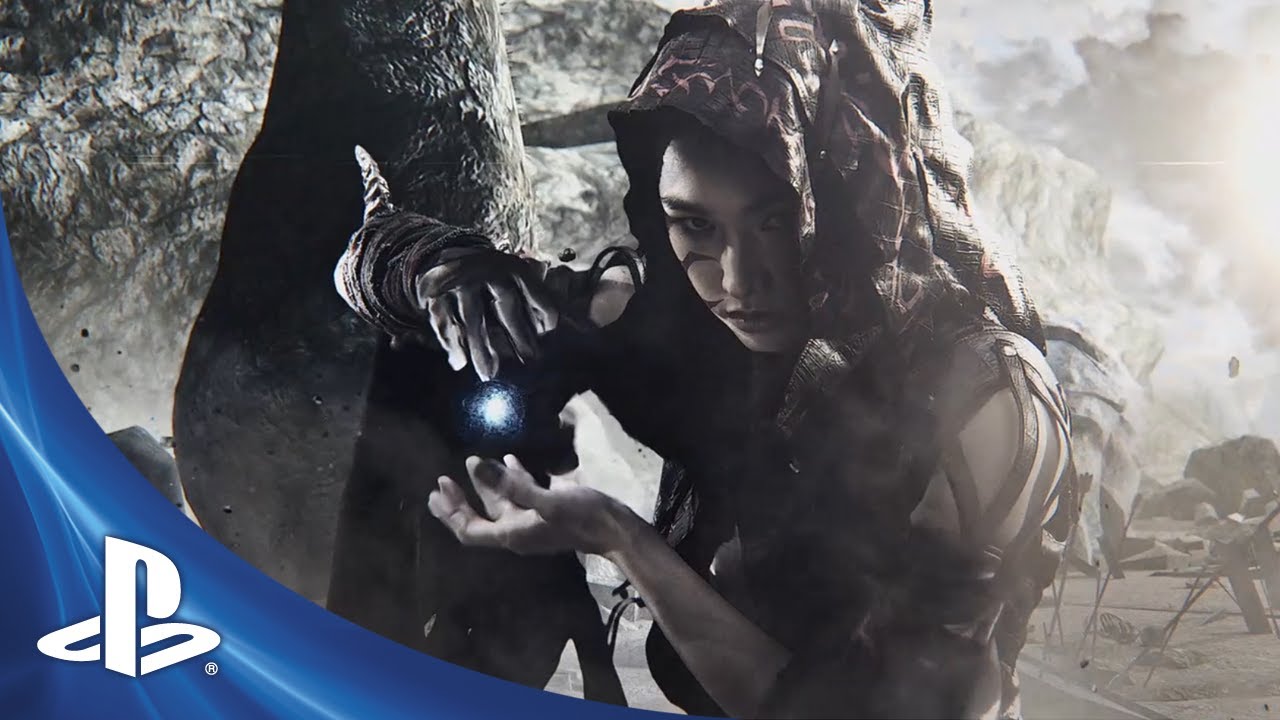 Soul Sacrifice is finally available in America today. I hope most of you will get the game and start playing as soon as possible.
For fans who would like to purchase the game via PlayStation Network, we're pleased to finally confirm that — for a limited time — North American PSN purchasers will also receive the exclusive pre-order offerings that we've been promoting for physical reservations of the game:
Two Unique Costumes with which players can customize their character
Three Magic Items to aid players in battle:

Spirits' Flamepike: Shards of the spear provided by Fire spirits. (Attribites: heat) Enables five combo attacks.
Spirits' Blightstone: Explosive stone provided by the spirits. (Attributes: venom)
Spirits' Fulgurwood: Root provided by the Thunder spirits. (Attributes: volt) It tracks enemies on the ground and attacks with thunder spell.

The Japanese voice-over pack. Get it for no added cost during the promotion!
My team has put a lot of spirit and passionate work into this great title, and I'm very proud of it. Once you play the game, you'll be able to tell that I've sacrificed a lot to create this game. Please try and see what it's like to sacrifice you, your friends and everything to enjoy this game to the fullest. The game has a lot to it, and the more you play the more you'll see. Please go explore and find all the Offerings and use the magics to fight through. I'm confident Soul Sacrifice will draw you in instantly and I hope you share your experience and the joy of playing this game with as many people as possible.
My own life story has been the inspiration of this game. I was put in a lot of situations where I had to make tough decisions. I learned that things don't go well just because you want to be famous or rich or a better person. You have to constantly think what you're willing to give up or sacrifice to make things happen. In the past, in order to make interesting games, I had to give up on my sleep, or time with my family. I had to make these tough choices to create interesting games. I also had to give up my status and position when leaving my previous job in order to run my own company. But sometimes, you have to give up something in order to start something, and I thought bringing this to the game would bring realness to the game and create something that players have never been able to experience.
Games are evolving to more and better reflect our emotions. Before, things seemed to be just digital and two dimensional. It was mostly only about whether you were strong or weak, whether could fight at a higher level or not. I believe it will go beyond that, using emotions and instinct, things that are less about a gamer's ability. I think this will become more important going forward, and I am proud that Soul Sacrifice is among those games to further explore a profound emotional aspect and moral dilemma in-game.