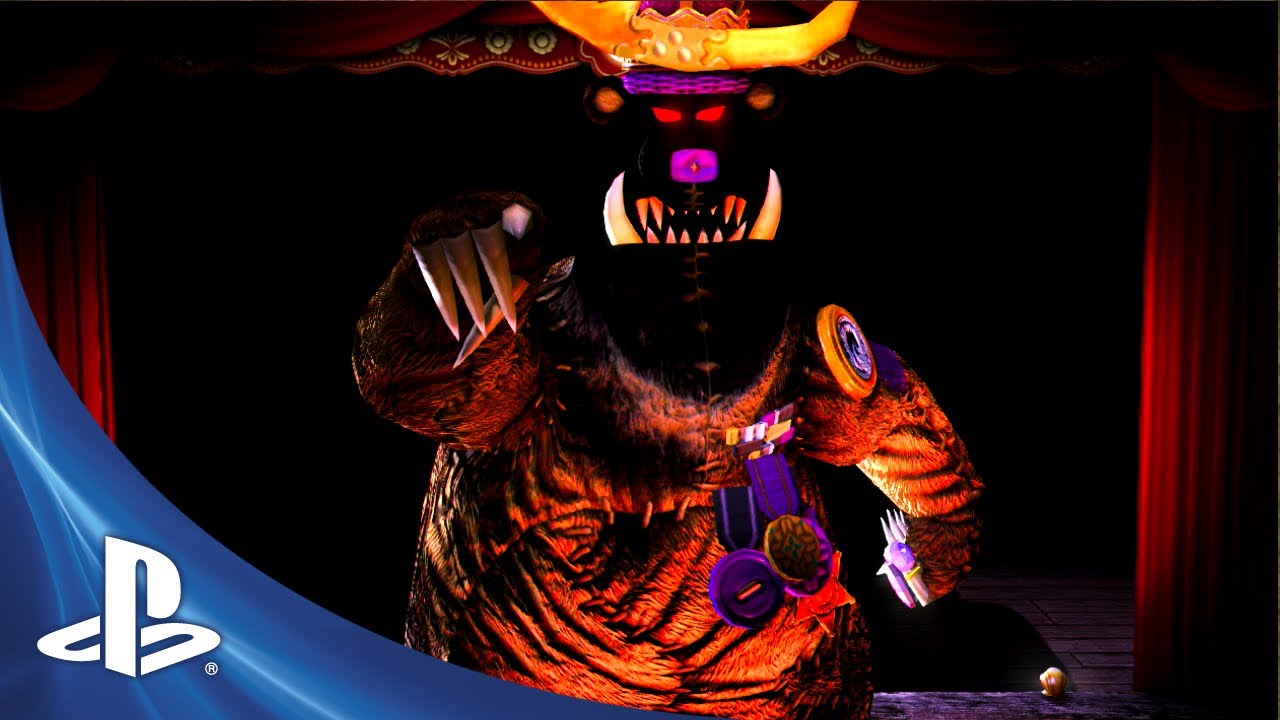 I'm just back from the wonderful city of San Francisco and the 2013 Game Developers Conference. Whilst I was there, I met with some members of the press to give them an exclusive look at the first two acts in Puppeteer, and also share an exciting gameplay reveal… Hero Heads!
As Kutaro, you'll find all sorts of amazing heads to act as your noggin as you journey to get your head back from Moon Bear King. Be careful to collect and keep the right ones, as some have the power to change and shape the world around you, while others unlock bonus stages – adding even more adventure and hilarity to this dark and fantastical tale!
I'm excited to finally let the cat out of the bag (no, not Ying-Yang…I mean a metaphorical cat) about four very special heads that Kutaro will encounter on his journey and aid him in his quest. Each Hero Head possesses a power that once belonged to one of the four legendary "Moon Heroes" who fought valiantly to protect the Moon Goddess from being overthrown by the evil Moon Bear King. Alas, their powers were no match for Moon Bear King's twelve generals who ultimately defeated the heroes… but what if someone were brave enough to attain all four of those powers and use them together?
At GDC we officially unveiled the first two Moon Heroes and their powers; the Shield Power of the Moon Knight, and the Bomb Power of the Moon Ninja! When Kutaro collects these Hero Heads, it adds some truly transformative mechanics to Puppeteer, which you won't see coming! For more on that, stay tuned to PlayStation.Blog for more Puppeteer coverage from GDC.
I'm also very excited to share our final box art, and to let you know that Puppeteer will be available at your favorite local retailer September 10th, 2013 for $39.99!
Lastly, I couldn't just drop by with all of this awesome news without bringing you something extra, so check out our new Story Trailer for a deeper insight into the dark happenings on the Moon.
That leaves two more Moon Heroes and their game-changing powers for Kutaro to quest after, doesn't it? Well then, you'll want to check back here in a few weeks for more on the strange tale of a boy named Kutaro!