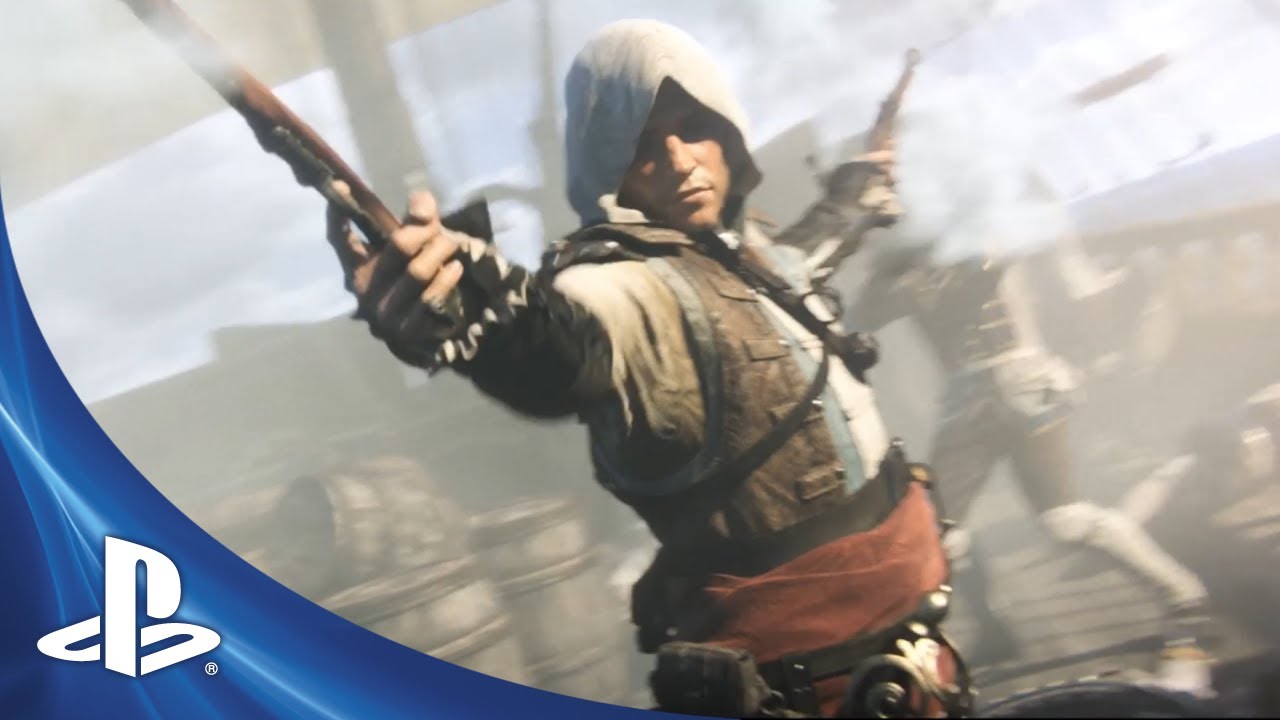 Update: Customers who purchase Assassin's Creed IV: Black Flag on PS3 or PS4 can download an additional 60 minutes of exclusive gameplay via the PlayStation Network at the game's launch. We'll have further details to share in the months ahead!
After an incredible demonstration of support from our community, sharing the news of our newest Assassin's Creed title, we are finally prepared to unveil our new Assassin, Captain Edward Kenway, and the new setting for Assassin's Creed IV Black Flag. You'll get a chance to dive into Edward's adventure on PS3 on October 29th (and also on PS4, but we'll announce the release date later), but right now we have something we are truly proud to show off. Watch the new CGI Trailer below and we'll meet back up to make sure you caught all the glorious details.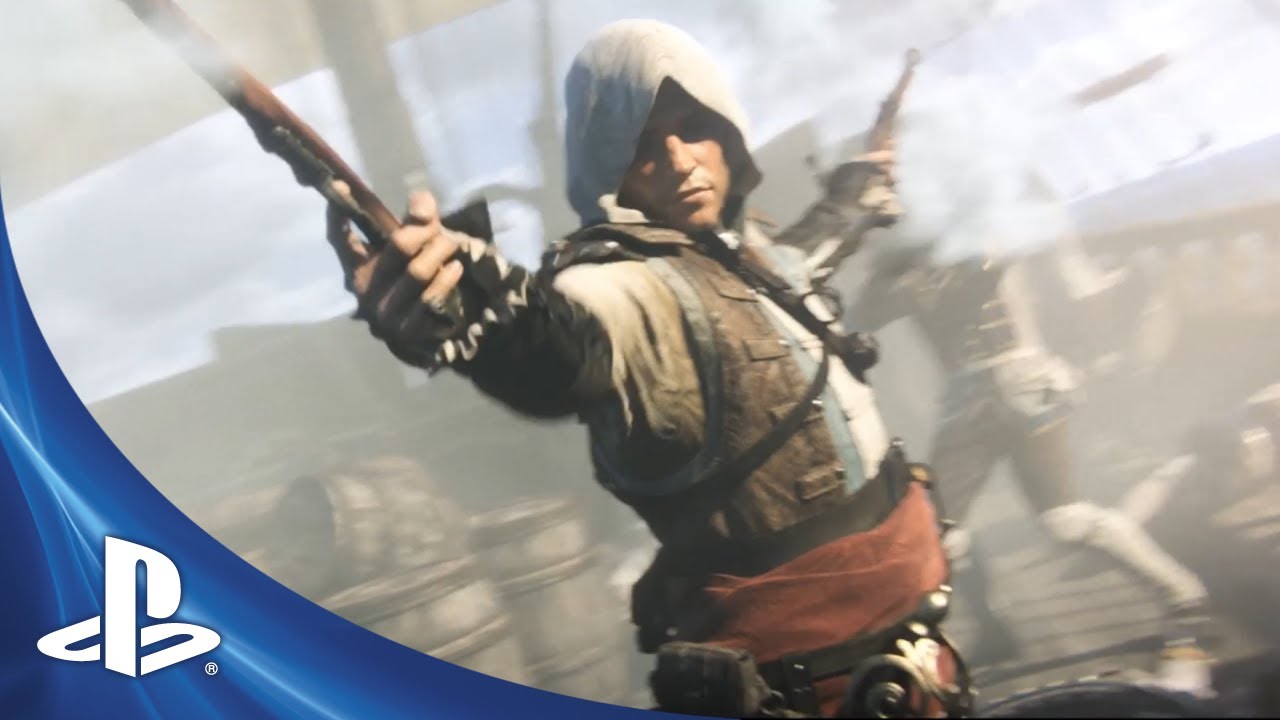 The first thing you're likely to notice is the narrator of this trailer is none other than one of the most notorious pirates of all time: Edward "Blackbeard" Teach. But, surprisingly, Blackbeard is not the focus of this trailer, no sir (or madam) — that would be our newest Assassin, Captain Edward Kenway. You can already see that he's a perfect fit for the life of plunder, adventure and debauchery led by some individuals during the Golden Age of Pirates which spanned a short but pivotal period in the early 1700s.
Edward Kenway is a captain, among a great many other things, and as such, will command a mighty ship. In the dangerous waters of the West Indies, he'll need to be heavily strapped with multiple pistols and twin wicked cutlasses that positively sing in his hands. But it's not all about raiding the rich, treasure-laden galleons that bumble about the Atlantic, Edward is always up for some… extracurricular activities. Did you see him dive into the ocean and swim underwater? That's not in the trailer by accident. ;)
You might think you know a lot about pirates, but like any true Assassin's Creed game, be prepared for a great many surprises as we uncover the true Golden Age of Pirates!