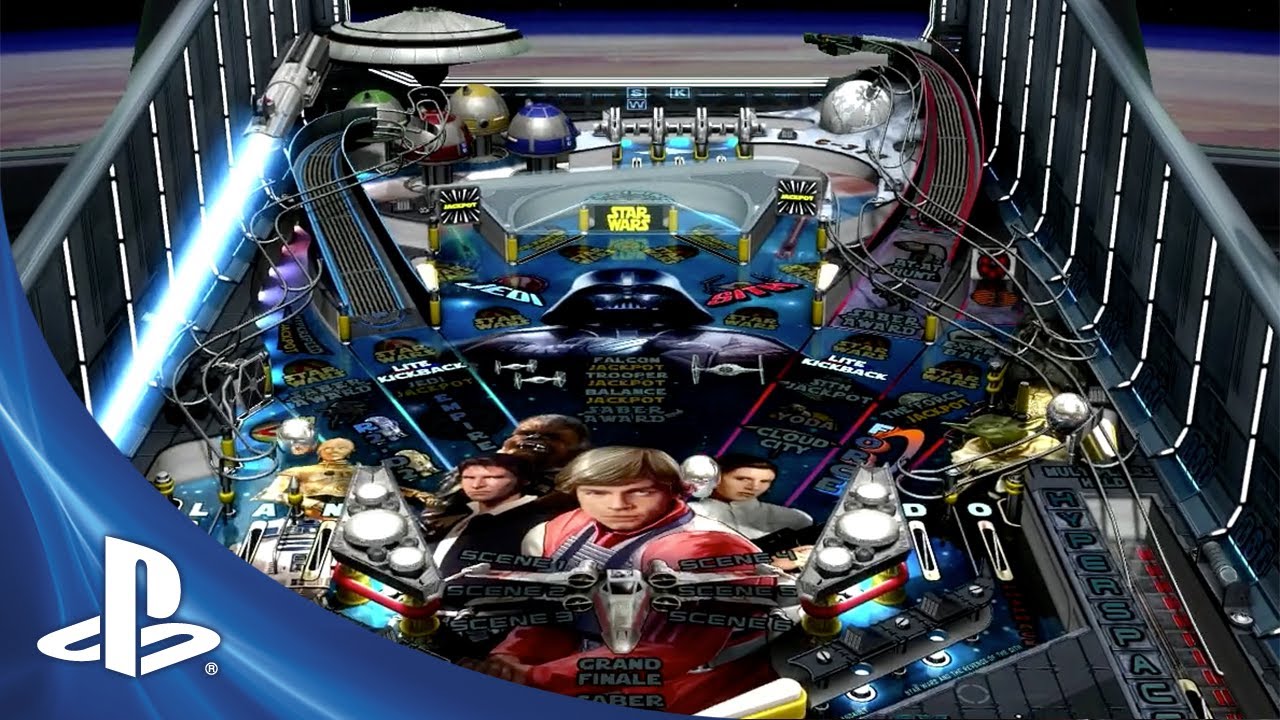 Zen Studios has been making pinball games for nearly a decade now, and today is one of the most exciting pinball moments for our studio! We are extremely excited to announce that Star Wars is coming to Zen Pinball 2! Zen Studios has been working closely with LucasArts to create an amazing collection of videogame pinball tables set in a galaxy far, far away!
The first pack of tables include Star Wars Episode V: The Empire Strikes Back, Boba Fett, and Star Wars: The Clone Wars. Beyond these exciting tables, there are seven others in production as we speak, all to be revealed as 2013 unfolds.
Each table features a different iconic moment from the Star Wars universe, with interactive 3D characters and unique gameplay. If you have not yet downloaded Zen Pinball 2, it is pretty easy to do. The free download will give you access to a great library of pinball content, where you can download demos for each table and pick which you'd like to buy. All content is cross-buy entitled on PS3 and PS Vita.
We will be unveiling more details on each table over the next few weeks leading up to launch, so be sure to keep an eye on PlayStation.Blog or www.starwarspinball.com for the latest Star Wars Pinball updates.
May the Force be with you!